Wildfire in Canada, ravaged by extreme heat
In the Canadian province of British Columbia, extreme heat caused 486 deaths in the last 5 days, and brought forest fires with it.
Evacuation of the residents continues as the fire in Lytton has reached the settlements.
The heat wave affecting the west of Canada negatively affects life.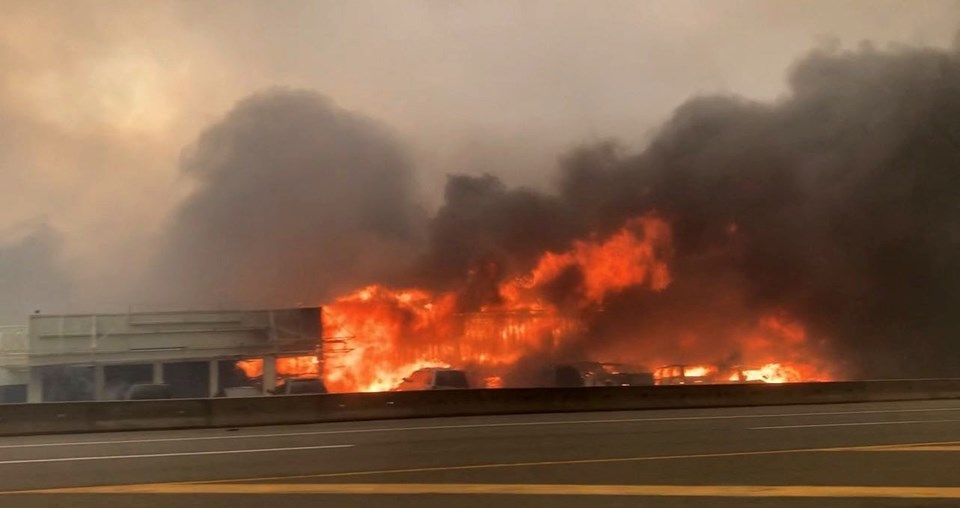 FIRE SPREADED TO THE ENTIRE REGION IN 15 MINUTES
A forest fire in the Lytton region of British Columbia is threatening settlements.
Jan Polderman, Mayor of Lytton, which has a population of 250 people, stated that the flames spread everywhere in just 15 minutes, and said, "The whole area is burning."
While the work started for the evacuation of the region continued, dense smoke surrounded the region.
Firefighters continue to respond to the flames.
486 PEOPLE LOSE LIVES IN THE LAST 5 DAYS
Lisa Lapointe, head of the Forensic Medicine Institute, said that an average of 165 deaths from heatwaves across the state were recorded at this time of year, but the number increased this year.
Lapointe, announcing that at least 486 sudden deaths were reported in the last 5 days in the heat that ravaged the state, stressing that this was three times the state normal.
Lytton broke the record for the highest temperature ever recorded in the country three times this week.
The air temperature in the region reached 49.6 degrees Celsius on Tuesday.
Download the NTV application, be informed about the developments