Akın MURTEZA / ntv.com.tr
The famous investment tool of the last period, cryptocurrencies, which reached a transaction volume of 2 trillion dollars, started the day with a shocking decline.
The 10 most traded currencies with the highest market value dropped an average of 20 percent, with a decrease of up to 12 percent in trading volume.
The market, which recovered later, gained 4 percent in value, while the daily loss was around 16 percent.
ETHEREUM RECORD FALLED
Bitcoin, the most traded and the largest market value, lost about 11 percent and was traded at 48,300 levels, and fell below $ 50,000 for the first time in 2021.
Ethereum, which is traded closest to Bitcoin in terms of market value and transaction volume, also traded at $ 2 thousand 180 with a record decline of 12 percent.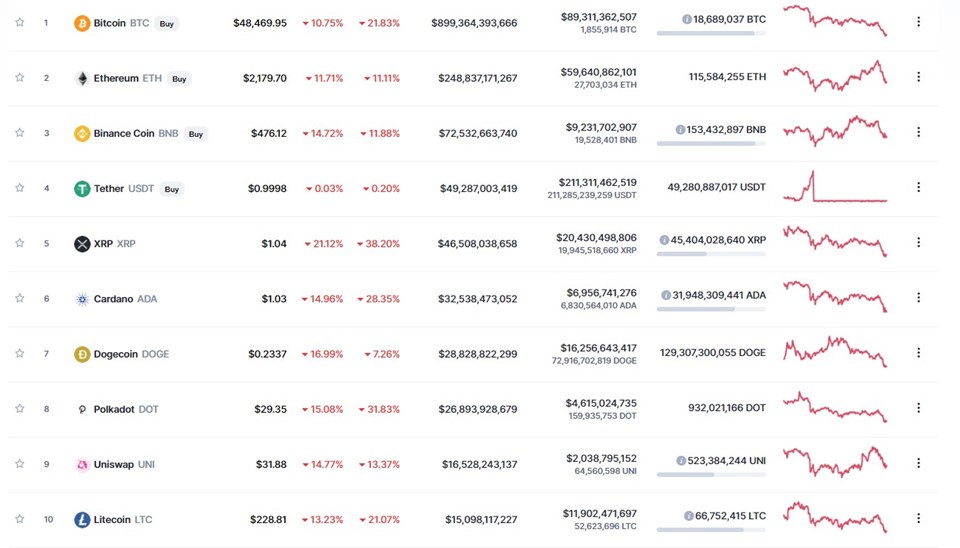 SEBEBİ JOE BİDEN'S TAX PLAN


It was stated that the reason for the crypto money market, which started the day with a big decline, to decrease so much is the speculation that the plan of USA President Joe Biden to increase capital gains taxes will limit investment in digital assets.
US President Joe Biden made statements the other day regarding plans for a series of changes to the US tax law.
The tax plan announced by Biden includes almost doubling taxes on capital gains, while those who earn more than $ 1 million pay 39.6 percent tax on cryptocurrency markets.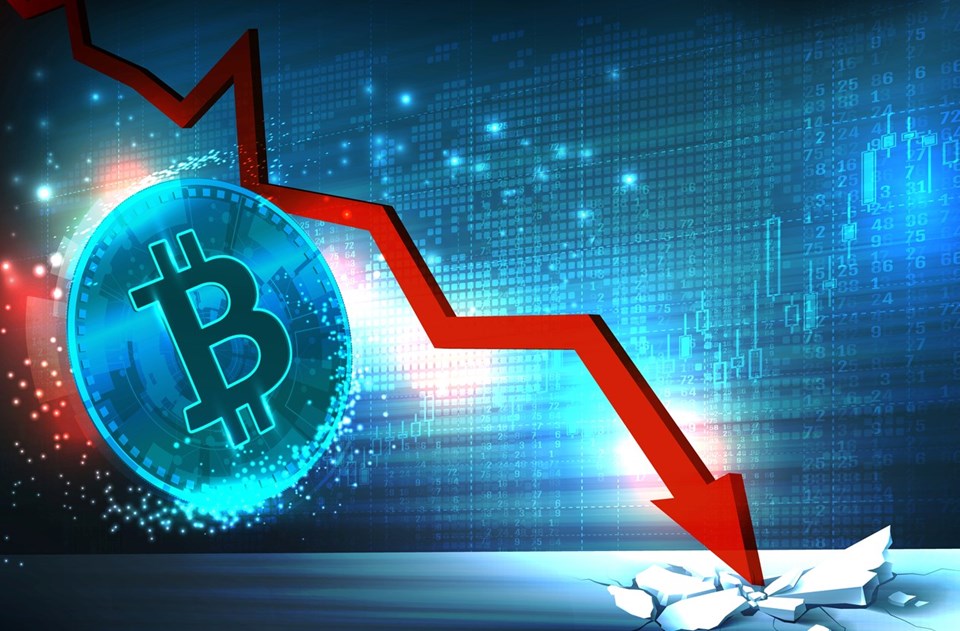 'NEWS-BASED SALES OVERALL REVERSE REVERSE'
Avi Felman, portfolio manager of BlockTower Capital, a crypto and blockchain investment firm in New York, said, "Western funds started selling Bitcoin aggressively after the Biden tax plan," and said, "Eventually, news-based selling is often reversed." .
On social media, individual investors complained about losses about the tax scheme that damaged cryptocurrencies, while analysts said the decreases were likely temporary during this period when retail and institutional investors regard digital currencies as a legitimate class of assets.
"This is what everyone is talking about right now," said Chris Weston, head of research at Melbourne-based Pepperstone Markets Ltd, referring to the tax plan, "I think you may have some technical sales. Ether is the prime example of the move. It has performed significantly better than Bitcoin. "He said in the form.
BITCOIN INCREASED 74 PERCENT IN 2021 AND ETHEREUM INCREASED 3 TIMES
While Bitcoin increased 74 percent in 2021, Ethereum more than tripled. Both have outperformed traditional investment vehicles, with mainstream companies and major investors entering the cryptocurrency world, including Tesla and BNY Mellon.