WHO approval for Sinovac vaccine | NTV
The World Health Organization has approved the emergency use of the Sinovac vaccine developed by China.
In a written statement from WHO, it was stated that the organization's evaluation of the Sinovac vaccine, including the inspections at the facilities where it was produced, was completed.
"WHO today approved the Sinovac-CoronaVac Covid-19 vaccine for emergency use." In the statement, it was emphasized that the countries using this vaccine and other stakeholders were assured that the Sinovac vaccine meets international standards for its effectiveness and production.
In the statement, it was underlined that Sinovac is an inactive vaccine and can be administered very easily due to its easy storage.
The Strategic Experts Advisory Group (SAGE), which advises WHO on the use of Covid-19 vaccines, has also completed its research on Sinovac, adding, "Based on the available evidence, WHO recommends that this vaccine is administered in a two-dose schedule, two to four weeks apart, in adults aged 18 and over. recommends its use. expression was used.
WHO did not recommend an upper age limit for the vaccine.
"I AM HAPPY TO BE APPROVED"
Tedros Adhanom Ghebreyesus, WHO Director-General, stated that he was pleased that the emergency use of the new Sinovac vaccine developed by China was approved.
At the press conference held at the organization's headquarters in Geneva, Director-General Ghebreyesus reiterated his call to global leaders to provide financial support to the Global Access Program for the new type of corona virus (Covid-19) Vaccines (COVAX), which was established to support low and middle-income countries.
Ghebreyesus stressed the importance of donating vaccines to COVAX to vaccinate healthcare workers and priority groups in poor countries.
Expressing his satisfaction with the WHO's approval for the emergency use of the new Sinovac vaccine developed by China, Ghebreyesus said, "Today, I am happy to announce that the Sinovac-CoronaVac vaccine has been placed on the WHO emergency use list after it was found to be safe and effective." said.
Ghebreyesus emphasized that "the quality of the Sinovac vaccine is finalized" after two doses.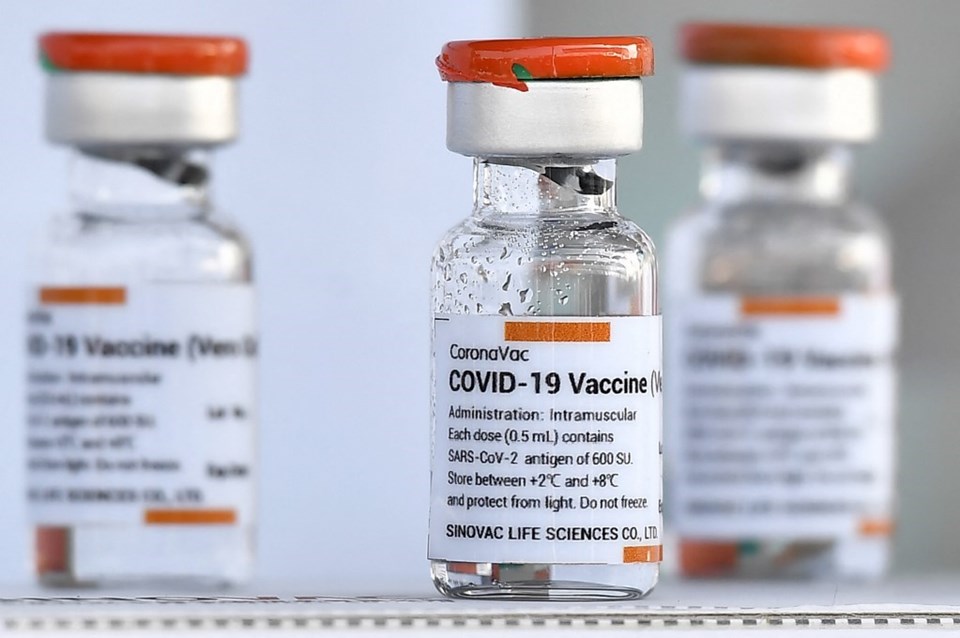 HOSPITAL ADMISSIONS PREVENTS 100 PERCENT
In the statement where the results of the efficacy of the Sinovac vaccine were also shared, it was noted that 51 percent of those vaccinated prevented symptomatic diseases.
In the statement, it was emphasized that severe cases and hospitalizations were prevented in 100 percent of the people who were vaccinated with Sinovac.
The organization first produced the Kovid-19 vaccine produced by Pfizer-BioNTech on December 31, then the Oxford-AstraZeneca vaccine, the vaccine produced by AstraZeneca's vaccine manufacturer India Serum Institute (SII), Astra ZenecaBio (South Korea), Moderna and Janssen. It gave emergency use approval to the vaccines it produced.
Download the NTV application, be informed about the developments