US to Belarus 'forced landing' response: Travel banned
A new decision came from the USA after the passenger plane, which made the Athens-Vilnius flight on 23 May, was landed in Minsk, the capital of Belarus, upon a bomb threat, and the Belarusian dissident Roman Protasevic was detained on the plane.
In the statement made by the Ministry of Transport yesterday, the decision to block travels with Belarus was taken, and air ticket sales between the two countries were prohibited, except for humanitarian or national security flights.
While there are no direct commercial flights between the USA and Belarus, it was stated that the decision was taken at the request of the US State Department.
WHAT HAPPENED?
Ryanair's plane with 123 passengers, traveling from Athens, the capital of Greece, to Vilnius, the capital of Lithuania, on 23 May, made an emergency landing at Minsk Airport after a bomb threat was made while it was in Belarusian airspace. For security reasons, the Mig-29 fighter jet was lifted to accompany the plane at the instruction of Belarusian President Aleksandr Lukashenko.
During the control of the plane at the airport, Belarusian citizen Roman Protasevic, the founder and former editor-in-chief of a social media account wanted for involvement in terrorist acts in Belarus, was detained, and it was stated that the bomb threat was unfounded.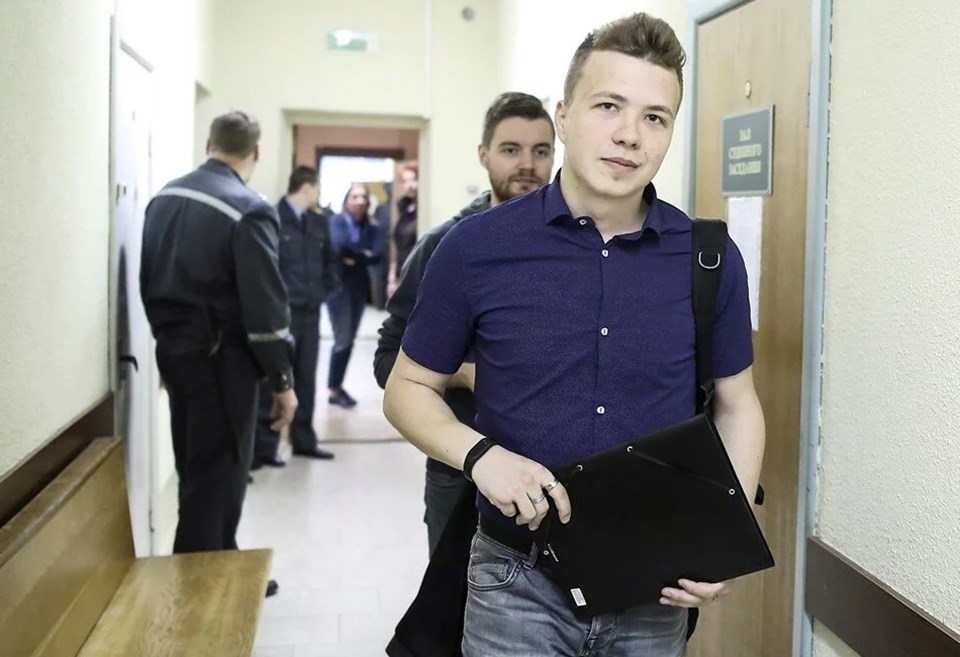 US President Joe Biden called the forced landing an "outrageous incident", which faces Pratasevich with a possible 15-year prison sentence, and joined those calling for an international investigation.
PUTIN SUPPORTED
Russian President Vladimir Putin spoke with Belarusian President Aleksandr Lukashenko at the Russia-Belarus Regional Forum, which he attended online, and stated that they would continue to provide comprehensive assistance to the Belarusian people.
Pointing out that the restrictions on the supply of goods from Belarus to European countries due to the EU's sanction decision will harm ordinary people, the business world and Europe itself, Putin said, "We will support our Belarusian friends against the sanctions decisions that the EU has taken recently." had spoken.
Belarusian President Lukashenko stated that Russia and Belarus will not only resist the attacks of the West, but will also develop economic cooperation between the two countries on this occasion.
Lukashenko stated that his country was under obvious economic and political pressure from Western countries and said, "The sanctions of the West are aimed at disrupting the integration projects of Belarus and Russia."