US and Chinese scientists create human-ape hybrid embryo: Ethical debate flares up
Juan Carlos Izpisua Belmonte, the lead author of the study published in the scientific journal Cell, explained that there are some types of experiments that cannot be performed on humans, so creating hybrids that look almost human-like could solve this problem and provide vital data that cannot be obtained from other sources.
Genetic chimera, or chimerism, is a single organism that consists of cells from different species and contains two sets of DNA. Inter-mammalian species have been created since the 1970s. However, the new technology used in the research became possible when the team developed a technique that allowed monkey embryos to survive and grow outside the body.
THREE EMBRYO DEVELOPMENTS ARE MORE PERMITTED
In the present study, six days after the monkey embryos were formed, 25 human cells were injected into each. One day later, human cells were detected in 132 embryos. After 10 days, 103 chimeric embryos still started to develop. However, the number of surviving embryos soon began to decline, and only three chimeras remained alive on day 19. From this point on, the team destroyed them before they further developed.
THERE IS MORE STRONGER FEATURES THAN BOTH HUMAN AND APES
The authors of the study said that when it comes to new embryos, the percentage of human cells remains high as the embryos begin to develop.
"This will allow us to get a better idea of ​​whether there are evolutionarily imposed barriers to chimera formation and whether there are any ways we can overcome them," said Izpisua Belmonte, one of the researchers.
On the other hand, scientists studied monkey and human cells in embryos separately and found that they were stronger than normal.
CAN BE USED IN TESTS OF ORGAN AND TISSUE TRANSPLANTATION AND CANCER DRUGS
In the longer term, the researchers hoped to use chimeras not only to study early human development and model disease, but also to create potentially transplantable cells, tissues or organs, as well as develop new approaches for cancer treatment.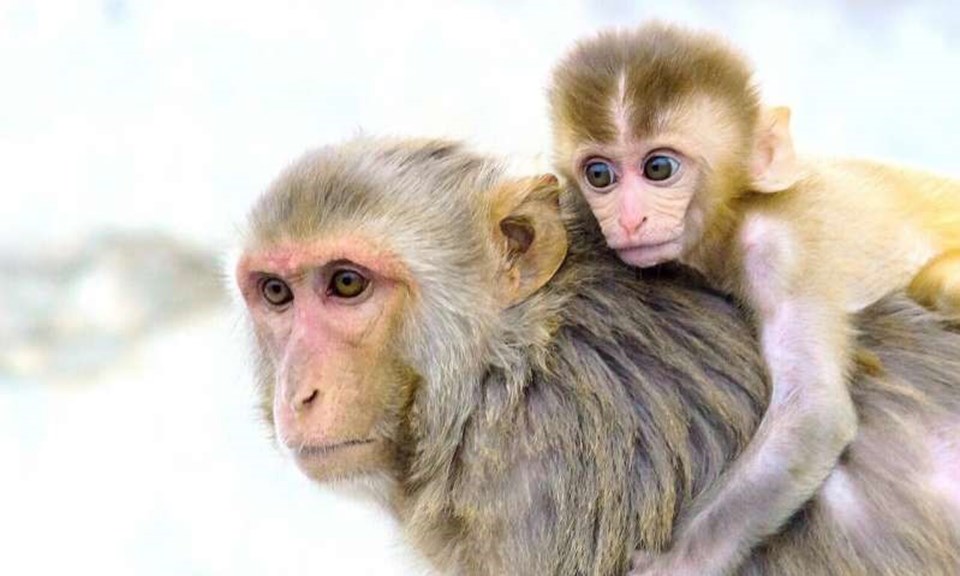 BUT WHAT HAPPENS IF PEOPLE HAVE AWARENESS AND EMOTIONS?
Scientists who were not included in the study suggested that the research was morally problematic, stating that the ape might have human-like features as a result of the experiment.
Professor Juian Savulescu, an expert on scientific research ethics at the University of Oxford, said they opened the 'box of pandora' and it was only a matter of time before it developed a complete non-human intermediate species in cases such as organ transplantation. Savulesca says, "The key ethical question is: What will happen if these new creatures turn into humans? We need to question whether they can be considered as human enough to be treated as a person, whether they have human-like mental capacity, and whether they can really be used in research, "he said.
THE ANSWER TO "WHAT IS HUMAN?" IS NOT ONLY BIOLOGICAL
On the other hand, Savulescu emphasized that before any experiment can be carried out on a chimera that is allowed to grow, their mental capacities must be properly assessed.
"This non-fully human species may be mentally close to a human being. We will need new ways of understanding animals, their mental lives, and their relationships before we can use them for the benefit of humans. Perhaps this will lead us to rethink how animals are treated more generally by humans in science, medicine and agriculture, "he said.
Not involved in the study, Associate Professor of Practical Philosophy at the University of Oslo, Dr. Stating that the situation reinforces the fact that biological categories are not fixed, Anna Smajdor said, "Since our behaviors and frameworks are based on false assumptions, the idea of ​​a fluid biological category poses significant ethical and legal difficulties. Among these false assumptions, "What is a man?" There is a wrong suggestion that there is an easy, biological answer to the question ".
THE GREEN LINE IN CYPRUS TURNED INTO A SHELTER FOR NATURAL LIFE
Download the NTV application, stay up to date