UN warning that 'the people in Myanmar are taking up arms against the military coup'
Burgener said at a press conference via videoconferencing that following the coup in February, the public began to defend against the violent army.
Stating that the people of Myanmar started to take up arms against the army that took over the administration, Burgener warned that a civil war could break out in the country.
FOOD INSECURITY IS INCREASING IN MYANMAR
"In the next 3 to 6 months, 3.4 million people may face food insecurity due to the economic recession caused by the political crisis," Burgener said. said.
Stating that 61 thousand people have been displaced in the country since the coup, Burgener said that 12 thousand people have fled to neighboring countries.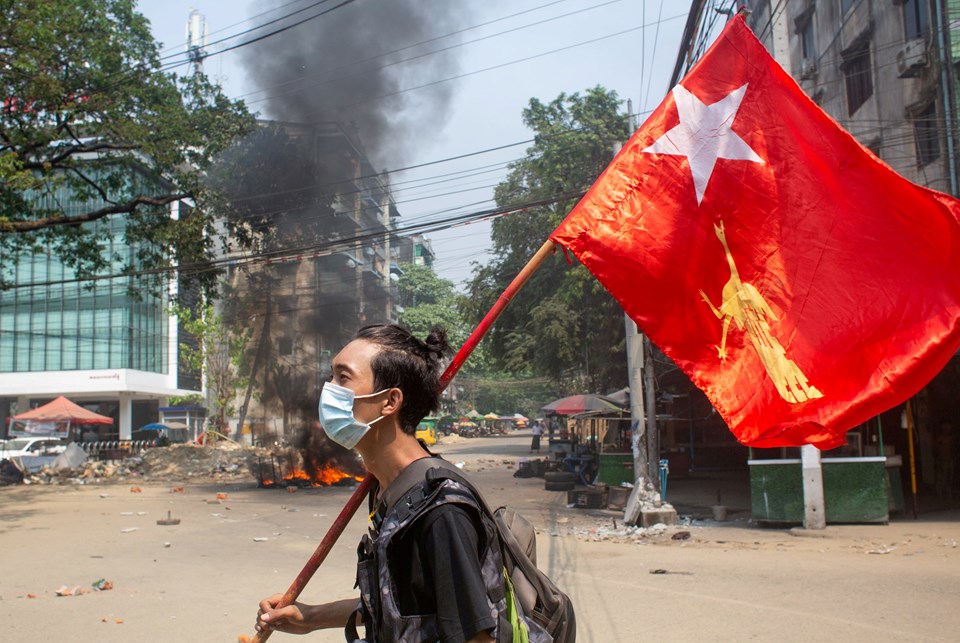 MILITARY COUP IN MYANMAR
The Myanmar army seized the administration on February 1, after the allegations of fraud in the November 8, 2020 elections and the rise of political tension in the country.
The army detained many officials and ruling party leaders, including the country's de facto leader and Foreign Minister Aung San Suu Çii, and declared a state of emergency for a year.
As a result of the armed intervention of the Myanmar army against the protesters and rebel groups against the coup, 818 people have lost their lives so far.
While large-scale demonstrations continue in the country, high-ranking government officials in custody continue to be tried in a military court.