UN says 1 million people in Myanmar need help
In the report prepared by the UN Humanitarian Aid Coordination Office, data on the latest situation in the conflict-affected areas in Myanmar since the military coup on 1 February were shared.
In the report, it was noted that 160,400 civilians have left their homes due to conflicts in the southeastern states of Myanmar so far, and 100 thousand of this figure is civilians displaced in Kayah state.
It was pointed out that humanitarian aid could not be delivered to the civilians who took refuge in forested and mountainous areas in these regions due to security concerns.
It was shared that 11 thousand 654 people in Kachin, 15 thousand 271 people in Shan and 19 thousand 500 people in Chin state were displaced due to the attacks of the Myanmar army.
In the report, it was emphasized that since the military coup, about 1 million people have become in need of help due to the political instability, conflicts and the negative effects of the coup on the country's economy.
Within the scope of the aid initiated by the UN for those in need in Myanmar, it was informed that a total of 276 million US dollars of humanitarian aid was planned to be delivered to 944 thousand people, but 49 million dollars have been collected so far.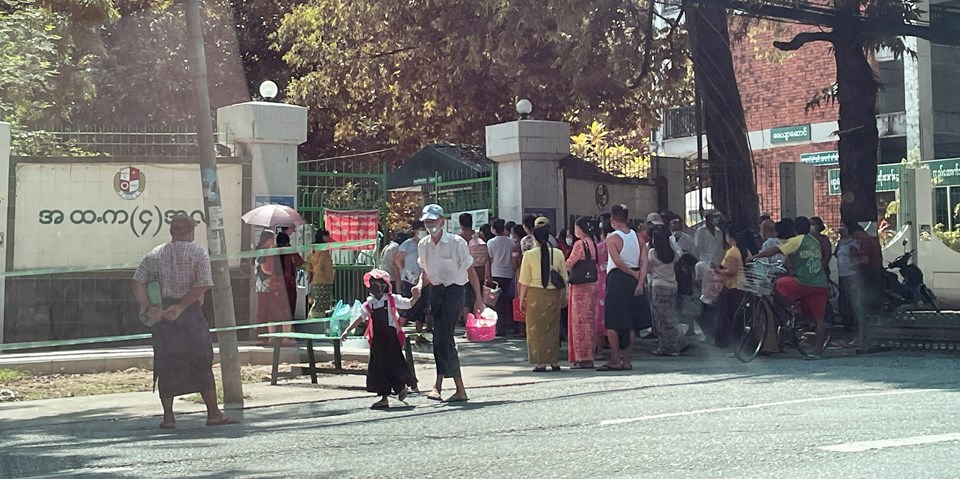 MILITARY COUP IN MYANMAR
The Myanmar army seized power on February 1, after allegations of fraud in the 8 November 2020 elections and the rise of political tension in the country.
The army had detained many officials and ruling party leaders, especially the country's de facto leader and Foreign Minister Aung San Suu Kyi, and declared a state of emergency (OHAL) for a year.
865 people lost their lives as a result of the intervention of the Myanmar army against the coup opponents.
While demonstrations with large participation continue in the country, the trial of high-ranking government officials in custody continues in military courts.