UN: Millions of people in Myanmar expected to starve in the next 6 months
"With food insecurity rising sharply in Myanmar, millions of people are expected to go hungry in the next 6 months," UN Deputy Secretary-General Spokesperson Farhan Haq said at the press conference. said.
Haq stated that UN experts working in the field are concerned about the impact of the ongoing political and economic instability in the country on people's food security, and that the UN is working with its partners in the region to solve this problem with emergency food distribution.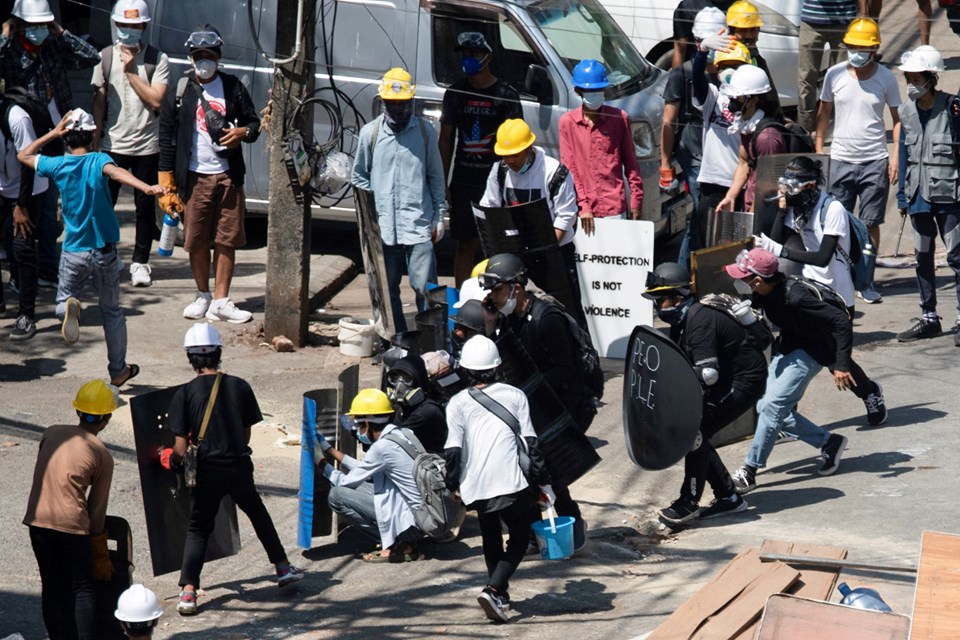 MILITARY COUP IN MYANMAR
The Myanmar army seized power on February 1, after allegations of fraud in the general elections in 2020 and political tension in the country.
The army had detained many officials and ruling party leaders, especially the country's de facto leader and Foreign Minister Aung San Suu Kyi, and declared a state of emergency for one year.
As a result of the armed intervention of the Myanmar army against the anti-coup protesters and rebel groups, 902 people have lost their lives and thousands of demonstrators have been detained.
While demonstrations with large participation continue in the country, the trial of high-level government officials in military courts continues.