Train derails in Taiwan: 36 dead, 60 injured
According to the national media's information based on the Taiwan Ministry of Transport, the train with 8 wagons carrying about 350 passengers derailed in the tunnel it entered in the Hualien area.
While the 4th and 5th wagons of the train were heavily damaged, firefighters and search and rescue teams were dispatched to the scene.
It was determined that 36 people died and 60 people were injured in the accident.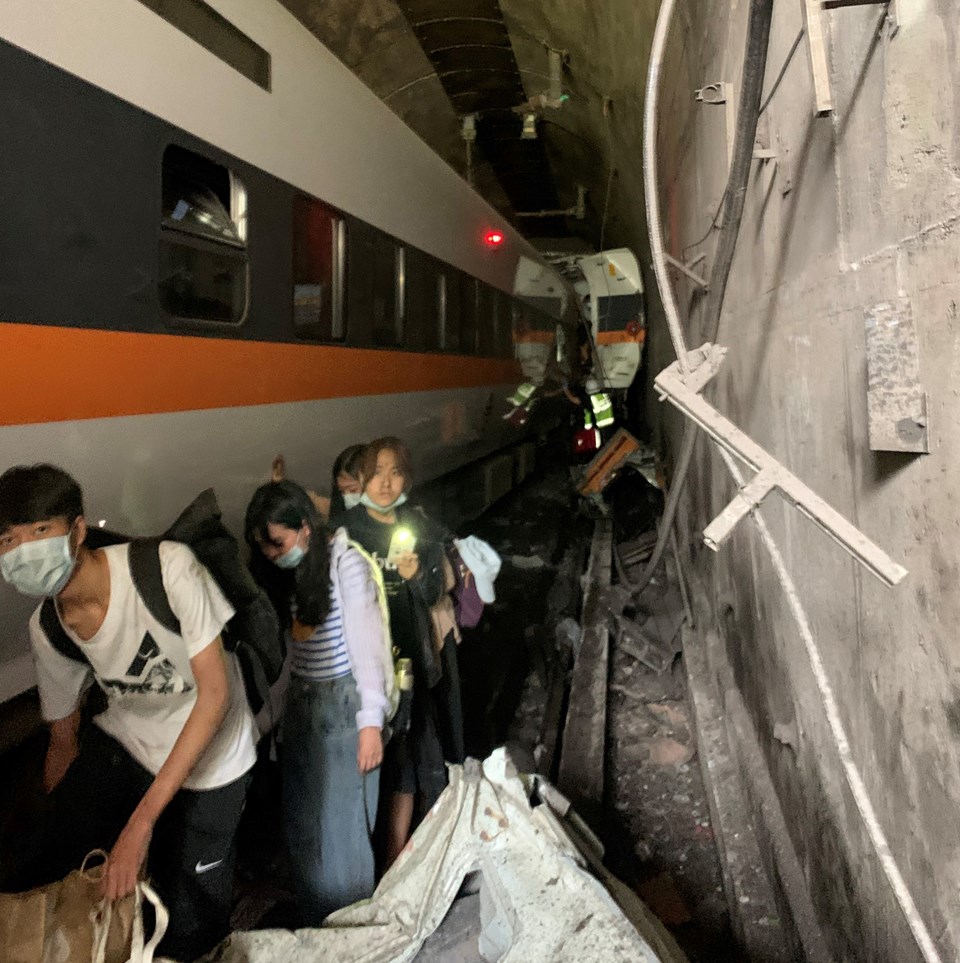 Taiwan leader Tsai Ing-wen asked the relevant ministries and organizations to initiate the necessary work on the accident.