Tokyo's new guest 3D cat: He watches the city and greets the public
In Shinjuku, one of the busiest areas of the capital Tokyo, Japan, the "calico" breed 3D cat that appears on a giant curved screen placed on the top floor of a building greets the public.
AFP – Reuters – Anadolu Agency
20.07.2021 – 11:39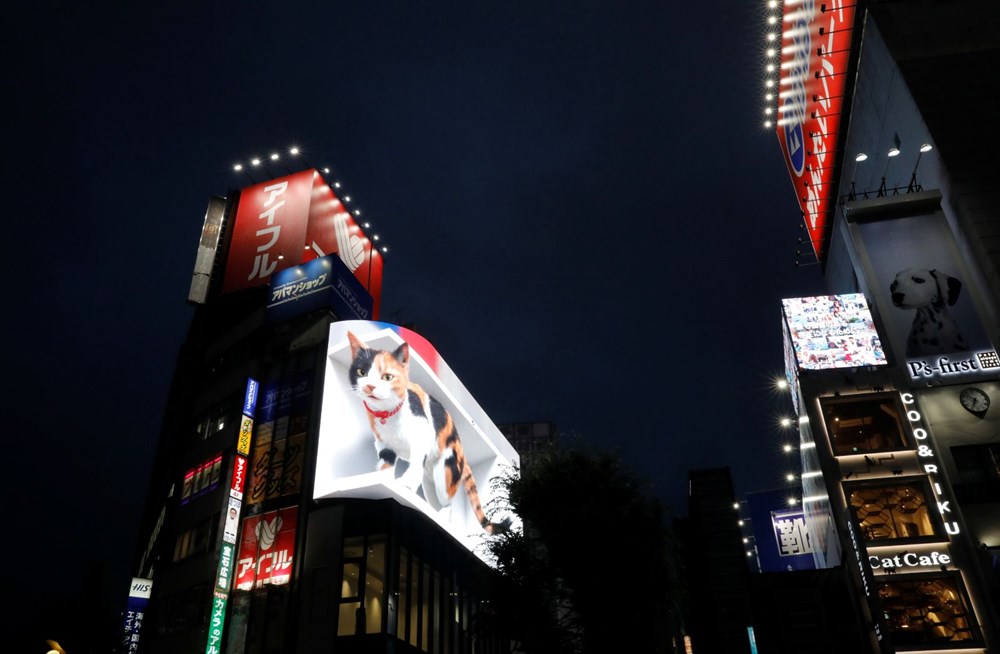 At the east exit of Shincuku station, the cat that appears at intervals on the 120 square meter 3D screen mounted on the top floor of a building on the opposite side of the road attracts attention.
SAY "HELLO" TO EVERYONE
The "calico" breed cat in black, yellow and white colors appears on the screen for 15 seconds, saying "hello" to anyone walking out of the station and walking on the sidewalk.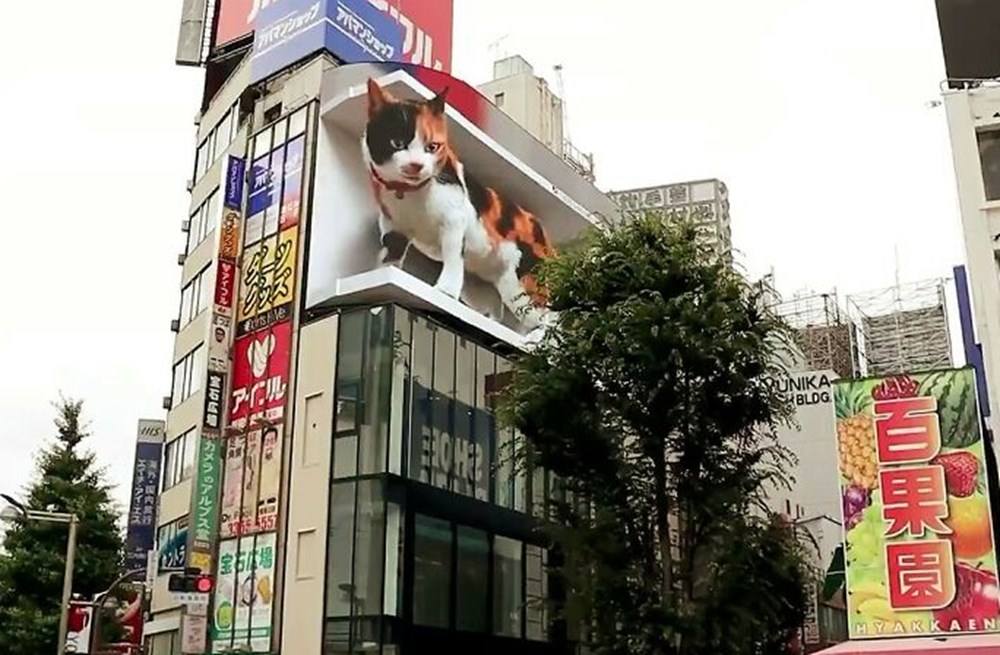 Thanks to the screen, which offers a deeper 3D experience with its curve, the cat can turn its head to the right and left, sit up and move its paws.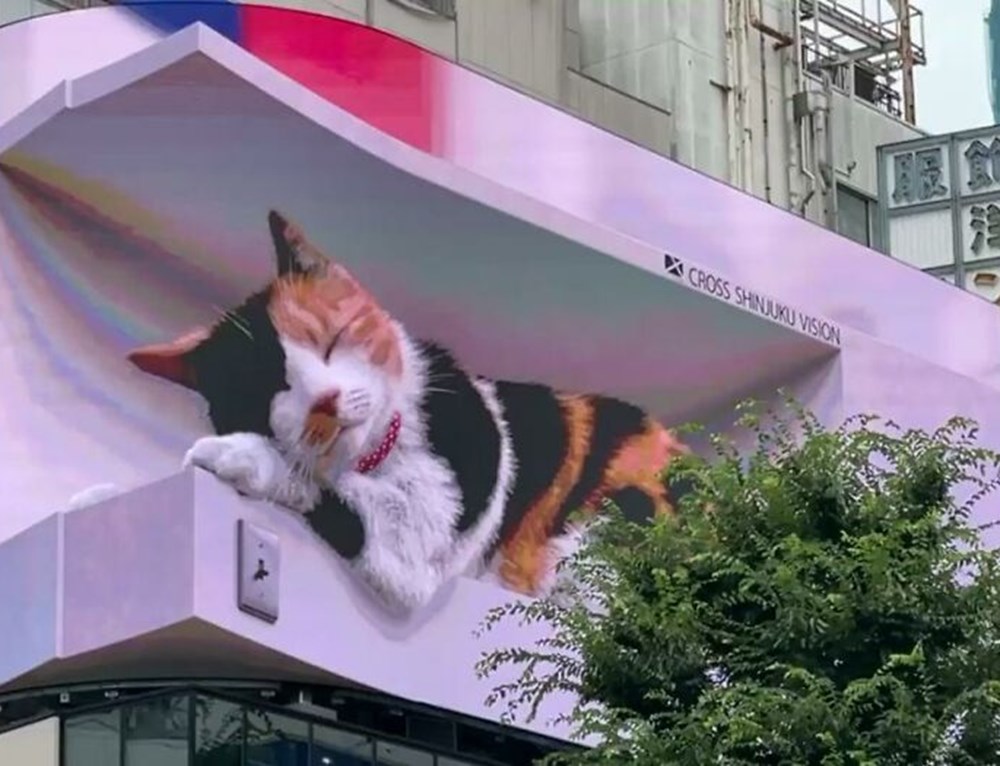 The cat, which appears on the screen after the periodic advertisements are broadcast on the screen in the building located in Shincuku, one of the most populated areas of Tokyo, gives the residents the impression that they are "watching the street from above".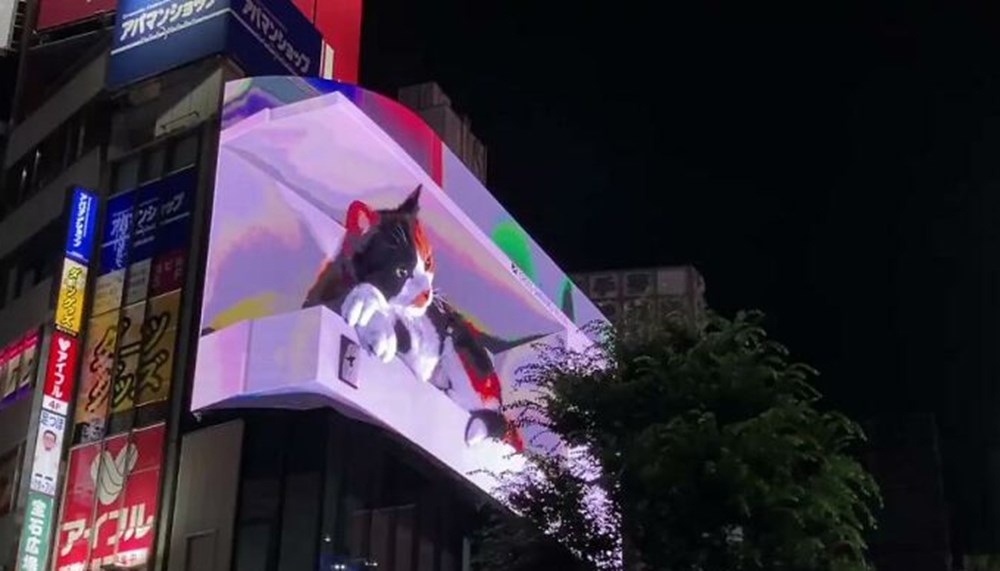 SLEEPING AT NIGHT
The cat, which is seen waking up in the morning, "meows" to the public when it appears during daylight hours, giving the impression of speaking to the public. At night, the cat seems to yawn and fall asleep.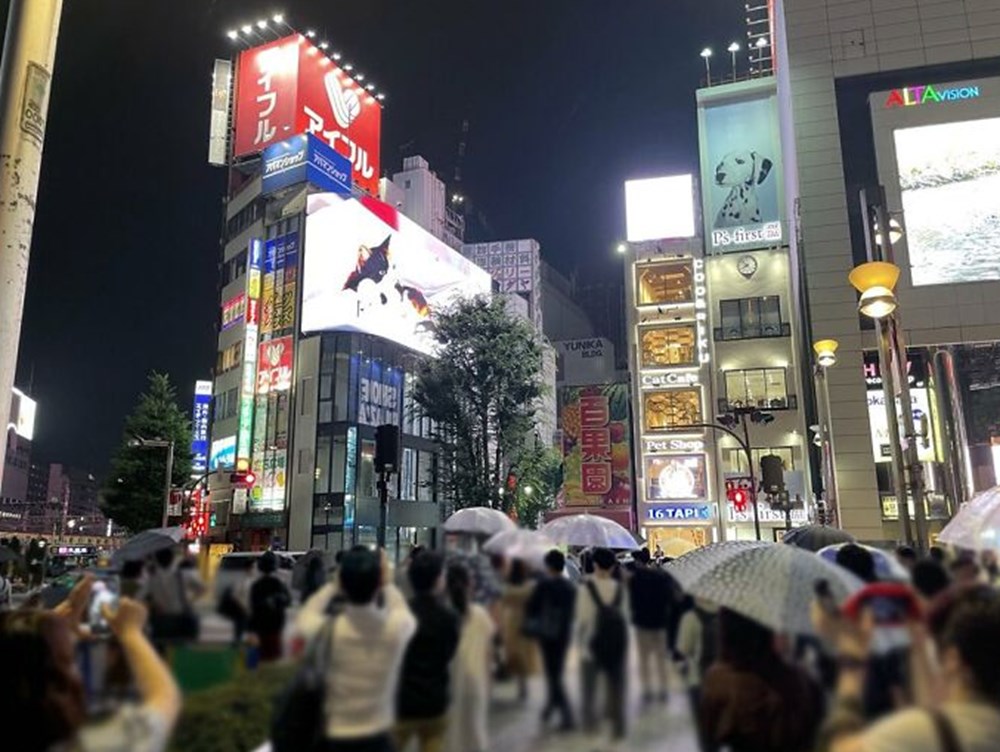 Known as the "Şincuku cat" on social media with its published video and becoming the center of attention with its "dexterity", the cat attracts everyone's attention among the billboards on the street.