The scorching heat has started in TRNC | NTV
In the Turkish Republic of Northern Cyprus (TRNC), the scorching heat overwhelmed the islanders.
In the capital Nicosia, thermometers showed 43 degrees at noon.
While the streets and streets were generally empty due to the heat, those outside preferred shady places to cool off. It was seen that some citizens used umbrellas and hats to protect themselves from the sun.
Tradesman Zülfikar Öznur said in a statement about the extreme heat that they cool off by staying in the shade and avoid being under the sun. Öznur also stated that she often drinks cold water and washes her face.
Retired Remzi Atakan also said that they cool off with air conditioning at home, and they prefer shaded areas and under trees outside.
Stating that he does not stay under the sun unless he has to, İbrahim Üstüner said, "Even though it is June, there is an abnormal temperature. Every year it would be this hot after July, this year started early."
WARNING FROM METEOROLOGY
In the statement made by the TRNC Meteorology Department, it was stated that a heat wave above the seasonal norms is expected this week, and citizens were warned to be cautious.
In the statement, depending on the heat wave that is effective in the region, the highest air temperature for 4 days starting from tomorrow is 39-42 degrees (5 to 8 degrees above seasonal normals) in the interior and 32-35 degrees (3 to 6 degrees above seasonal normals) on the beaches. was expected.
In the remaining days of July, the highest air temperature is expected to be around the seasonal normals (37 degrees in the interior, 32 degrees on the beaches and / or 0.5 – 1 degrees above).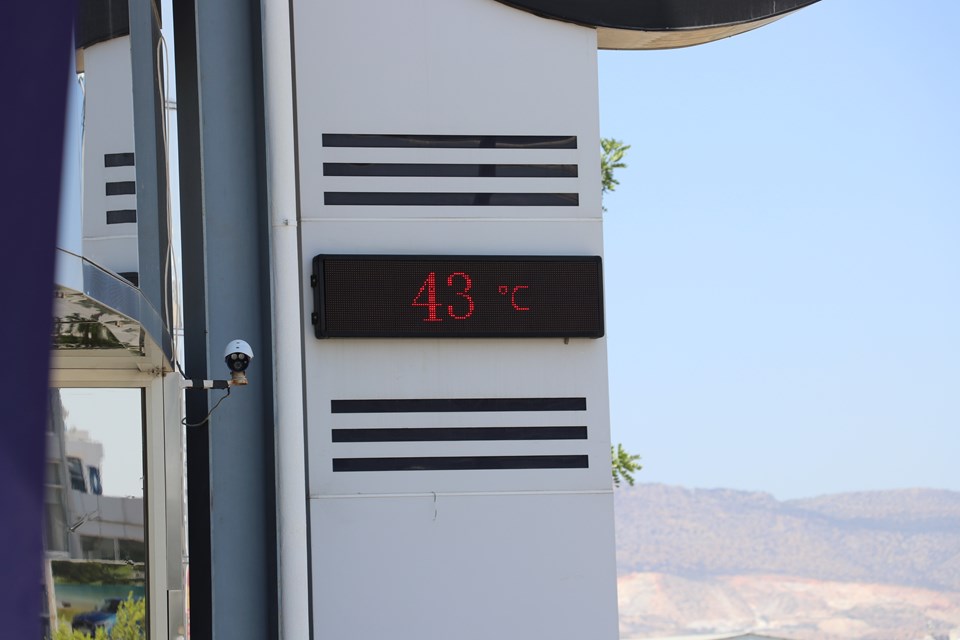 Download the NTV application, be informed about the developments