The penalty of the person who slapped Macron has been announced
Damien Tarel, who slapped President Emmanuel Macron in France on 8 June during his visit to the Drome region, appeared in court.
At court in Valence, the capital of the Drome department, 28-year-old Damien Tarel said he was considering throwing egg or cream pie at the president, a few days before Macron's visit to the southeast Drome region.
'I THINK IT REPRESENTS THE ROOT OF OUR COUNTRY'
"I think Macron very clearly represents the decay of our country," said Tarel at the court, which was broadcast instantly by the news channel BFM TV.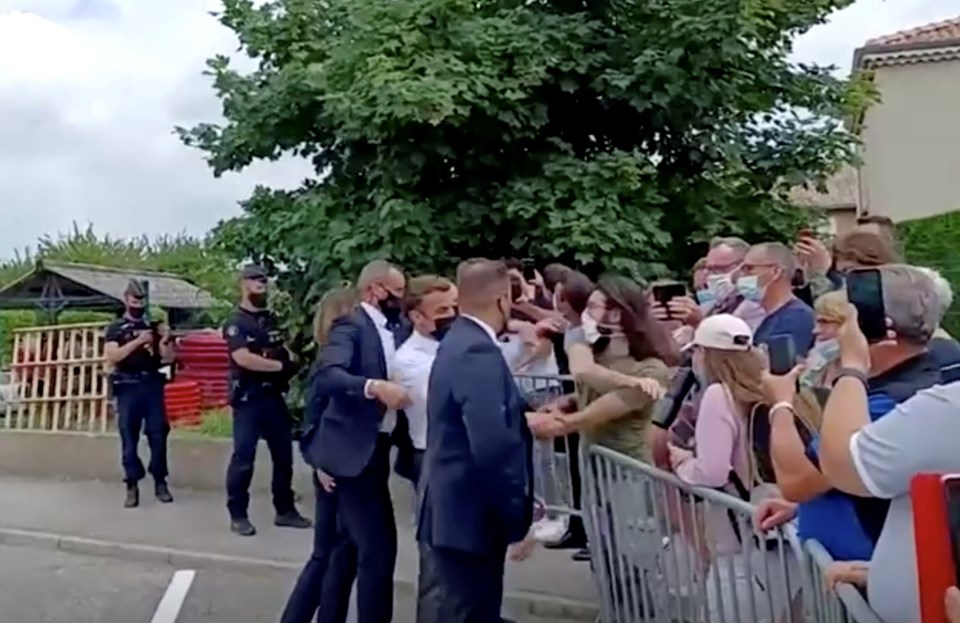 It was reported that 28-year-old Tarel was charged with assaulting a public official, with a maximum of three years in prison and a fine of 45,000 euros.
Tarel was sentenced to 4 months in prison by the Valence Court. The court also ordered Tarel to be sentenced to 14 months of probation in addition to 4 months in prison, and barred him from public office.
The court banned Tarel from holding a gun for 5 years and decided to deprive him of his civil rights for 3 years. Tarel was also required to receive psychological treatment.
CLOSE TO THE "YELLOW VESTS" PROTEST
Describing the expressions he used during his slap as "This is a patriotic slogan", Tarel said that he was close to the "yellow vests" protest movement against the Macron government and that he had far-right political beliefs.
His acquaintances described Tarel to the court as 'a man who loves period games and is not a troublemaker', while the prosecutor who conducted the case said that Tarel is not a member of any political group.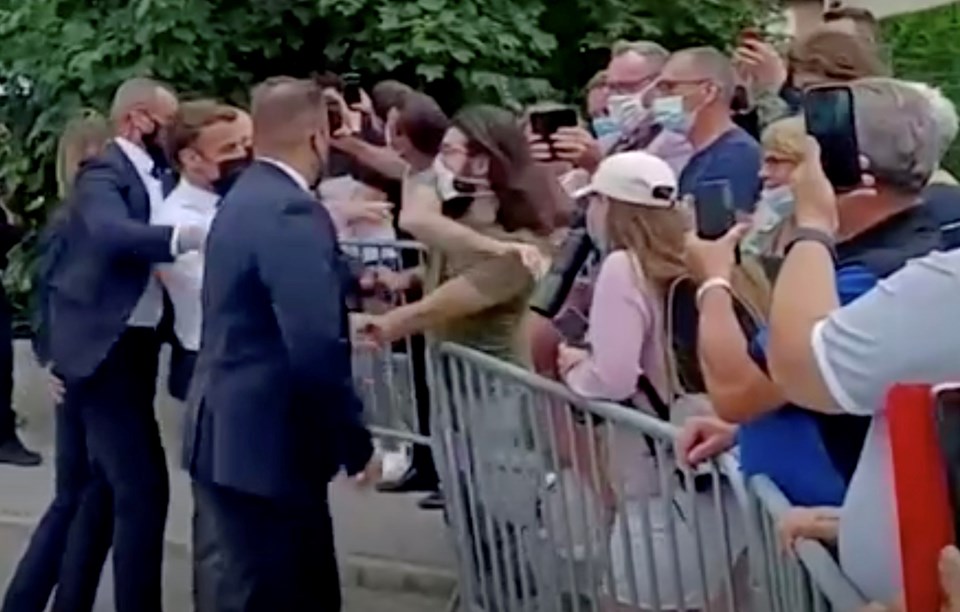 MASTER OF THE EUROPEAN HISTORY OF Martial Arts (HEMA)
Earlier, it was determined that the person who slapped President Emmanuel Macron in France during his visit to the Drome region was a European Historical Martial Arts (HEMA) master, and the French press wrote that the attacker was doing Kendo, the Far Eastern swordsmanship art, and was also a HEMA master.
It was stated in the press that the attacker followed far-right accounts on social media.
While the attacker slapped Macron, he called "Montjoie Saint-Denis!" He ended his sentence by saying "Down with Macronism".
MACRON: VIOLENCE AND HATE IS A THREAT TO DEMOCRACY
After visiting the tourism hotel management high school in the city of Tain-l'Hermitage, Macron approached the crowd waiting for him behind the barriers to shake hands. One of the crowd had slapped Macron, who was holding his arm with one hand, with the other.
Macron later described the attack as an isolated incident, saying that violence and hatred are threats to democracy.
SLAVE ATTACK ON MACRON