The number of Palestinians who lost their lives in Israel's attacks on Gaza since midnight is 4
According to the information obtained from the eyewitnesses, during the search and rescue efforts carried out by the civil defense teams in the rubble of the destroyed houses, the lifeless bodies of 2 more people were found. 20 people were taken out of the wreckage with injuries.
Thus, the number of those who lost their lives in the attacks carried out by the Israeli forces since midnight increased to 4 and the number of those injured to 42.
MINISTRY OF HEALTH: ISRAEL IS WILLING A GENOCIDE WAR
Spokesperson for the Palestinian Ministry of Health in Gaza, Eşref al-Kudra, said in a video statement sent to the press, "The Palestinian people are fully exposed to a genocide war by Israel. Israel is targeting civilians who live in safety in their homes, destroying their houses on their heads." used the expressions.
Stating that there are still many dead and injured under the rubble, Kudra called on the international community to take action and take concrete steps to stop Israel's attacks.
On the other hand, it was stated that Israeli forces carried out attacks on the coast of Gaza city from the sea.
No information about casualties was included due to these attacks.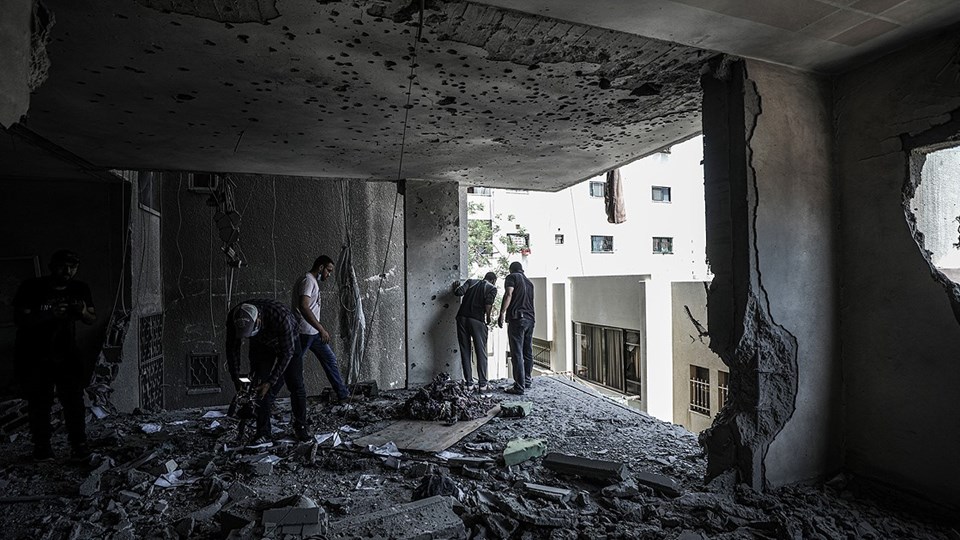 Israeli warplanes bombed two security centers on Gaza's border with Egypt.
Israeli warplanes carried out air strikes on different parts of Gaza after midnight. Many apartments were destroyed in the air attack on the Er-Rimal district in western Gaza.
Muhammed Abu Silmiyye, Director of the Şifa Hospital in Gaza, said that 2 Palestinians and 22 wounded people who lost their lives in the attacks were brought to the hospital.
In a written statement made by the Palestinian Ministry of Health in Gaza, it was stated that the civil defense teams managed to save 5 children from under the rubble.
THE MOMENT OF THE MEDIA BUILDING IN GAZA
Download the NTV application, be informed about the developments