Spain opens its doors to tourists (Travel conditions eased)
In line with the demands of the tourism industry in Spain, with the decision taken by the left coalition government, the applications related to the new type of corona virus (Covid-19) vaccine or test requirement at the entrance to the country are starting to be relaxed starting tomorrow.
According to the decisions published in the Official Gazette, as of Monday, June 7, tourists whose Covid-19 vaccination process has been completed at least 14 days ago will be able to enter the country freely.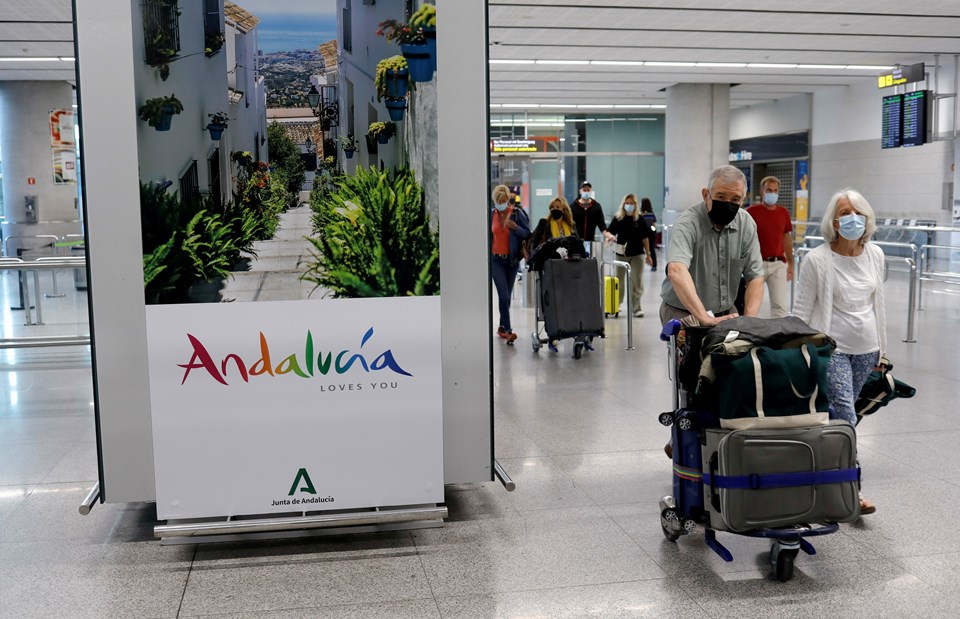 In addition to Pfizer, AstraZeneca, Janssen, Moderna, Chinese vaccines Sinopharm and Sinovac-Coronavac will also be valid for Covid-19 vaccines.
In addition, citizens of all countries outside the European Union (EU), with the exception of India, Brazil and South Africa, where different variants of Covid-19 have been detected, will be able to submit rapid antigen tests with negative results 48 hours before entering the country.
Until now, Spain did not accept rapid antigen tests and only allowed entry by PCR tests.
Spain, which will open its doors to tourists from tomorrow, will take the citizens of this country to its country with QR codes indicating that they have been vaccinated or PCR and antigen tests with negative results, as agreed by the 27 EU countries.
All tourists coming to Spain by sea or air will have to submit a form (Spain Travel Health) to fill in their place of residence and contact phone numbers.
Spanish Prime Minister Pedro Sanchez announced that they expect 8.5 to 10 million tourists this summer, an increase of 30 percent compared to the same period last year.
Spain, which ended the state of emergency imposed due to Covid-19 on May 9, greatly relaxed the measures within the scope of normalization.
In most of the country, up to 6 people indoors and 10 people outside are allowed to sit in bars and restaurants.
In Spain, where the death toll from Covid-19 reached 80 thousand 196 and the total number of cases reached 3 million 697 thousand 987, the vaccination process of more than 10 million people, which corresponds to 21.6 percent of the population, has been completed in the current situation.