Ship with Turks capsized in Spain: 1 person missing
In the Port of Castellon, Spain, the ship named Nazmiye Ana capsized due to incorrect loading.
It was stated that the crew, including 5 Turks, fell into the sea as a result of the accident, while Indian national Bhanu Pratap, who fell into the sea during the accident, was reported to have disappeared.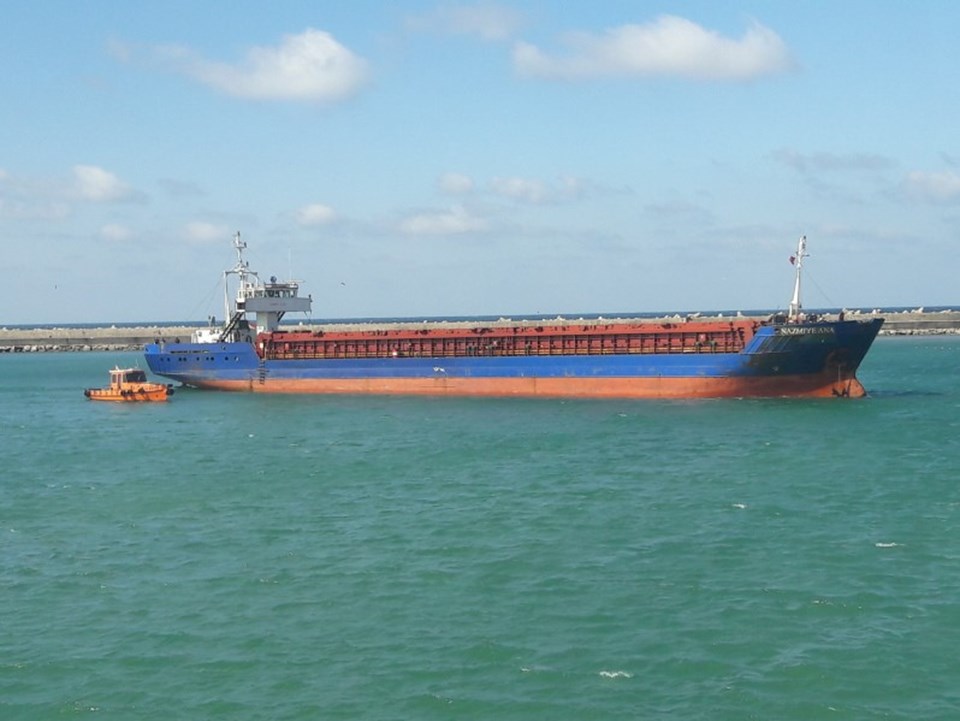 According to the information obtained from the General Directorate of Maritime Affairs, the Panama-flagged cargo ship named Nazmiye Ana, with a length of 79 meters and a width of 10.9 meters, planned to go to Bejaia Port in Algeria, capsized during loading yesterday.
While the search for Bhanu Pratap, a native of India, who disappeared while 9 crew members, 5 of whom were Turkish, went into the sea, it was learned that the remaining crew was in good health.
It was noted that the ship's crew is planned to be brought to Istanbul today.