Seven years of negotiations are over: Switzerland leaves the table in EU talks
It was discussing the draft of the EU-Switzerland Institutional Framework Agreement, a text that Switzerland and the European Union parties had negotiated for nearly seven years and was designed to ensure that Switzerland's access to the EU market was fair and equal.
After the negotiations that started in 2014, the negotiations turned into a draft text in November 2018, and the Bern and Brussels delegations held frequent meetings.
Stating that there has been no progress in the draft text for nearly two years, the Swiss Federal Council concluded that "there are significant differences between Switzerland and the EU on the fundamental aspects of the agreement" and that "the conditions for signing are therefore not met".
"Taking into account local consultations and based on the results of negotiations over the past months, the Swiss Federal Council has determined that negotiations with the EU do not lead to the necessary solutions," Swiss President Guy Parmelin told reporters in Bern.
"This is why the Federal Council decided to end the negotiations on the draft agreement," Parmelin said.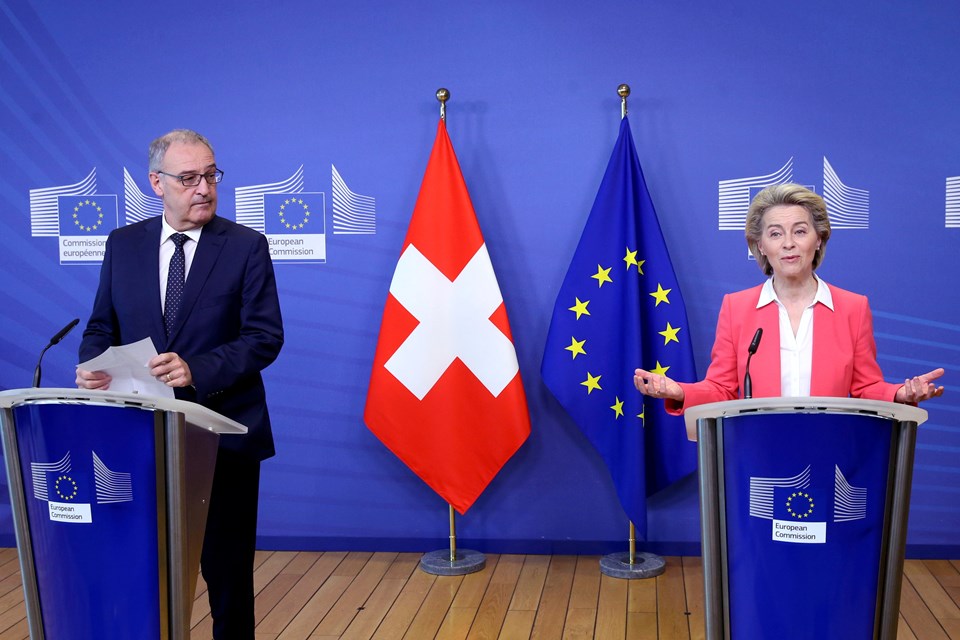 EU COMMISSION: SORRY FOR THE DECISION
Pointing out that a tense Switzerland-EU relationship may be on the horizon in the following period after the decision taken by Switzerland after the negotiations, the Commission expressed its disappointment with the decision taken by Switzerland. "We regret this decision, given the progress made in recent years in making the Institutional Framework Agreement a reality," the Commission said.
THERE ARE THREE IMPORTANT DISPUTES
The most important reasons for the end of negotiations between the EU and Swiss parties are travel and visa status, state aid rules and trade rules.
Important issues in the draft text discussed between 2014 and 2018 are visa-free travel between the EU and Switzerland, mutual recognition of industrial standards, agricultural products, state aid, medical devices, civil aviation and land transport.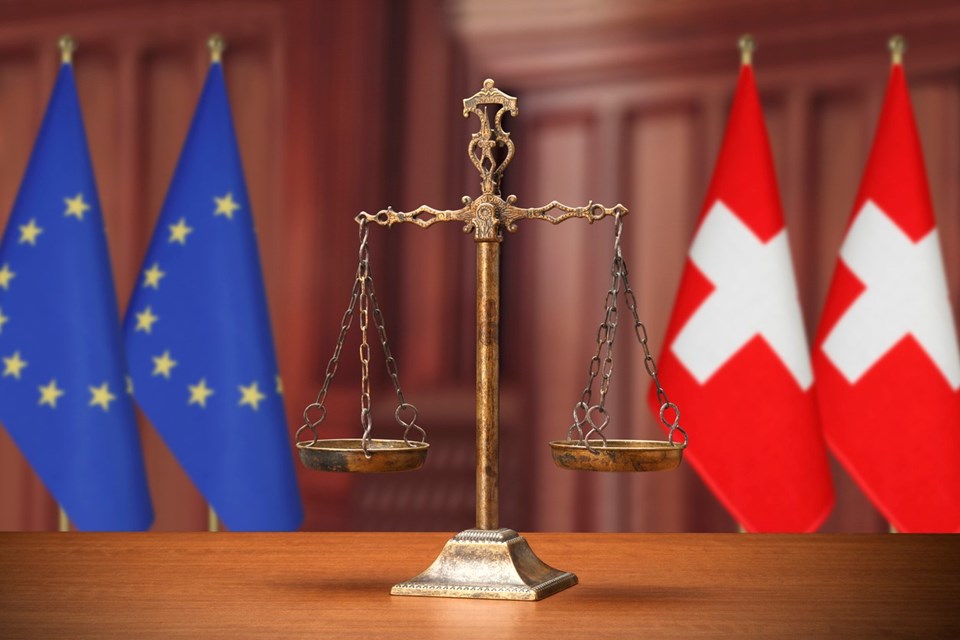 FREE MOVEMENT AND RIGHT OF RESIDENCE
The Swiss government advocates the inclusion of the 2004 EU law called the Citizens Rights Directive (CRD), which grants free movement and residence rights to citizens of the European Economic Area (an area that includes 27 EU countries, Iceland, Norway and Liechtenstein).
However, Switzerland does not want to include access to social security for non-employed persons such as permanent residence for EU citizens, job seekers and students.
TRADE RULES
On trade, the European Commission wants any new legislation including EU law to be adopted by Switzerland in order to maintain equal conditions within the single market.
PARTNERSHIP HISTORY
As the European Union and Switzerland continue their close political and economic partnership, currently more than 1.4 million EU citizens live in Switzerland and around 400,000 Swiss citizens in the EU Bloc.
According to the figures provided by the European Commission, Switzerland is the fourth largest trading partner of the EU, after China, the United States and the United Kingdom, while the EU is the country with the most trade of Switzerland.