Russian opposition leader Navalny loses sensation in his legs and hands
The lawyers of Alexei Navalny, who was imprisoned, stated that the Russian opponent's health was getting worse and he lost sensation in his legs and hands.
However, it was stated that Navalny, who started a hunger strike last week to seek appropriate treatment for acute back and leg pain, is getting weaker.
"WE LOSE ONE WEIGHT EVERY DAY"
"He looks bad, he doesn't feel well. Navalny now weighs about 80 kilograms. No one is treating him," said Olga Mikhailova, one of Navalny's lawyers, who visited her in the penal colony in the town of Pokrov, 100 kilometers (60 miles) east of Moscow, to AFP. " said.
Vadim Kobzev, one of Navalny's other lawyers, said that the political opponent, married with two children, lost one kilogram a day.
Navalny, 189 centimeters tall, weighed 93 kilograms when she arrived at the penal colony last month.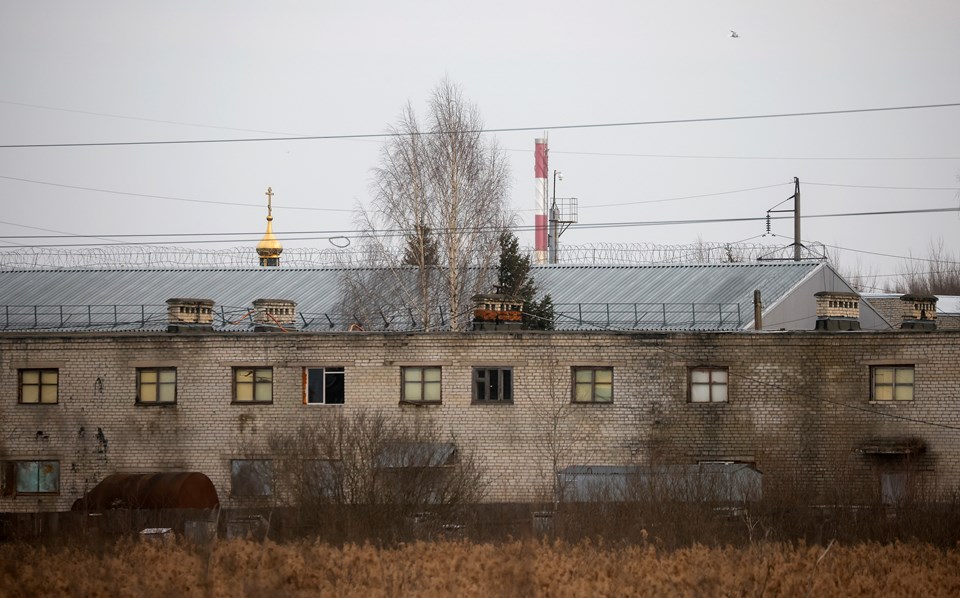 PESKOV: DOES NOT HAVE THE RIGHT TO SEE ANY SPECIAL TREATMENT
However, Navalny's lawyers and supporters are demanding that the 44-year-old dissident be transferred to a "normal" hospital. However, Kremlin spokesperson Dmitry Peskov said that Navalny is not entitled to any special treatment.
After his lawyers' visit, Navalny posted a new post on Instagram, saying that prison officials put sugar in his pocket and fried the chicken to mock him. He also reported that the authorities still refused to tell him about his diagnosis and that he was not allowed to be treated by a doctor of his own choosing.
WHITE PALACE: WE ARE CONCERNED ABOUT THE NEWS ABOUT NAVALNY
"We are concerned about the news that Navalny's health is deteriorating. We view Navalny's prison sentence as 'politically motivated and a great injustice'," said Jen Psaki, White House Press Secretary.
On the other hand, Russia's treatment of Navalny, together with allegations of intervention in the US elections and its activities in Ukraine, constitutes one of the many points of disagreement between the Biden administration and the Kremlin.
NAVALNY'S ARREST PROCESS
Navalny was sentenced to 2.5 years in prison for violating judicial control requirements while in Germany.
Navalny, who was transferred to the Charite Hospital in Berlin on a private plane on 20 August 2020, on his return from Tomsk city to Moscow, was transferred to the Charite Hospital in Berlin and recovered.
Claiming that "he was poisoned by Russian intelligence on Putin's instructions," Navalny was detained at the airport while he was under passport control on his return to Moscow last weekend and was arrested by the court where he was taken. Protests were held across the country for the release of Navalny.
PANIC AT THE MARKET: THE GIANT LIZARD HITS TO THE SHELVES
Download the NTV application, be informed about the developments