Russian dissident Navalny goes on hunger strike
In a post shared by Alexey Navalny's team on their official Instagram page, it was stated that the Russian dissident went on a hunger strike to protest the prison authorities' refusal to provide him with access to proper medical care.
The post shared images of a handwritten letter Navalny wrote to the head of the No. 2 penal colony in Pokrov in the Vladimir region.
"JURISDICANTS HAVE NO OTHER WAY"
In addition, Navalny argued that convicts had no other way than hunger strike in his team and said, "Who is bald, wearing glasses and sleeping with the Bible in his hand? This is me. Because in 3 weeks I could only get the Bible. I have the right to call a doctor and get medicine. But they neither give him nor the other possibility to me. Pain in my back landed on my feet. So what to do? I declared a hunger strike to comply with the law. Let them send me a doctor. "I go to bed hungry, but I still have two legs."
ALLEGED OF TORTURE THROUGH SLEEPLESS
One of Navalny's lawyers said last week that the opposition leader suffered from acute back pain affecting his ability to walk, and his condition was exacerbated by alleged "torture by sleep deprivation".
After the 44-year-old Navalny announced on social media that he started a hunger strike, many of his supporters supported the opposition leader on social media. However, no statement has yet been made from the Russian Ministry of Justice and politicians.
On the other hand, a group of Russian doctors recently launched an online petition calling for prison officials to allow Navalny to be treated by a doctor outside of prison.
Russia's Federal Penal Office claimed last week that Navalny received all the medical care he needed and was treated like other convicts.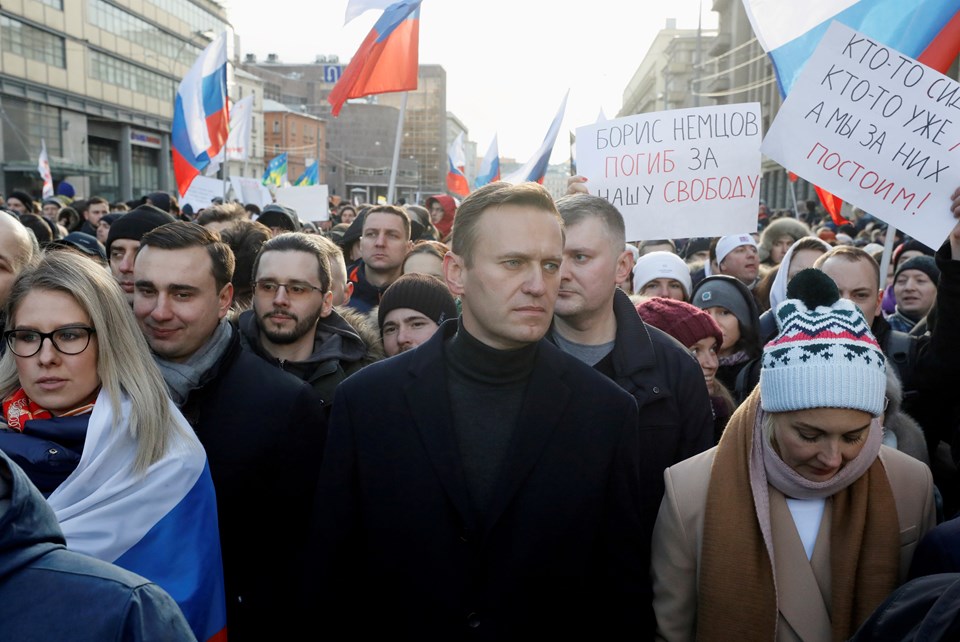 NAVALNY'S ARREST PROCESS
Navalny was sentenced to 2.5 years in prison for violating judicial control requirements while in Germany.
On 20 August 2020, Navalny, who was transferred to the Charite Hospital in Berlin by a private plane on the claim that he was poisoned on his return from Tomsk city to Moscow, was treated there and recovered.
Claiming that "he was poisoned by Russian intelligence on Putin's instructions," Navalny was detained at the airport while he was under passport control on his return to Moscow last weekend and was arrested by the court where he was taken. Protests were held across the country for the release of Navalny.
RETURNED FROM ISTANBUL BOSPHORUS
Download the NTV application, be informed about the developments