'Restriction' protest by tradesmen in Italy | NTV
Small business owners protest Covid-19 measures in Italy
Reuters – Anadolu Agency
06.04.2021 – 22:40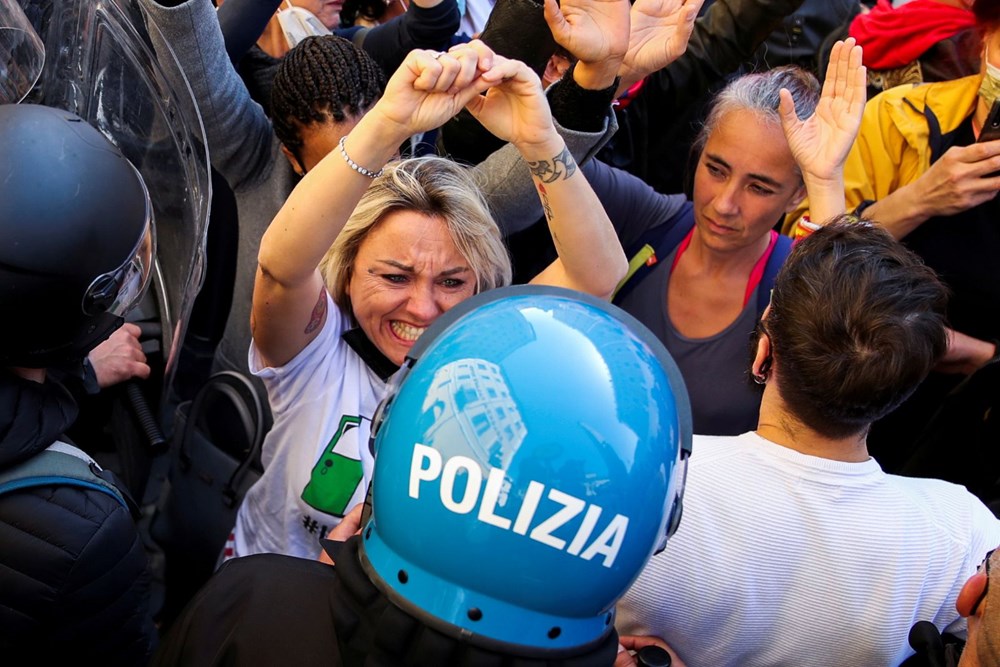 In Italy, due to the new type of corona virus (Covid-19) measures, small business owners demonstrated to loosen the measures and reopen their workplaces.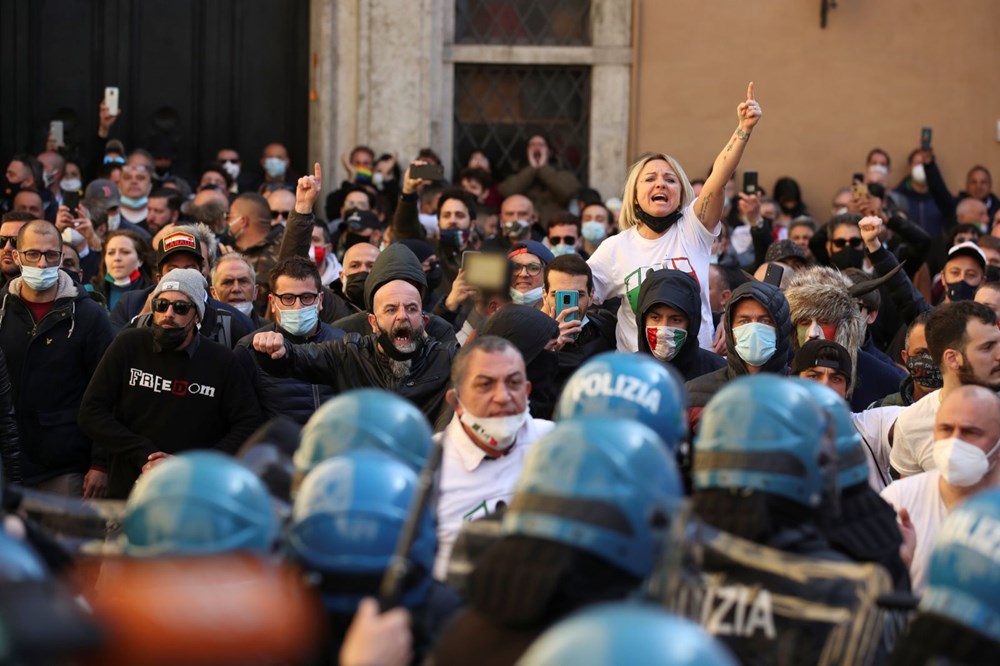 In the capital city of Rome, in Montecitorio Square in front of the House of Representatives, more than a thousand people, consisting of small business owners and employees such as restaurants, sports halls and stores, whose activities were stopped due to Covid-19 measures, took a protest demanding to be reopened as soon as possible.
The protesters who sang the Italian national anthem said, "We are employers, employees, we are not guilty." in the form of slogan.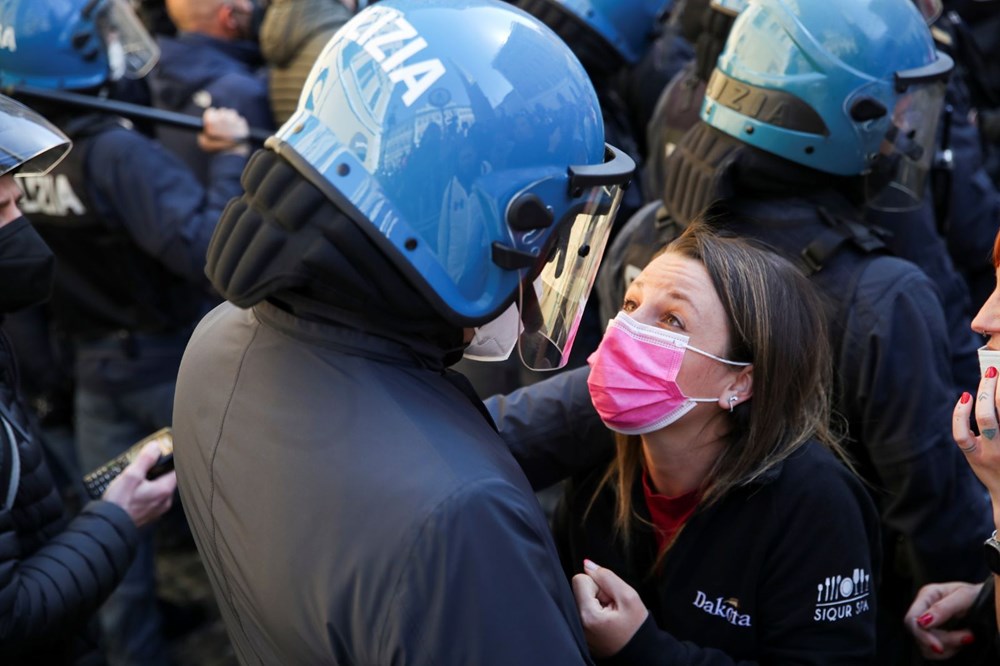 The demonstrators asked for the safe opening of hairdressers, aesthetic centers, restaurants and cafes in line with relevant health protocols such as masks, distance and disinfectant gel.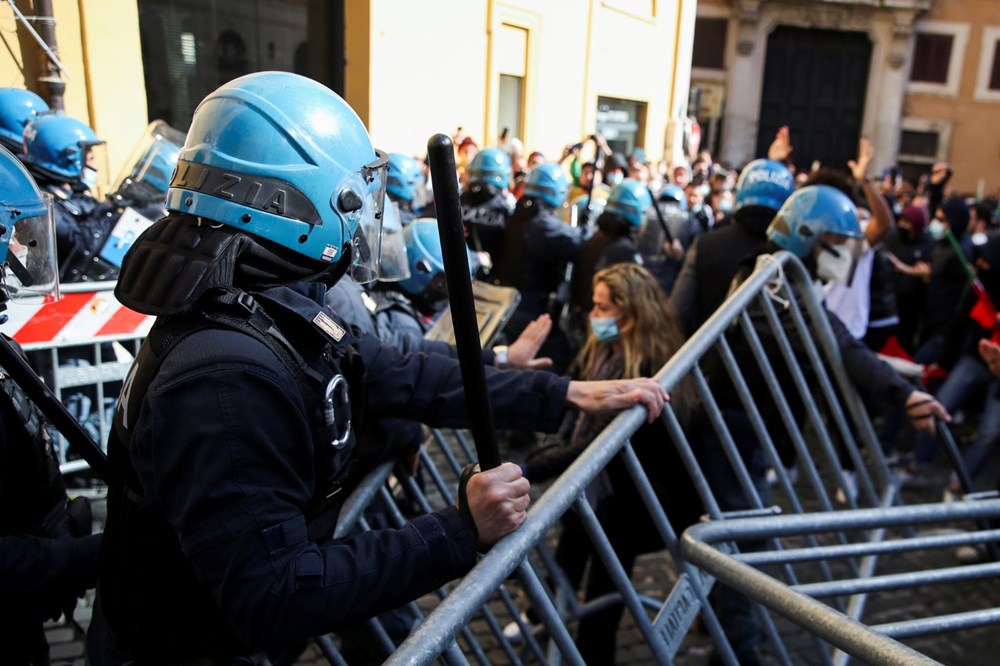 During the protest, which was accompanied by intense security measures, tension increased from time to time and a clash occurred between the demonstrators and security forces.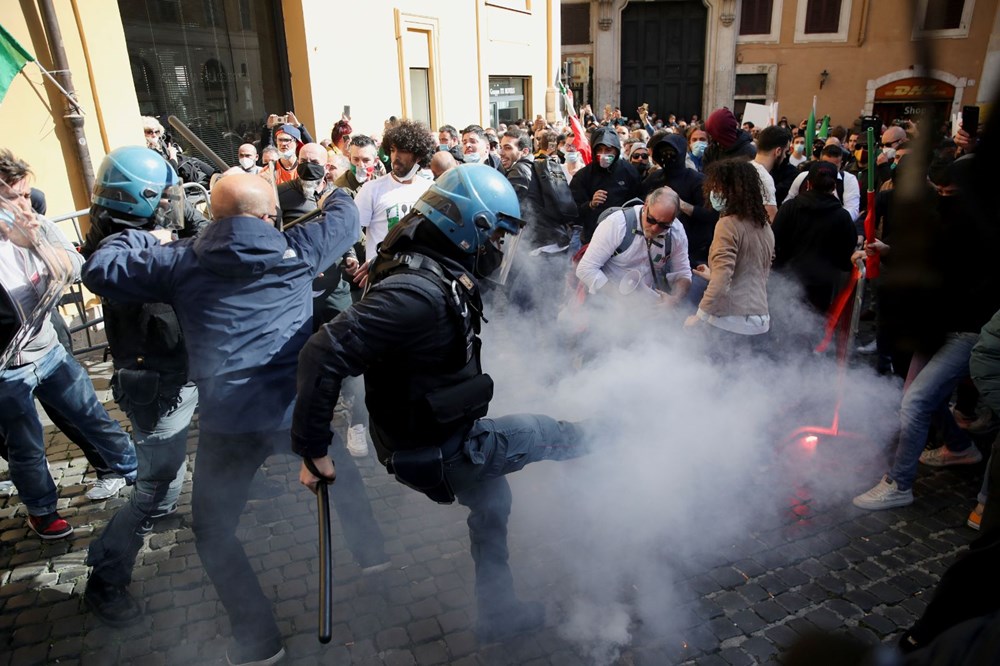 It was seen that some protesters threw bottles in their hands at the security forces. It was reported that 1 police officer was injured in the brawl and 7 people were detained due to the events.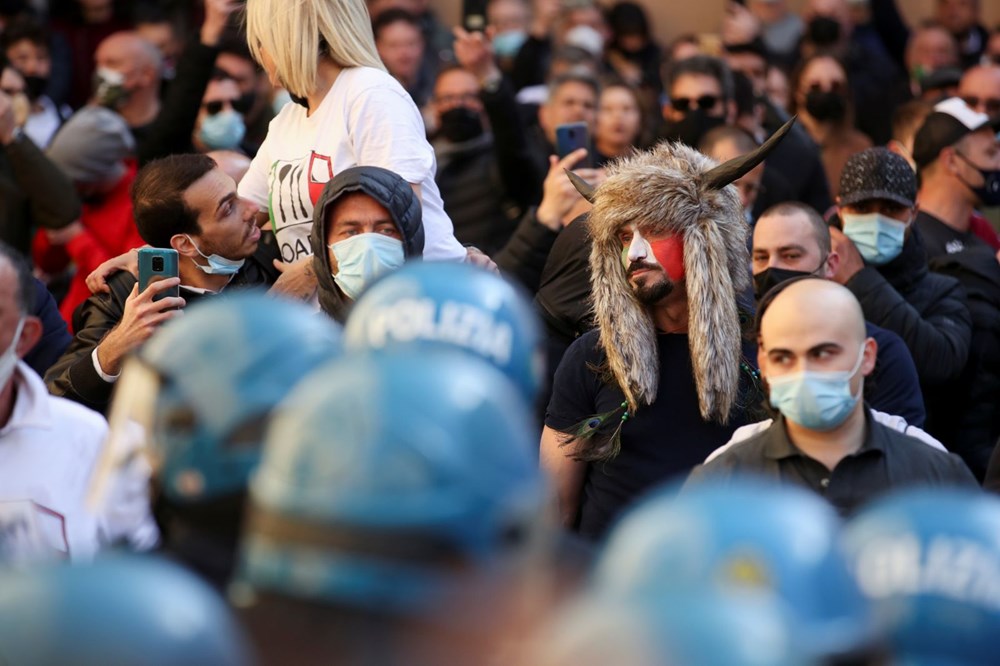 While some of the demonstrators were carrying "Italexit" flags, which means Italy's separation from the European Union (EU), it was noteworthy that some demonstrators came to protest wearing interesting horned outfits similar to those who carried out the raid on the Congress building on January 6 in the USA.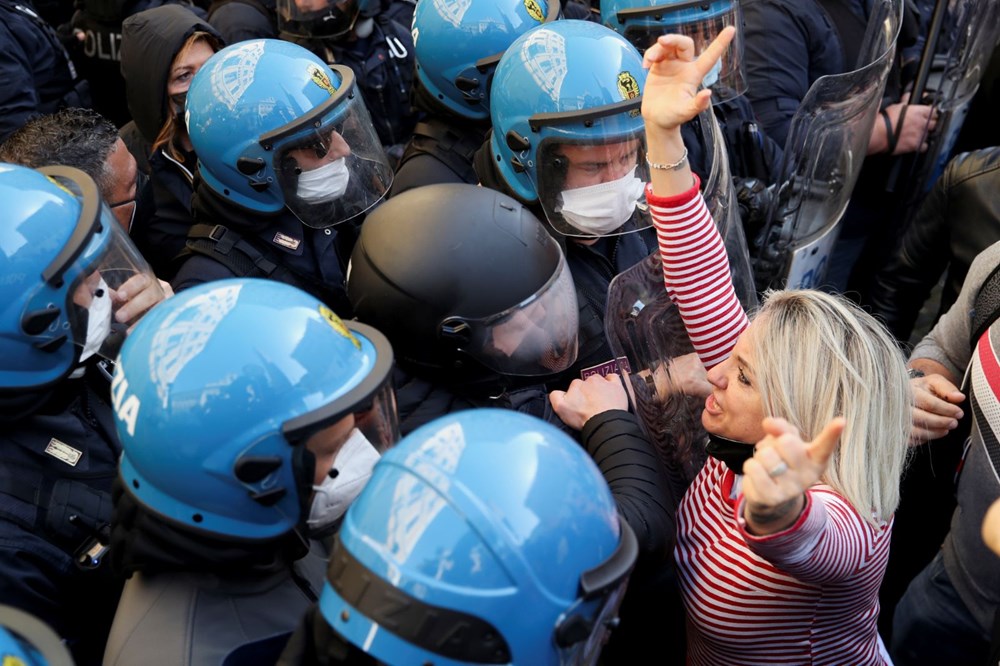 Interior Minister Luciana Lamorgese said violence in the demonstrations was unacceptable.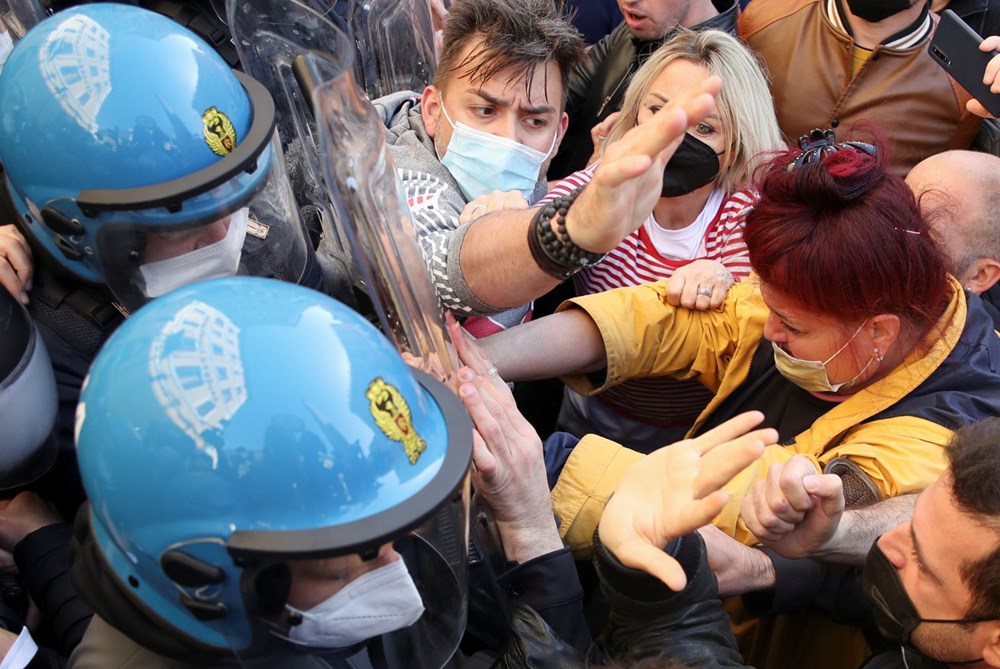 While some protesters, outside the capital, protested by blocking the Naples-Rome highway in the Caserta location, it was reflected in the press that small business owners protested in Milan.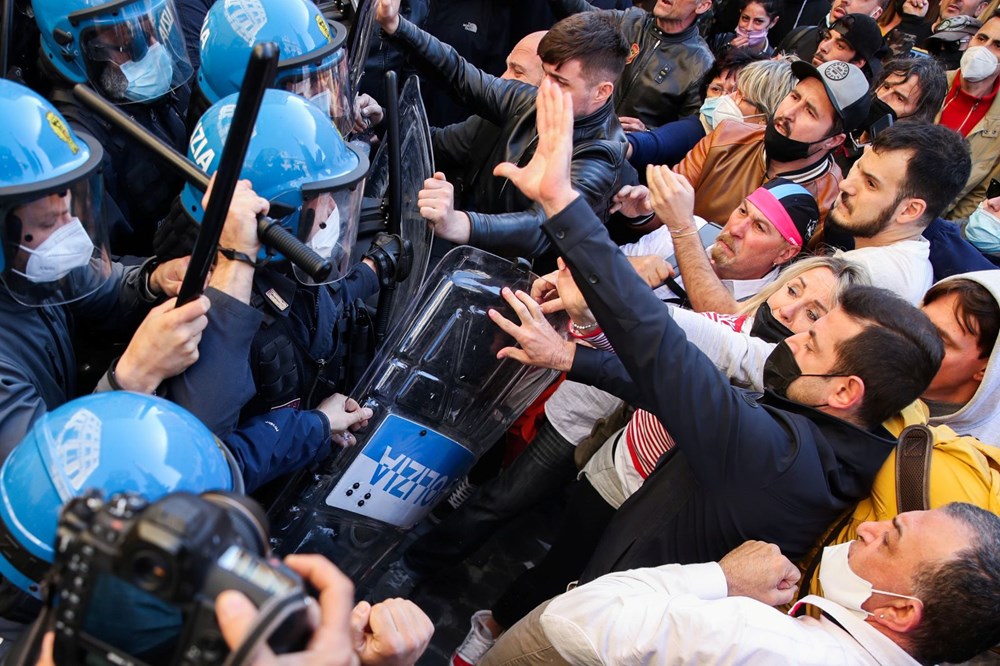 The government, led by Mario Draghi in Italy, had decided to extend the epidemic measures until May due to the increase in cases, and to keep these businesses closed during this period.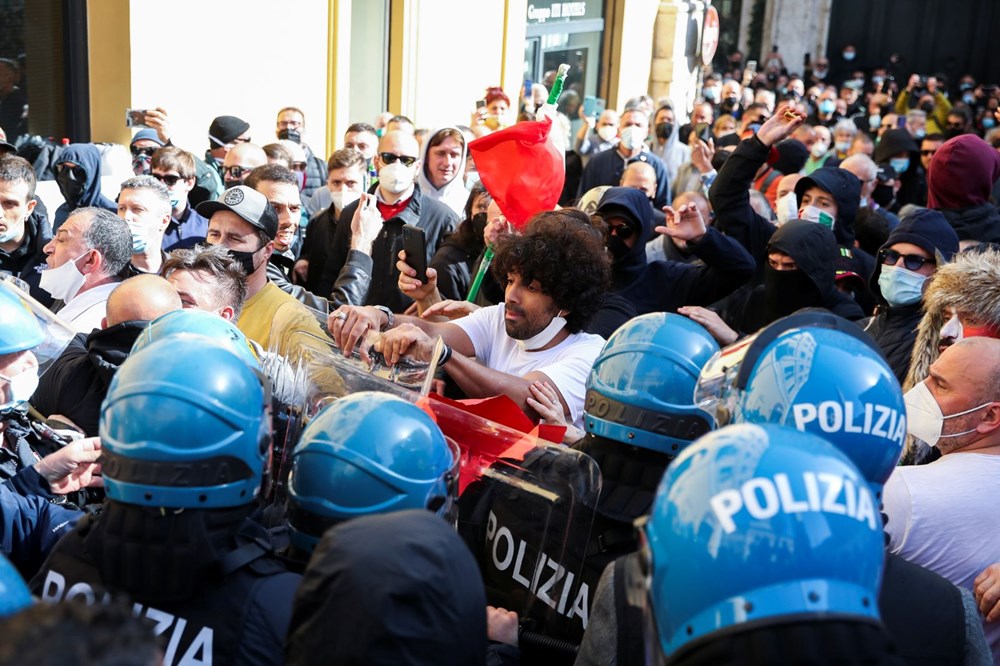 On the other hand, in the data announced by the Italian National Statistical Institute (ISTAT) today, it was stated that the number of employed people was 945 thousand less than in February 2020, although layoffs were prohibited in the country within the scope of Kovid-19 measures.