Record: A gray whale has been found to swim half the world
A gray whale spotted off the coast of Namibia in 2013 has been found swimming more than 16,700 miles (about 27,000 kilometers), according to a new study published in the British journal Biology Letters.
In the news of National Geographic, it was stated that the gray whale species, whose natural habitat is the North Pacific sea, was found hungry and in poor condition on the coast of Walvis Bay, Namibia in 2013.
Zoologists Elwen Gridley and Tess Gridley from Stellenbosch University, who collected DNA samples of the whale, which stayed in Walvis Bay for about 2 months, stated that they determined that the natural habitat of the whale was the North Pacific.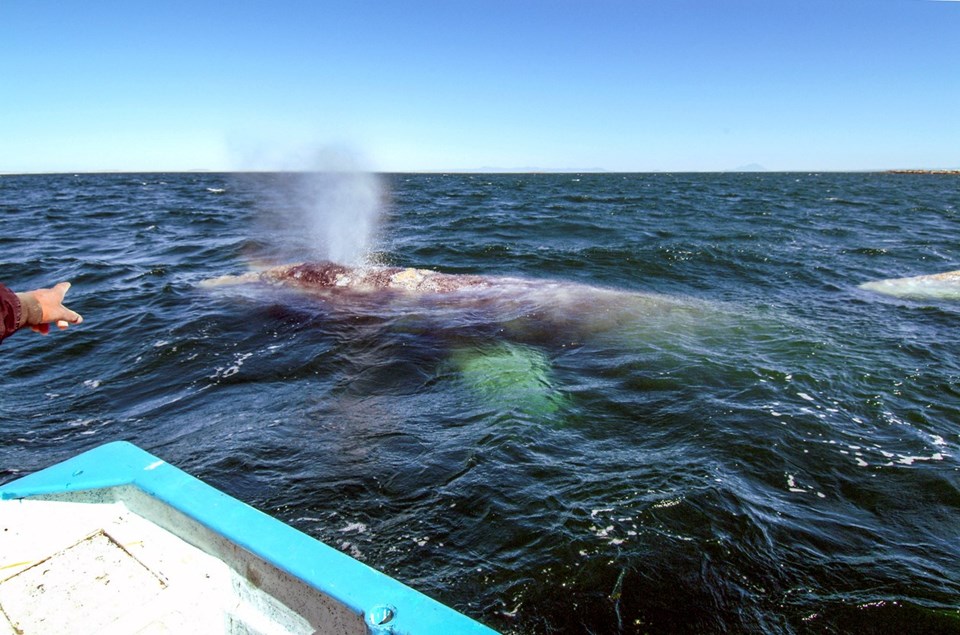 'LIKE SEEING A POLAR BEAR IN PARIS'
Simon Elwen, one of the co-authors of the study, who stated that the genetic research took several years, said, "When I first heard it, I was a little reckless."
In the published article, it was stated that genetic analyzes revealed that the whale came from a small population of about 200 gray whales native to the western North Pacific.
IT IS ESTIMATED TO BE LOST WHEN SEEKING NEW LIVING SPACE
The authors noted that the gray whale was predicted to disappear after it turned to explore new habitats due to reduced sea ice caps.
The longest-distance swimming previously detected belonged to a leatherback turtle that was tracked for 12,774 miles (about 20,500 kilometers) in the Pacific ocean.