Rare frog turned blue for the first time in mating season after 700 years
According to Science Times, two young people, Harvey Tweats and Tom Whitehurst, living in Staffordshire, England, made history by creating a breeding ground for the blue steppe frog.
The two said that they listened to the sounds of other male frogs to make him think that the frog was surrounded by his opponents.
FOR THE FIRST TIME AFTER 700 YEARS
Young people, who established a foundation called "Celtic Reptile & Amphibian" to breed and protect frog species, said that they believe that this color change occurred for the first time in the UK in 700 years.
Ben Goldsmith, a DEFRA board member of the UK Department of Environment, Food and Rural Affairs and financing the two's project, said they are working to restore long-lost wetlands in the UK, and the return of the blue steppe frogs is exciting.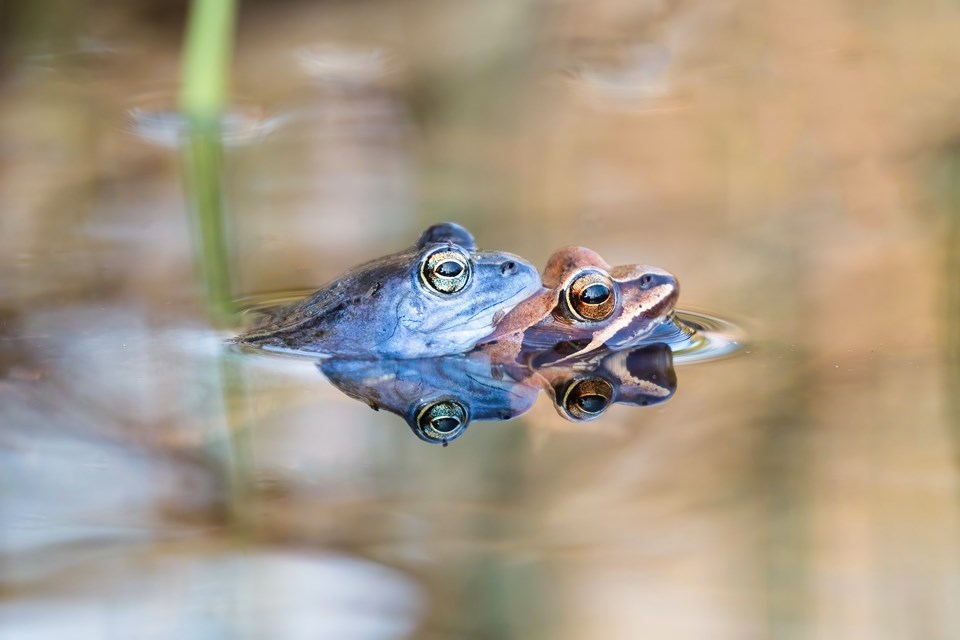 ABOUT THE BLUE BOZKIR FROGS
Blue steppe frogs, called "rana arvalis" by the scientific world, can reach 7 centimeters in length. They typically have a reddish brown color, but only change color once a year between March and June. However, only male frogs turn blue.
These creatures, which generally grow in the plains of Central and Southern Europe, are among the species found under extinction.
COFFEE ELECTION CAMPAIGN