Professor at Harvard University Dr. Hotamışlıgil: The epidemic in Turkey may end this summer
He was awarded the "EASD-Novo Nordisk" award in 2018, which is known as the way to the Nobel, and has been awarded many international awards for his researches in the field of immunometabolism, diabetes and obesity at Harvard University. Dr. Gökhan Hotamışlıgil answered his questions about the Covid-19 epidemic after the honorary doctorate ceremony and conference presented to him at Ankara University.
He is also the President of the Harvard Sabri Ülker Center for Metabolic Studies. Dr. Gökhan Hotamışlıgil pointed out that the conditions created by the Covid-19 epidemic around the world are a difficult process and have very serious consequences.
In addition to the health crisis and loss of life, Hotamışlıgil said that countries facing unemployment, education problems, hunger and psychological disorders have paid heavy prices such as the bottleneck in the industry, deprivation of art and sports, adding that although the only way out of the epidemic is the Covid-19 vaccine, He emphasized that there are anti-vaccine opponents producing advanced information pollution and conspiracy theories around the world and that this has turned into a public health threat.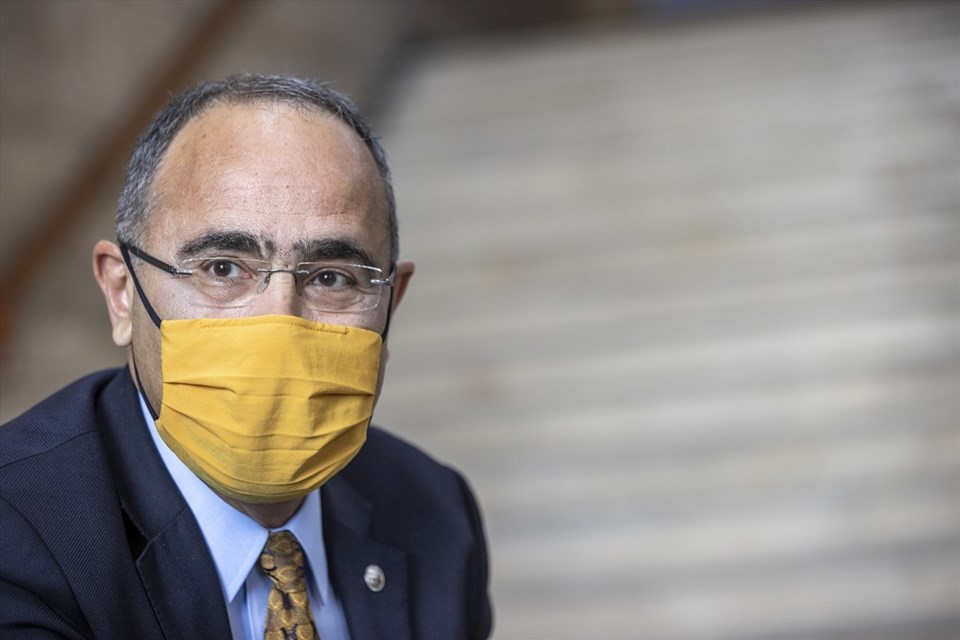 Hotamışlıgil said, "There is a very clear picture today about vaccines, where these vaccines are made and widely applied, the epidemic ends. Vaccination effectiveness is equal to the end of the Covid-19 epidemic, it is so clear and obvious," said Hotamışlıgil. It threatens public health. This is not just a situation in Turkey, it is the case all over the world," he said.
Hotamışlıgil explained the importance of vaccination with these words:
"The vaccines have been administered to close to 2 billion people worldwide, which means that one of the largest clinical applications in the world has taken place. These leading vaccine programs have already been subjected to clinical studies with an unprecedented intensity and with an unprecedented severity and meticulousness during phase studies. Although it was a race against time, the importance of this issue was that there were advanced sensitivities about the safety threshold. Therefore, discourses such as 'vaccine was rushed', 'not studied enough', 'vaccines are approved for immediate use, this is not real approval' have no scientific basis. .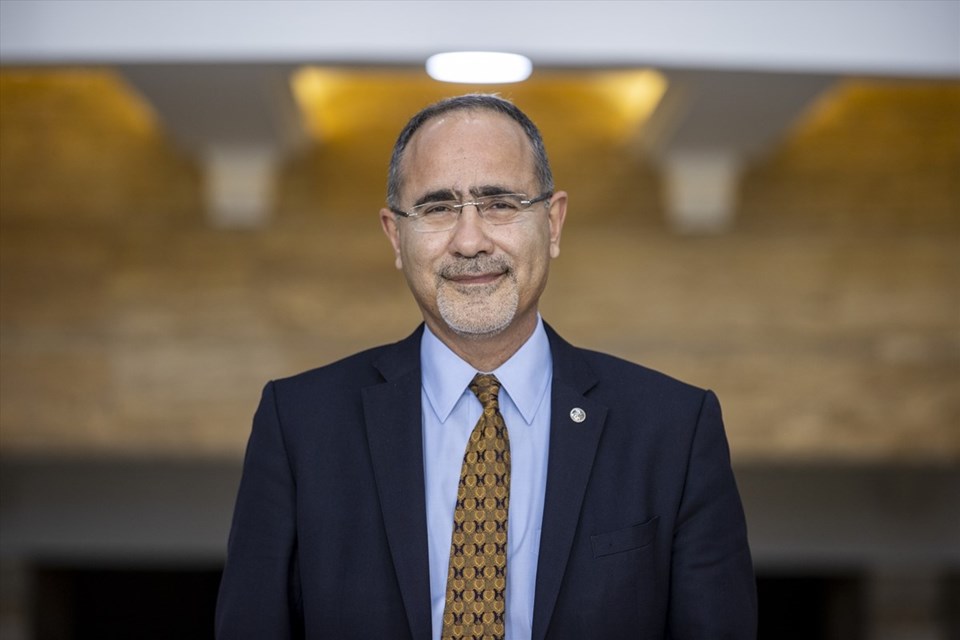 Let's look at the rhetoric of 'Covid-19 vaccines that are now in use are in a hurry' It has no reality, just because it was developed fast doesn't mean it was rushed. Because before that, there is an amazing scientific process that made this rapid transition possible. Such rapid development of vaccines is directly related to the point of science. The statement that 'vaccines have not been tried enough' is also completely wrong. Vaccines were rigorously and intensively tested in phase studies, and even the slightest suspicions were stopped and studied in detail. There is no problem here either. Third, there are zero data to support statements such as 'infertility', 'causes problems in pregnancy', 'it will damage your brain in the future', 'cause dementia', and there are no scientific or data-based statements. Therefore, my advice to people is to trust science, to learn scientific truths that they cannot understand from scientists they trust. In other words, the fact that a person is just a scientist or an academic position, being popular, does not always show that he says reliable and correct things, it is very useful to pay attention to the references here.
Gökhan Hotamışlıgil pointed out that the vaccine was not an application that was found yesterday and said, "All of the known serious side effects related to vaccines occur within 8 weeks. We are in the 9th month of vaccine clinical trials and studies, 6th month of widespread use and 3rd month of very widespread use. Today, vaccines have been administered in the world. "There are close to 2 billion people. There is no place for 'safety problems' and efficacy questions in vaccines. The safety and efficacy profiles of vaccines are very robust and the positive results of this widespread practice are clear," he said.
"CURRENT RISK PROFILES OF VACCINES ARE LOWER THAN POSSIBLE RISKS IN DAILY LIFE"
Emphasizing that no medical intervention is without risk, Hotamışlıgil said, "We are faced with a possible risk, albeit very low, every morning when you wake up, take a shower, get in your car and go to work, or when you get on a plane. We live with these possible risks every day in our lives. Vaccines are now available. "The risk profiles are lower than these examples," he said.
Pointing out that the whole world needs normalization, Hotamışlıgil said, "Now, it is necessary to pass the necessary threshold in vaccination and return the country to normal. If Turkey has 100-120 million doses of vaccine, the epidemic may end this summer in the country. We have the opportunity and competence to apply this practice. We have the capacity to make 5 million vaccines. When you calculate, the necessary threshold will be exceeded with full capacity vaccination in 30 days. If one more month passes, the vaccination problem in the country will be solved and the epidemic will end. It's that simple."
Download the NTV application, be informed about the developments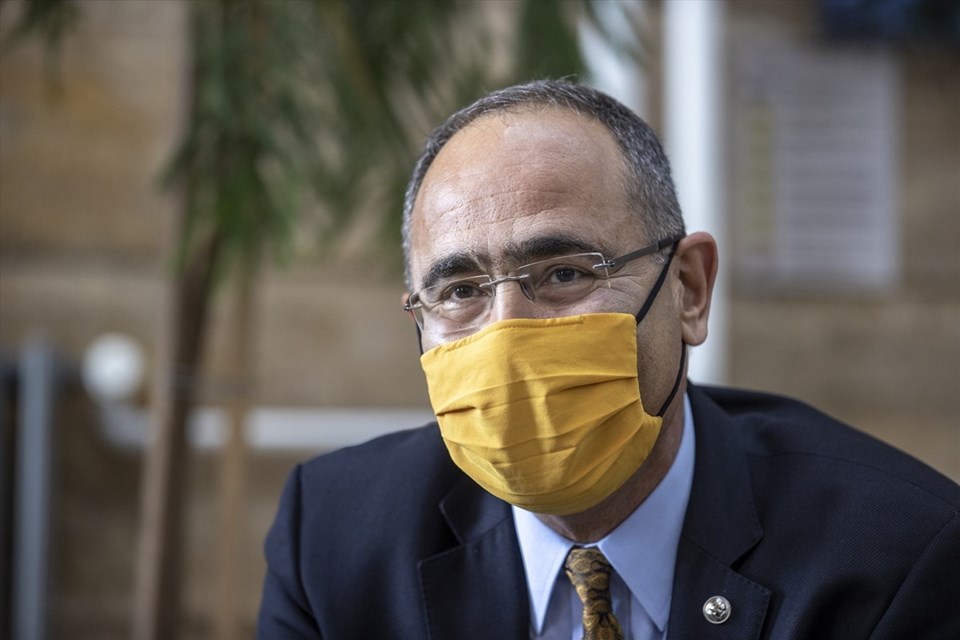 "WE HAVE BEEN VACCINE WITH PEACE OF HEART"
When asked about the vaccination and epidemic process in the USA, Hotamışlıgil explained that he and his family had their vaccinations when it was his turn.
Gökhan Hotamışlıgil said, "I had the Covid-19 vaccine done without any hesitation. Why? Is it because I am a very heroic person or because I am a careless and careless person? No. But because we read and follow all the studies, that is, after reading the articles written after looking at the scientific data. Then, after seeing the human applications of the preclinical studies phase studies, there was no longer any point to hesitate, so we had our vaccination with peace of mind. I had my wife and children."
When asked about the latest situation in the corona virus epidemic in the USA, Hotamışlıgil said, "In the state of Massachusetts, which is the state that faced one of the most severe situations in the USA and where I live, no Covid-19 measures, including masks, are currently used, and the loss of life is zero. As of the beginning of this month, All bans have been lifted, including. All the bans have been lifted, including. In institutions that still prefer to be a little more cautious, some limited measures are being applied to this, including our University. We sometimes use masks as a precaution in very crowded places, but all bans have been lifted. This shows that statewide vaccination across the country "The epidemic ends where it is applied effectively and widely. It is that clear and simple to end the epidemic."

"FOLLOWING VIRUS VARIANTS IS VERY IMPORTANT"
prof. Dr. Hotamışlıgil stated that he also followed the vaccination studies in Turkey and that very valuable studies were carried out.
Stating that there is a risk of some vaccines showing weakness against variants in general, Hotamışlıgil said, "For this, what is very important for Turkey is to constantly monitor Kovid-19 variants and ensure vaccine diversity. I can't say that we are very good at variant screening at the moment, we need to do more. For this, it is necessary to follow up which variant is becoming dominant in the country." said. However, it should not be forgotten that the mRNA vaccine, which is currently in use, continues to be effective against known variants after two doses. In other words, it is possible for us to get the best results with intensive screening and a variety of vaccines.
"EXCITING SIGNALS WILL COME FROM METABOLISM"
prof. Dr. Gökhan Hotamışlıgil reminded that genetic susceptibility and resistance maps were revealed in Covid-19 and made the following assessment:
"When there are rare weak changes in the interferon system, the disease progresses more severely. When it comes to the cytokine storm stage, there are studies showing that the body's own immune response is out of control, and that some genetic variants may exacerbate it. I think that exciting signals and mechanisms will also come from metabolism, but these studies It is still in its early period. The main factors that affect the clinical course and mortality rates are metabolic status, obesity and accompanying metabolic problems, as well as immuno-metabolic problems associated with old age. When these studies are a little more mature, the mechanisms of these two major risk factors will be better understood. "There will definitely be signals in it and metabolism. Our own groups are also working on this problem. All these developments are very promising for the development and application of new drugs."
prof. Dr. Gökhan Hotamışlıgil added that he is extremely optimistic and hopeful about the exit from the epidemic and that this difficult process will be overcome in the near future.