Pashinyan and Kocharyan voted in the elections in Armenia
Pashinyan, who temporarily served as the Prime Minister and entered the elections with the Civil Contract Party, voted at the ballot box in the Shengavit regional administration building in Yerevan. Pashinyan did not answer the questions of the journalists at the exit.
REACTION FROM KOCHARIAN TO THE GOVERNMENT
Known for his pro-Russian stance and competing with the Armenian Alliance, Koçaryan also voted in Yerevan. Speaking to journalists after the vote, Koçaryan said that leaflets containing insults about him were distributed in the city and he suspected the government. Koçaryan stated that if the police do not find those responsible in a short time, they will file a criminal complaint against the government.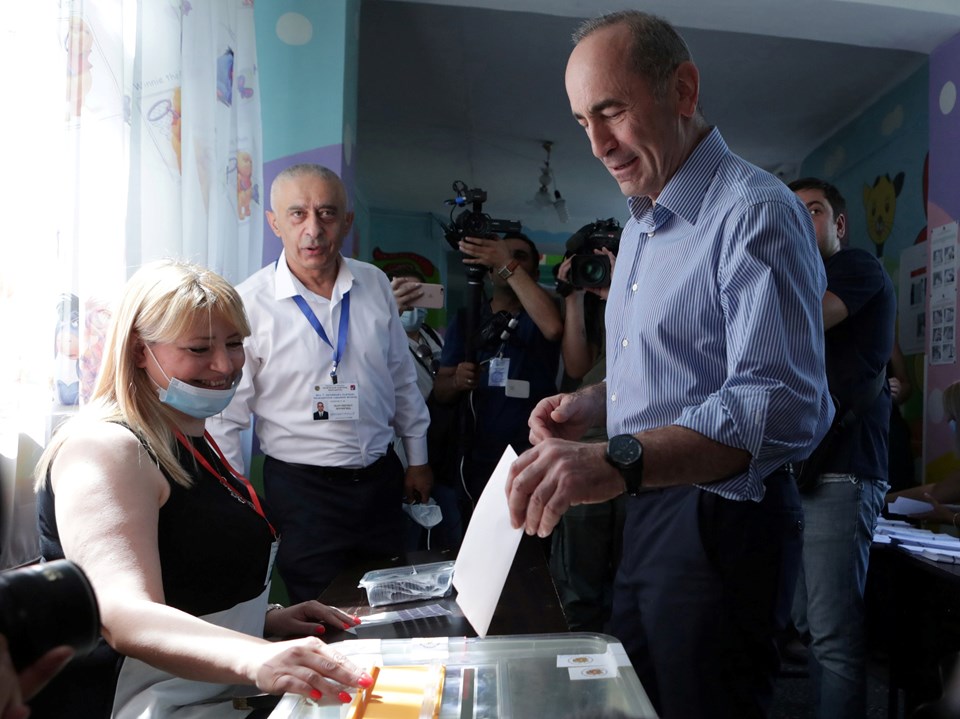 ARMED ATTACK ON PARTY LEADER'S CAR
On the other hand, Arman Babacanyan, Chairman of the "Shirinyan-Babacanyan Democrats Wedding Ring" alliance, announced on his social media account that an armed attack was carried out on his car. Babacanyan said, "Such incidents are inevitable when murderers, thieves, mafia are roaming free, even participating in elections."
DANGEROUS GAME IN TAKSİM METRO