Oxfam: 11 people die of hunger every minute
In the report of London-based international aid organization Oxfam called "Hunger Virus Increases", data on the global hunger situation were announced.
In the report, it was stated that 11 people die of hunger every 1 minute around the world, and hunger has left behind the new type of corona virus (Covid-19), which causes an average of 7 deaths per minute.
"40 PERCENT INCREASE IN FOOD PRICES"
In the report, which stated that the climate crisis and the Covid-19 epidemic caused a 40 percent increase in global food prices, it was emphasized that this pushed people to the border of hunger.
In the report, which recorded that global-scale military expenditures have increased by 51 million dollars since the beginning of the epidemic, it was reported that this figure is at least 6 times more than the amount needed by the United Nations (UN) in the fight against hunger.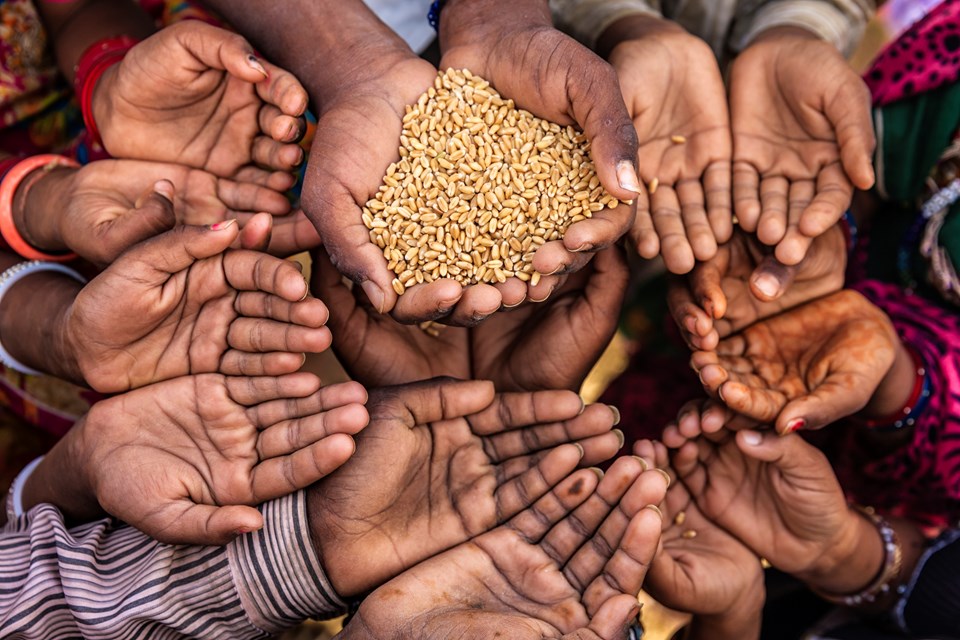 In the report, it was stated that approximately 100 million people living in conflict zones are at risk of starvation.
Noting that the UN's efforts to prevent hunger should be financed "immediately and fully", the report called on governments to "cooperate to deliver humanitarian aid to those in need in conflict zones".
HUNGER IS USED LIKE "A WEAPON OF WAR"
Regarding the high hunger data, Abby Maxman, President and CEO of Oxfam America, said, "The statistics are shocking, but we must remember that these statistics are made by people who face unbelievable pain."
Pointing out that in countries with conflicts such as Ethiopia, South Sudan, Syria and Yemen, humanitarian aid is prevented from reaching civilians, and that hunger is used as a "weapon of war", Maxman stated that it is not possible for people whose markets are bombed, whose crops and animals are destroyed, to live safely.