Opposition media mogul jailed in Hong Kong sentenced to 14 more months
In China's Hong Kong Special Administrative Region, the court sentenced jailed pro-democracy media boss Jimmy Lai to 14 months in prison for organizing an unauthorized demonstration on October 1, 2019.
In the case before the Hong Kong District Court, a total of 9 people, including prominent figures such as Figo Chan, Lee Cheuk-yan, Albert Ho, Leung Kwok-hung, were sentenced to 18 months in prison.
Lai, 73, has been in prison since December to serve a separate sentence of up to 14 months for participating in similar demonstrations on 18 August and 31 August 2019.
The media boss's request to be released on bail was denied in the case where he was tried under a separate national security.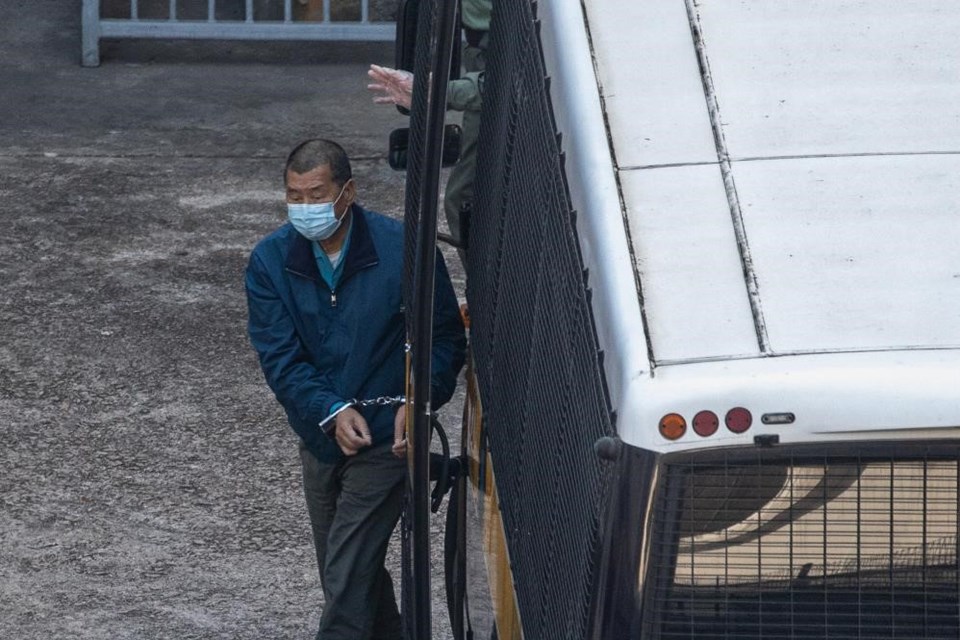 Judge Amanda Woodcock stated at the hearing last April that Lai, who was found guilty of organizing an unauthorized march and participating in the protest in August 2019, will repeatedly serve a part of his new sentence, serving a total of 20 months in prison.
MEDIA COMPANY WAS CONQUERED
"They called for a peaceful, non-violent march, but that was unrealistic," Woodcook said.
Lai's bank accounts and the media company Next Digital, in which he held a 71.26 percent stake, were confiscated two months ago.
On the other hand, those who attend an illegal meeting or demonstration in Hong Kong can face up to 10 years in prison. In August 2019, protesters marched against the bill paving the way for the extradition of criminals to China, and there were violent incidents in anti-government demonstrations where tensions rose.
Download the NTV application, be informed about the developments