One of the world's largest dinosaurs has been discovered: It is about 30 meters tall and weighs 67 tons.
In Australian Southwest Queensland, scientists announced that they had officially discovered the largest dinosaur species found in the country.
Scientists involved in the discovery, which is considered one of the largest dinosaurs in the world, reported that the species was a plant-eating Australotitan cooperensis known as Titanosaurs.
LEG LENGTH BETWEEN 5 AND 6.5 METERS
It was stated that the height of the discovered dinosaur was between 25 and 30 meters, and it was determined that it lived between 92 and 96 million years ago.
It was underlined that the dinosaur, whose leg length was determined to be between 5 and 6.5 meters, was similar to the previously detected Brachiosaurus and Apatosaurus species.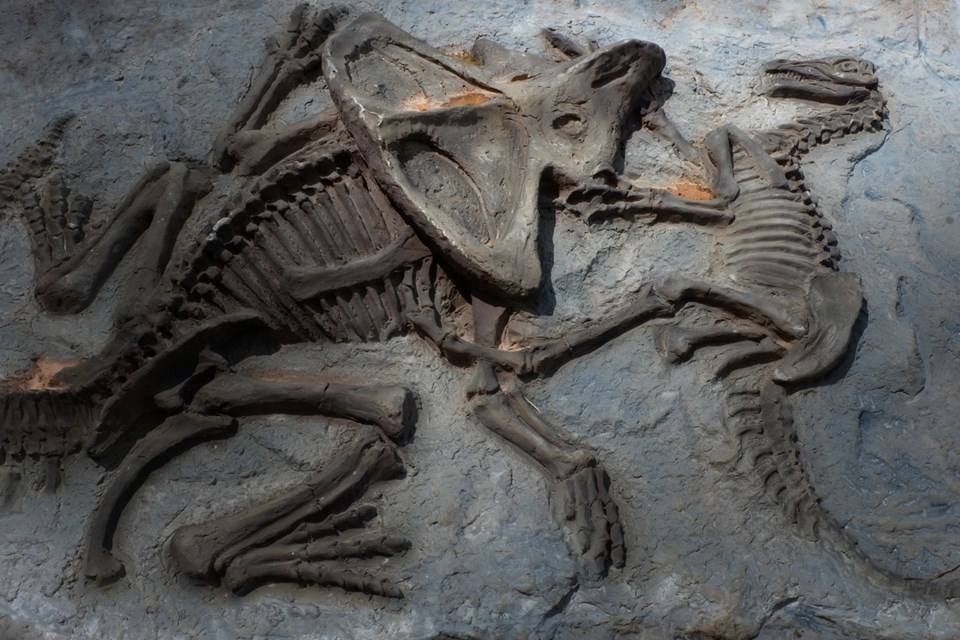 THE FIRST PART WAS DETECTED IN 2007
The first piece was discovered in 2007 near Cooper Creek in the Eromanga Basin.
Robyn Mackenzie, a paleontologist involved in dinosaur research, said the location, size and fragility of dinosaur bones caused a delay in the official determination of the remains as belonging to a previously unknown species.
WEIGHT APPROXIMATELY 67 TONS
"It took literally years to examine and clean up such large, fragile bones," Mackenzie said.
While it was announced that the remains of about 15 dinosaurs were found in the Eromanga Basin, it was reported that the dinosaur weighed about 67 tons based on the length and circumference of Cooper's limbs.