New feature from Twitter: You decide who answers
The social media platform launched a new feature today that allows users to choose who can reply to their tweets, even after they've been posted.
While it was stated that users could choose after the tweet, it was noted that the option "only the people I mentioned can comment under this tweet" can be activated.
'YOUR TWEET = YOUR RECEIPT'
The new feature, developed to prevent bad and irrelevant comments written under the tweets, is from Twitter's official account, "Your Tweet = Your Space. You can now change who can reply to you even after tweeting.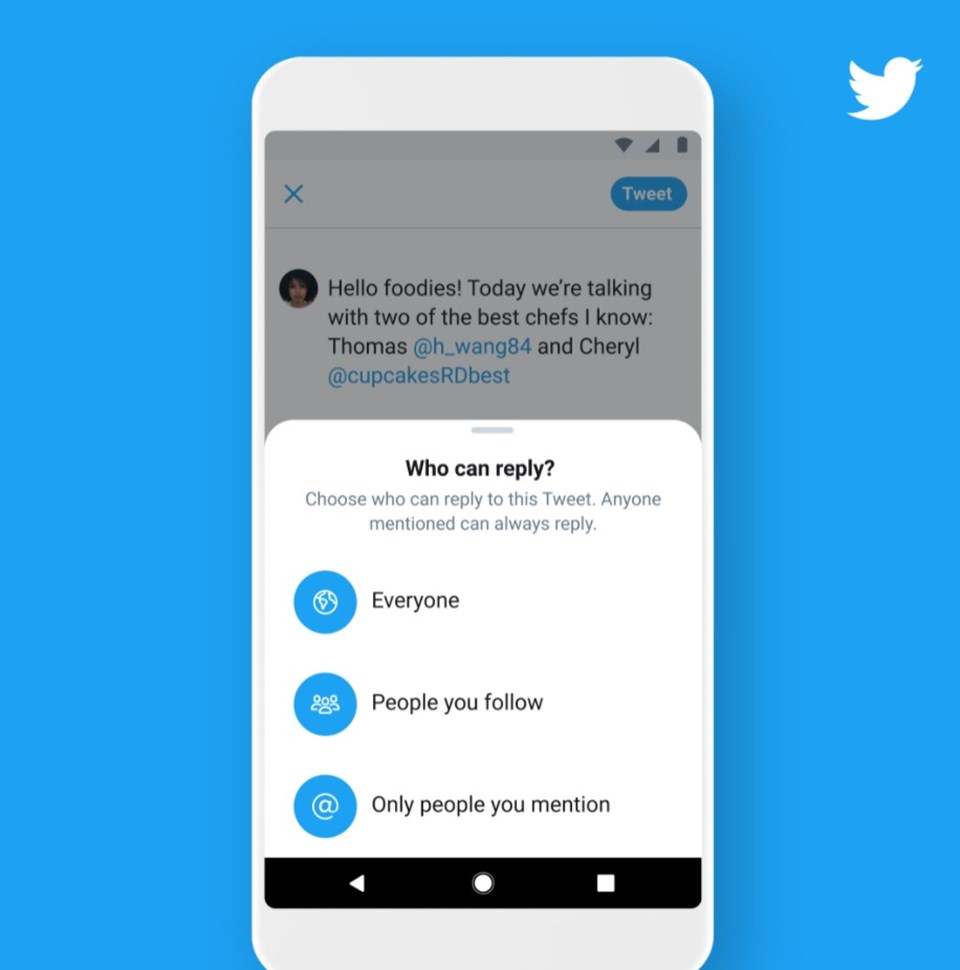 THREE OPTIONS WILL BE OFFERED
Sharing how the new feature works, Twitter stated that users will be presented with three options before tweeting. It has been noted that all users will be able to see the comments under the tweet, in the feature that will be used by selecting one of the options: Can be replied by anyone, Only the people I follow can reply and only the people I mention can reply.
This feature was first introduced in May 2020 and was available to a limited number of users.