New corona virus wave warning from WHO Europe
Recently, while the increase in cases has been recorded in European countries, especially in Russia and the United Kingdom, the World Health Organization has made a statement on the subject.
Hans Kluge, Head of WHO Europe, said in a statement that the 10-week decline in corona virus infections across Europe has come to an end.
Stating that citizens and lawmakers should be disciplined, Kluge said that the number of new cases increased by 10 percent last week due to the opening of venues and the easing of travel, meeting and social restrictions.
Saying that a new wave of infections in Europe is inevitable if discipline is not provided, Kluge said that the Delta variant causes concern.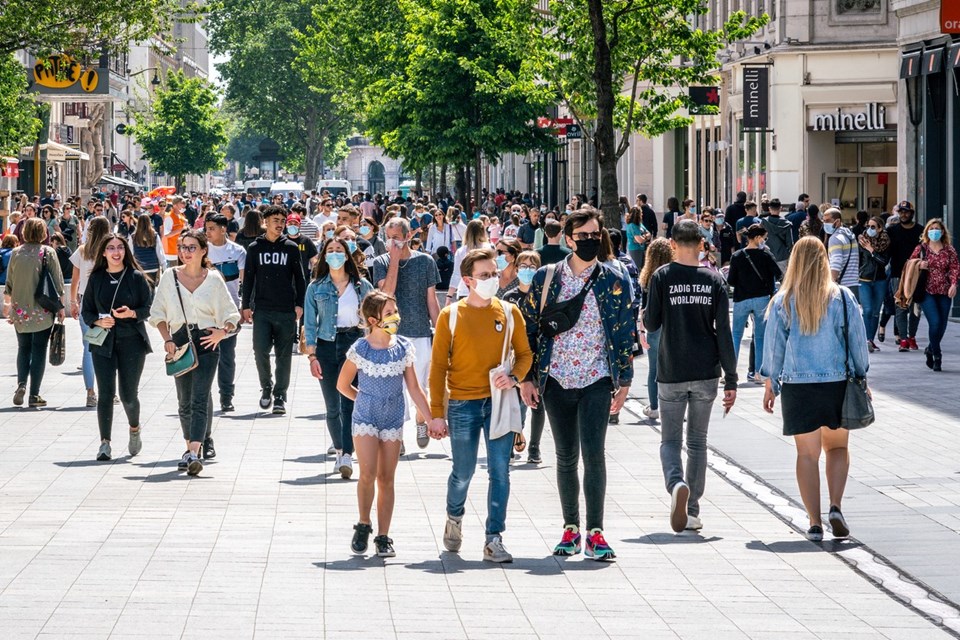 29 PERCENT INCREASE ACCORDING TO WORLDMETER DATA
According to Worldmeter data, which shares the Corona virus numbers, 383 thousand 888 cases were recorded last week in 47 countries in Europe, while this figure was 296 thousand 710 the previous week, and the increase was 29 percent.
RUSSIA BREAK RECORD LOSS OF LIFE
In Russia, one of the countries where corona virus cases increased the most last week, in the statement made by the Corona Virus Fighting Center, it was stated that 669 people died in the country in the last 24 hours due to corona virus.
It was underlined that this number is the highest number of deaths recorded in a day.
HIGHEST NUMBER OF CASE IN THE LAST 5 MONTHS IN THE UNITED KINGDOM
In the United Kingdom, which is affected by the delta variant, it was stated that 26 thousand 68 cases were reported last day, while the highest number of cases in the last five months was recorded.