Myanmar protests death toll to 737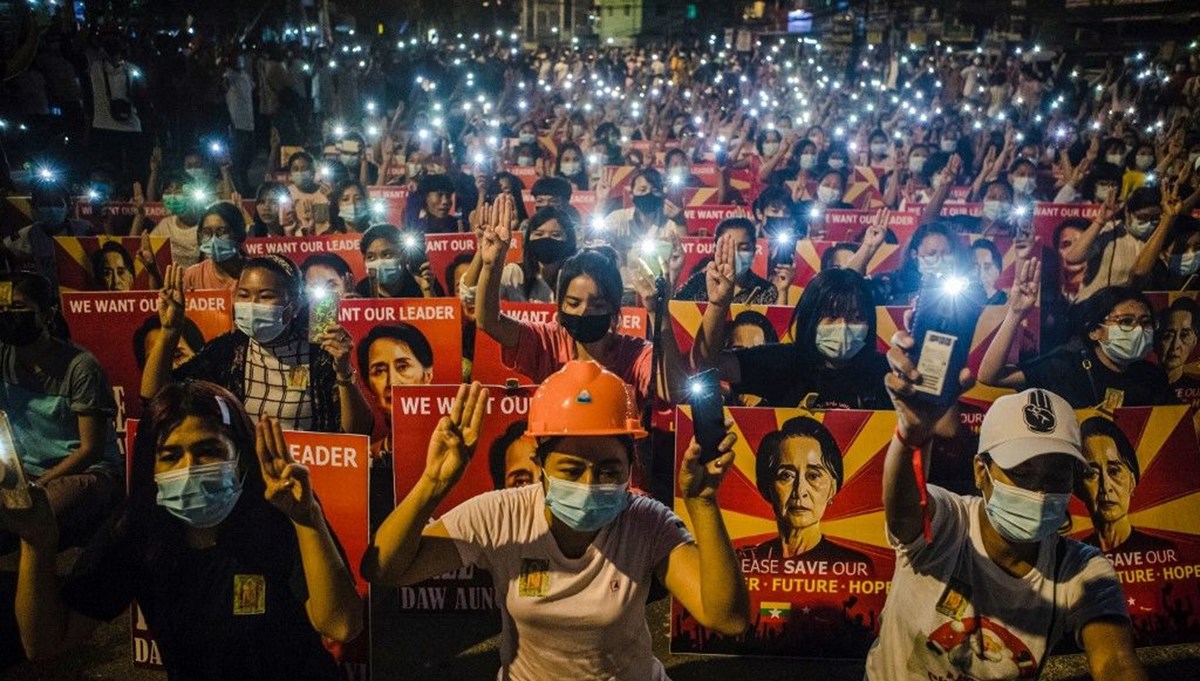 In the protests against the military coup and the detention of elected government members in Myanmar, the number of deaths as a result of the armed intervention of the security forces rose to 737.
According to the daily report published by the Aid for Political Prisoners (AAPP), 7 more casualties have been confirmed in the country in the last 24 hours.
While the total loss of life was updated as 737, it was recorded that 3 thousand 229 people have been detained since the coup.
It was stated that the detention order for 930 people is still continuing.
ANTI-COUP COMMITTEE WANT TO BE REPRESENTED IN THE ASEAN SUMMIT
On the other hand, the National Assembly Representative Committee (CRPH), formed by opposition deputies against the military coup, demanded that the "civilian government" they formed against the military administration be represented at the leaders' summit of the Association of Southeast Asian Nations (ASEAN) to be held in Indonesia on April 24 to discuss the Myanmar crisis. was found.
"If ASEAN wants to resolve the situation in Myanmar, it should know that it will achieve nothing without involving the popularly supported National Unity Government in the negotiations," Moe Zaw Oo, a civilian government representative, told Voice of America. said.
Zaw Oo emphasized that the invitation of representatives from the civilian government is important for the success of the military coup and said, "So far, we have not been contacted by ASEAN on this issue. We demand that this issue be handled meticulously." He spoke in the form.
On April 16, the CRPH declared that they did not view the military government in Myanmar as legitimate and that they established a "civil government" under the name of the National Unity Government, consisting of people elected by popular vote.
In the cabinet of the civilian government, former Myanmar President Win Myint, who was detained before the February 1 coup, was "head of state", while the country's former de facto leader Aung San Suu Chii was appointed as "State Counselor".
CRPH, which was established by members of parliament elected after the military coup, announced on April 1 that they did not recognize the current constitution made by the Myanmar army in 2008.
MILITARY COUP IN MYANMAR
The Myanmar army seized the administration on February 1, after the allegations of fraud in the November 8, 2020 elections and the rise of political tension in the country.
The army detained many officials and ruling party leaders, including the country's de facto leader and Foreign Minister Aung San Suu Çii, and declared a state of emergency for a year.
While large-scale demonstrations continue in the country, high-ranking government officials in custody continue to be tried in a military court.