More than 688 thousand patients in India need medical oxygen
According to the news of the Times of India, India's National Center for Disease Control announced that, depending on the number of patients undergoing treatment as of May 3, 585 thousand 416 patients were in bed, and 103 thousand 308 patients in severe condition required respiratory oxygen support.
The center calculated the need for medical oxygen for a total of 688,724 patients in the light of data and future estimates from states experiencing stock shortages.
Noting that 80 percent of the patients undergoing treatment have mild and moderate symptoms and that oxygen support is not needed, the center officials stated that 17 percent had moderate respiratory distress and needed treatment in an oxygen-supported bed, 3 percent were in severe condition and had a respirator. He stated that there is a necessity for continuous oxygen support.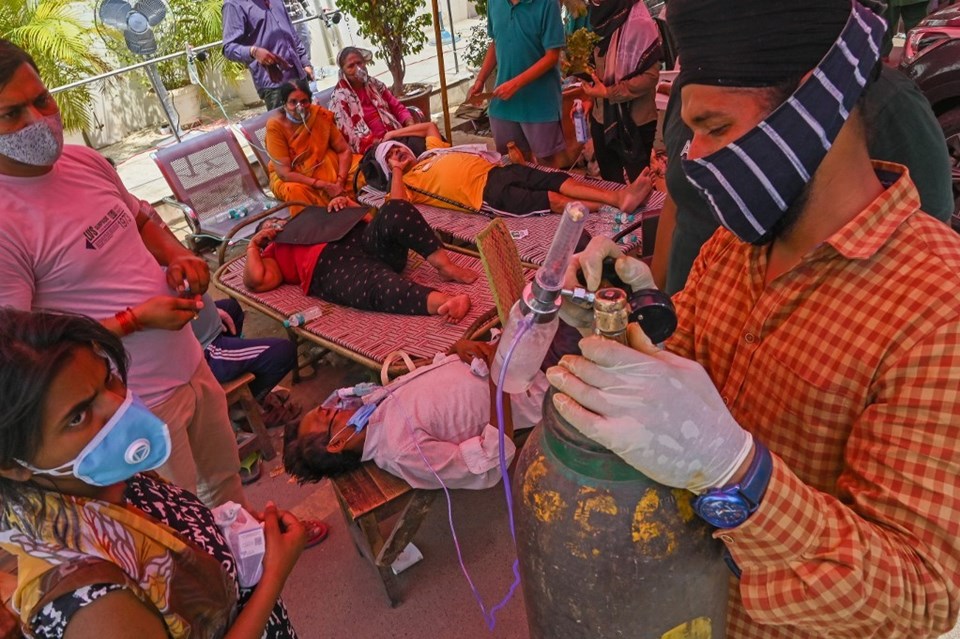 Emphasizing that oxygen should be provided for 20 percent of patients, the authorities warned that the need for oxygen will increase with the increase in the number of cases.
It was noted that the states of Maharashtra, Kerala, Karnataka and Uttar Pradesh, where the cases were intense, were the places with the highest oxygen demand.
COUNTRY WITH THE MOST CASE AND DEATH
India is the country with the highest number of cases and deaths recorded daily. In the country where the occupancy rate in hospitals is approaching the limit due to the increase in the number of cases, there is a shortage of medicine, oxygen and medical supplies.
While 20 million 638 thousand Covid-19 cases have been recorded in India so far, more than 225 thousand people have died, and 3 million 447 thousand 133 patients are still being treated.