More than 1 billion 600 million doses of Covid-19 vaccine were made worldwide
According to the "Ourworldindata.org" website, where Covid-19 vaccine data were compiled, China was the country with the most vaccines in the world with 466 million 700 thousand doses, the USA with 281 million 600 thousand, India with 187 million 890 thousand, England with 59 million 180 thousand Brazil with 56 million 540 thousand, Germany with 44 million 390 thousand, France with 31 million 540 thousand, Italy with 29 million 970 thousand, Turkey with 27 million 730 thousand, Russia with 25 million 470 thousand, Mexico with 24 million 990 thousand It was followed by Indonesia with 430 thousand million and Spain with 23 million 960 thousand.
While Seychelles was the country where the highest dose of vaccine was administered per 100 people compared to the population, the number of doses applied per 100 people was 134.39 in the country where the number of doses applied exceeded the population of the country.
San Marino with 122.90, Israel with 121.91 dose, UAE with 120.76, Malta with 102.76, Bahrain with 90.81, Chile with 90.35, England with 87.17, 84.35. The Maldives were followed by the USA with 84.20, Hungary with 80.59, Mongolia with 77.98, Qatar with 77.53, Monaco with 73.04 and Uruguay with 72.91.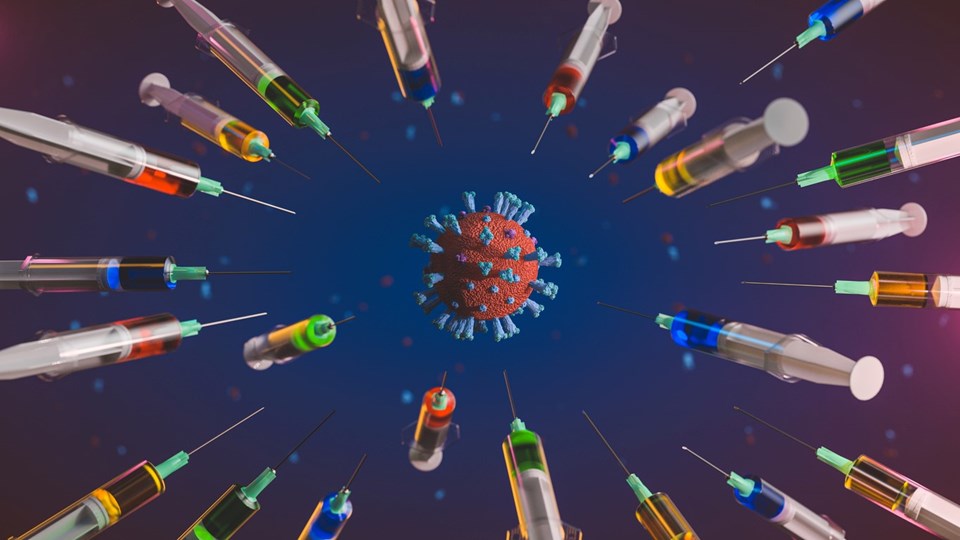 TURKEY IS THE 9TH COUNTRY WITH THE HIGHEST VACCINATION
According to the data of the Ministry of Health, 27 million 730 thousand 841 doses of Covid-19 vaccine have been made in Turkey so far.
While Turkey ranks 9th in the world in terms of the total number of vaccines, the number of vaccines per 100 people was 32.85. The first dose of vaccine was administered to 15 million 861 thousand 484 people and the second dose of vaccines to 11 million 869 thousand 357 people.
Covid-19 vaccines, which have been allowed to be used or used urgently, are administered in two doses and intermittently, except one. Therefore, the number of doses administered does not mean that the same number of individuals have been vaccinated.
According to the "Worldometers" website, where Covid-19 data was compiled, the number of cases worldwide reached 166 million 554 thousand, while more than 3 million 459 thousand people died due to the virus.
WANTED TO BREAK A BABY FROM THE HOSPITAL