Merkel's statement on Turkey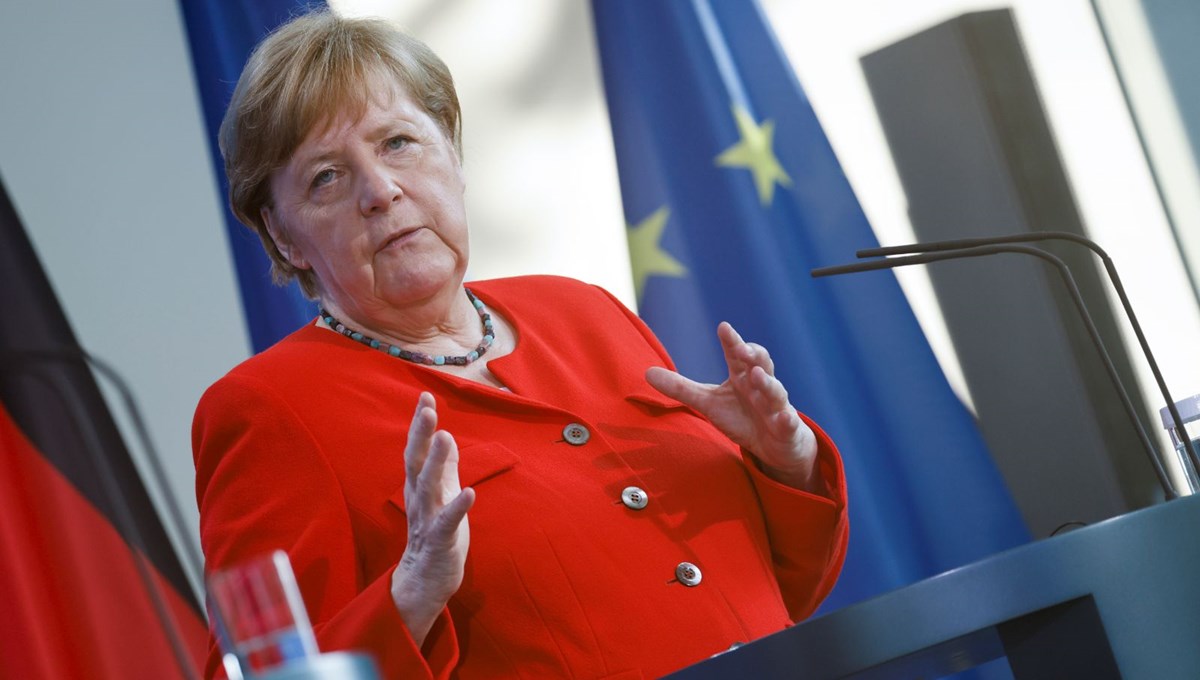 German Chancellor Angela Merkel said that the European Union and Turkey are dependent on each other to shape certain issues together.
Merkel, at the press conference held before her meeting with French President Emmanuel Macron in Berlin, stated that they wanted to coordinate with Macron on the issues to be discussed at the EU Leaders' Summit to be held on 24-25 June.
Pointing out that relations with Russia and Turkey on foreign policy issues will also be discussed at the summit, Merkel reminded that both Macron and himself met with Turkish President Recep Tayyip Erdogan within the scope of the NATO Summit.
Expressing that they know they are facing great difficulties and that they have differences of opinion, Merkel said, "On the other hand, if we want to shape certain issues together, we are dependent on each other." made its assessment.
Among these issues, Chancellor Merkel cited issues related to the future of Syria and Libya, as well as the problem of migration.
Reminding that relations with Russia were also discussed at the G7 Summit, Merkel said, "Russia is a big test for us. Russia is also the EU's largest continental neighbor. We all need to identify that we are exposed to hybrid attacks. On the other hand, if we want security and stability in the EU "We have to be concerned with continuing to negotiate with Russia. No matter how difficult it is." he said.
Recalling that US President Joe Biden met with Russian President Vladimir Putin, Merkel stated that it was right for the European side to do this as well.
French President Macron said he agreed with Merkel's statements about Turkey and Russia.
Expressing that they will discuss the conditions determined in March regarding relations with Turkey, Macron stated that they will discuss the interests of Greece and the Greek Cypriot Administration, especially the strategic positions regarding the Eastern Mediterranean, Syria, Libya and the Caucasus region.
Macron noted that the EU should find a common line against Russia.
During the meeting, the two leaders will also discuss the fight against the new type of coronavirus (Kovid-19), EU issues and bilateral relations.