Mauna Loa, the largest volcano in the world, awakens
The world's largest volcano has begun to wake up from its long slumber.
Geological activities are observed in Mauna Loa, located in the Hawaiian Islands region. Mauno Loa is located on the large island in Hawaii. The volcano is one of five volcanoes in the region.
Mauno Loa, also neighboring Kilauea, the world's most active volcano, makes up a significant portion of the solid mass in Hawaii.
Kilauea has been regularly spraying lava for decades. In some periods, the volcano erupts that will affect the life in the surrounding area.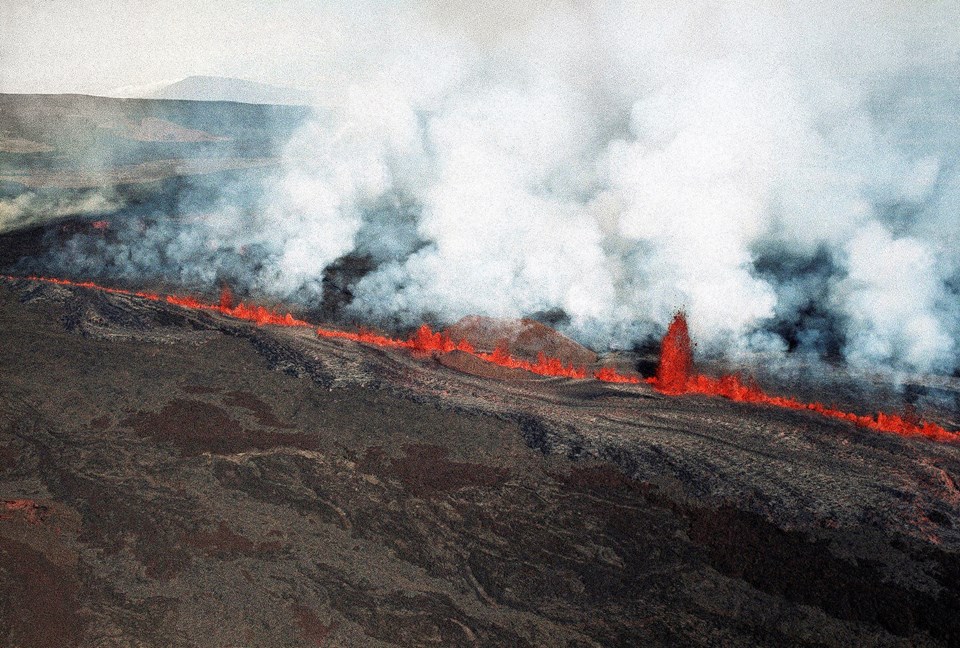 This mobility in Kilauea is gradually passing to Mauna Loa. More than 200 minor earthquakes were observed below Mauno Loa last week.
Scientists say this marks the filling of the volcano. However, the explosion is not expected to occur anytime soon, as it is a large volcano like Mauna Loa.
Mauno Loa, the largest volcano in the world, was last erupted with lava in 1984. The lava coming out of the giant chimney reached the other side of the island.
The University of Hawaii has issued an emergency warning after observed movements. Citizens in the region were advised to be ready for evacuation.