Mass grave found in Afrin | NTV
In Afrin, Syria, the bodies of 35 people who were executed in the region controlled by YPG/PKK terrorists before Operation Olive Branch were found.
In the Afrin region of Syria, which is under the control of the Turkish Armed Forces (TSK), excavation work was started in the vacant land in the Yeni Afrin Neighborhood, upon a notification made to the local security forces.
During the excavation carried out with construction equipment, many bodies were found in sacks buried at a depth of 15-20 meters.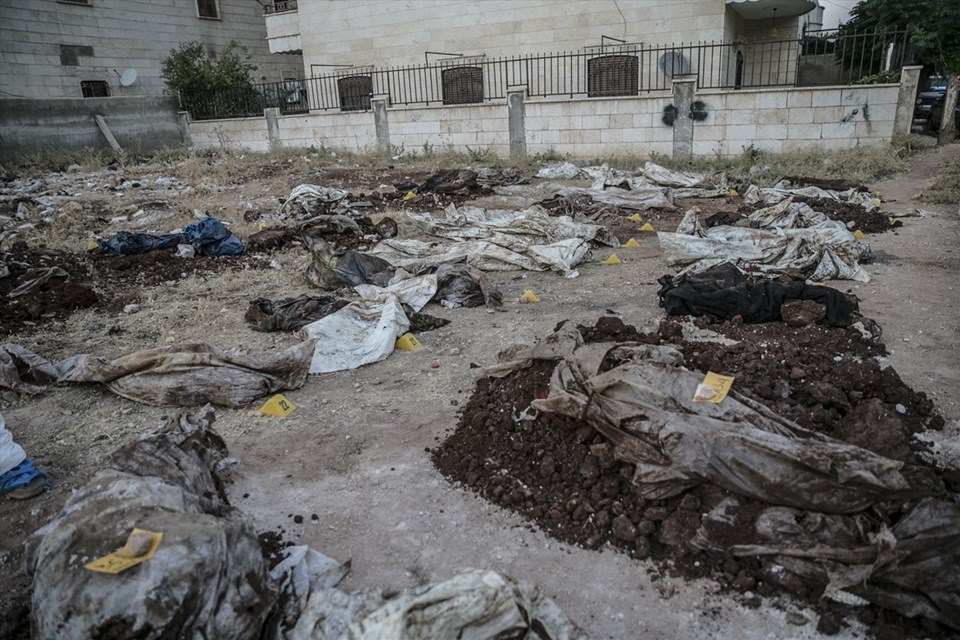 The security forces, who found 35 bodies in the sacks in the census, determined the bodies were found by the terrorist organization YPG/YPG shortly before Operation Olive Branch, which was launched by the Turkish Armed Forces in January 2018 to neutralize terrorist targets in Afrin and brought the region under control in about two months. He determined that it belonged to people who were executed in the region under the control of the PKK and whose identity has not yet been determined.
The excavation work in the area, which was suspended due to the dark, will continue tomorrow.
At that time, the YPG/PKK was forcing anyone holding a gun to join its ranks in the areas it controlled, and executing those who opposed it.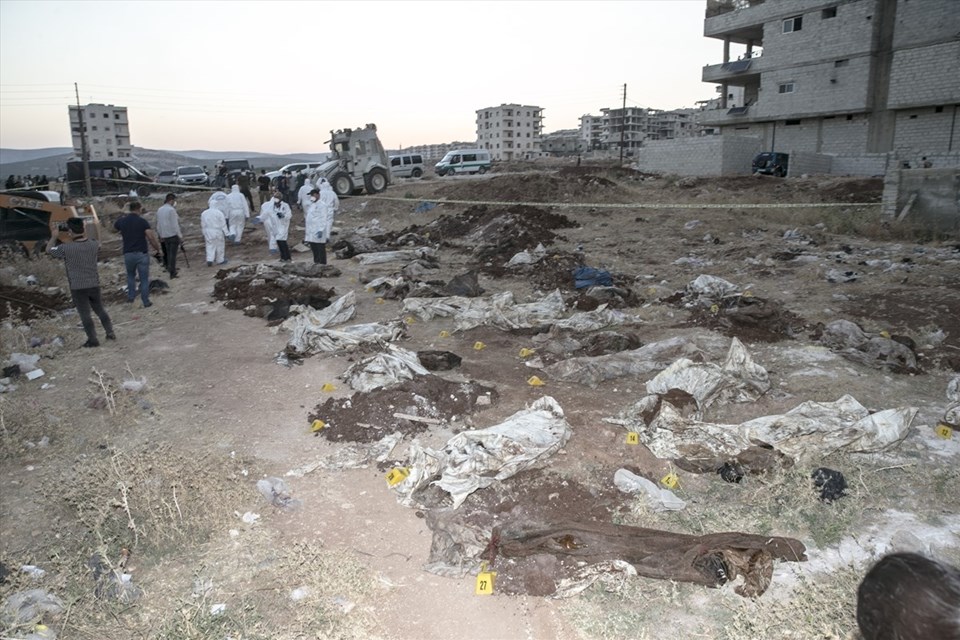 MSB: NUMBER INCREASES
The Ministry of National Defense (MSB) reported that there may be an increase in the number of bodies in the mass grave in Afrin, where 35 bodies were found.
In the statement made on the Twitter account of the MSB, it was stated that the terrorist organization PKK/YPG "a blood-curdling war crime" has come to light.
In the statement reminding that in January 2018, PKK/YPG terrorists buried a mass corpse in an empty land in the central neighborhood of Afrin, the following was reminded of the excavation work in the land in question:
"During the excavation carried out under the supervision of the prosecutor, 35 bodies were found in sacks. It is considered that there may be an increase in the number of bodies as the excavation work continues in the region."