Mask requirement lifted in closed areas in the Netherlands
As part of the relaxation of corona virus restrictions in the Netherlands, the mask requirement in closed areas has been removed.
With the decision taken, the limit on the number of guests that can be taken into the houses and the number of gatherings outside has been lifted.
Masks will continue to be worn in public transportation vehicles, airports, planes and secondary schools where social distance cannot be maintained.
Cafes, restaurants and restaurants will be able to apply their opening and closing hours before Covid-19, provided that they comply with the distance and hygiene rules.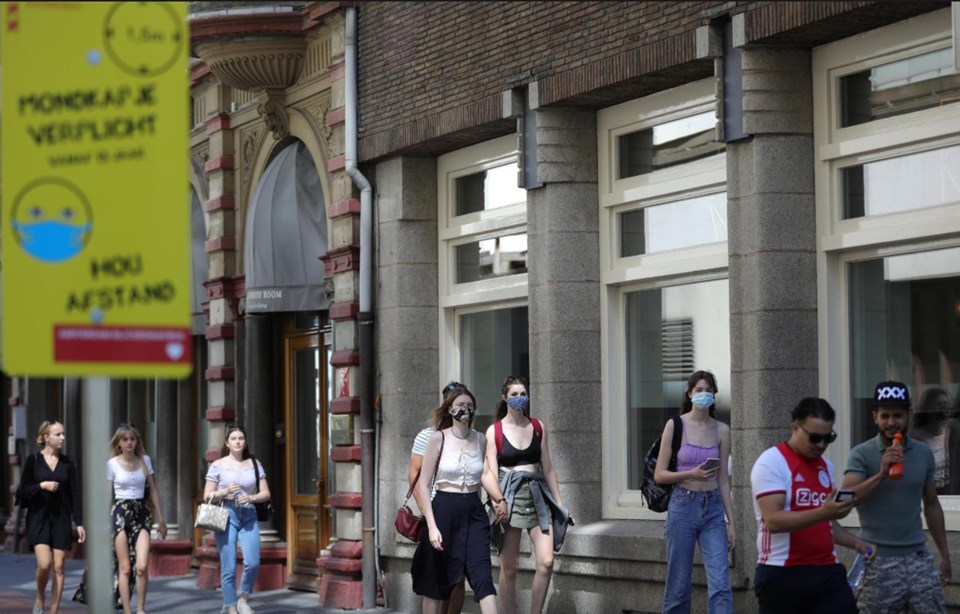 REQUIRED TO WORK FROM HOME HAS BEEN REMOVED
The obligation to work from home has been partially lifted. Offices can be used at half of the working hours, provided that the distance and hygiene rules are followed.
In addition to the entertainment industry's return to normal working hours, discotheques and nightclubs where social distance cannot be maintained will be open to those who present a negative test result, those who have had the disease in the last 6 months or have had their vaccinations.
AUDIENCE CAN BE TAKEN TO AMATEUR SPORTS COMPETITIONS
While the closing time restriction of places that sell alcohol will come to an end, spectators will be taken to amateur sports competitions.
Cinema, theatre, conference, event and wedding halls will be able to use their full capacity provided that distance and hygiene rules are followed.