Loss of life in protests in South Africa rises to 72
In South Africa, the balance sheet is increasing in the protests that started after former President Jacob Zuma was sentenced to 15 months in prison. The protests, which spread from Kwazu Natal province to Gauteng province, which includes Johannesburg, continue on its 5th day. In the statement made by the police, it was stated that the number of people who lost their lives in the protests that continued for 5 days increased to 72. "The total number of people who lost their lives since the start of the protests has risen to 72," the statement said.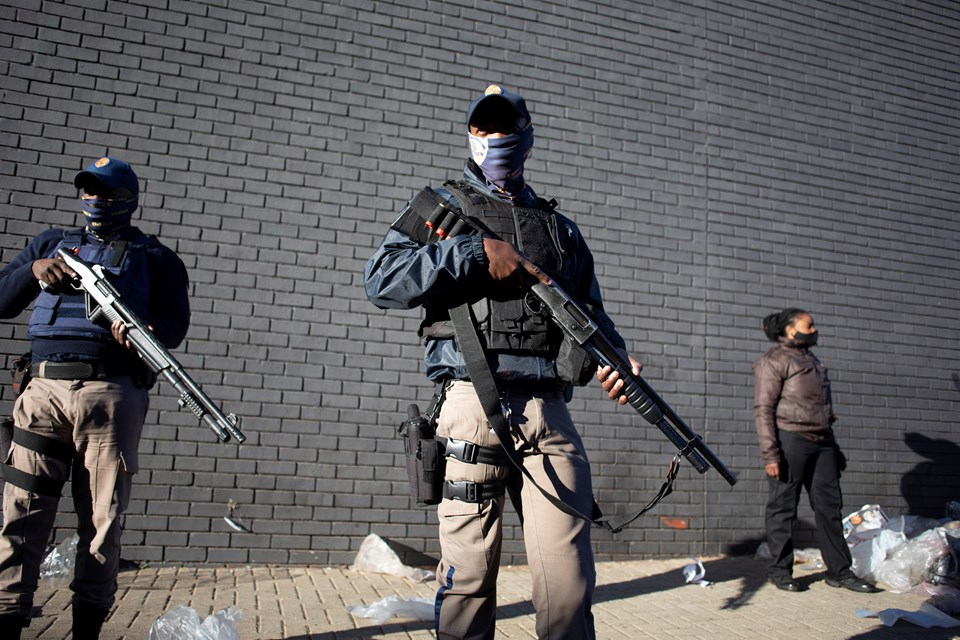 LOOT CONTINUES
With the outbreak of the protests, hundreds of looters stormed warehouses and shopping centers in the city of Durban, one of the busiest shipping terminals on the African continent and an important import-export center. The looters completely emptied the shelves and loaded materials such as electronics and clothes into their vehicles. Some looters fled the scene, carrying their belongings on their backs.
THE ARMY HAS TURNED TO THE STREET
The army took to the streets after the police forces were insufficient in the face of protests and looting. 2,500 soldiers were deployed to support the police in areas where violence was intense. Despite the harsh interventions of the police and the military, it was seen that the looting could not be prevented.
Jacob Zuma, who was the president of South Africa from 2009 to 2018, was sentenced to 15 months in prison on June 29 for refusing to cooperate with the investigation into corruption and contempt of court. The Constitutional Court, which evaluated Zuma's application for the annulment of his sentence yesterday, decided that the case should be heard at a later date.