Letters written by the ex-president of the USA to his girlfriend were sold for 88 thousand dollars
Handwritten letters written personally by the assassinated president of the USA, John F. Kennedy, to his Swedish girlfriend Gunilla von Post, found buyers for 88,000 dollars at the auction in Boston, USA. Kennedy describes the time they spent together with the words "A bright memory of my life" in letters to von Post, whom he met weeks before his 1953 wedding.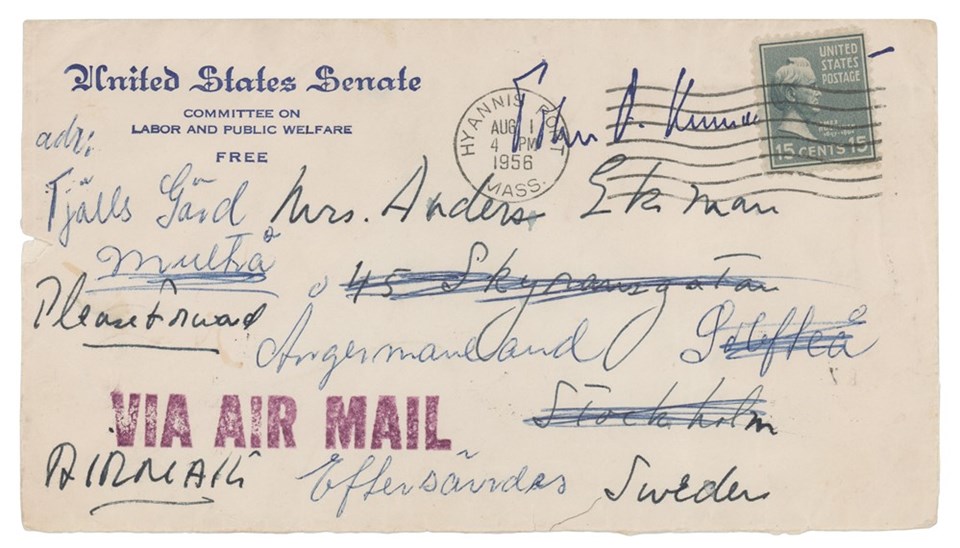 'COME IF YOU ARE NOT MARRIED'
It was stated that the letters in the collection of von Post, who passed away in 2011, were written between 1955 and 1956 and that Kennedy was still a senator. The letters written on the letterhead of the US Senate contain reflections of the couple's romantic trip to Sweden and the news that von Post will be married. In the Kennedy letter against the news of Von Post's marriage, it appears that "I have to say I'm sorry when I find out, finally, you are not coming to the USA and you are marrying a farmer." Kennedy says, "If you don't get married (to the US) come because I want to see you. I had a great time with you last summer. A bright memory of my life…. You are wonderful and I miss you ".
THE MOMENT OF THE MEDIA BUILDING IN GAZA