Left-wing candidate Castillo wins Peru's presidential election
It was reported that Pedro Castillo, the candidate of the left party, won the presidential election held on June 6 in Peru.
According to the latest data released by the Office of the National Election Processes (ONPE), in the second round of the election, where the 2 candidates who received the most votes in the 1st round on April 11 competed, the left-wing candidate of the Free Peru Party, Castillo, received 8 million 804 thousand 439 votes and received 50.19 percent. came first in the election.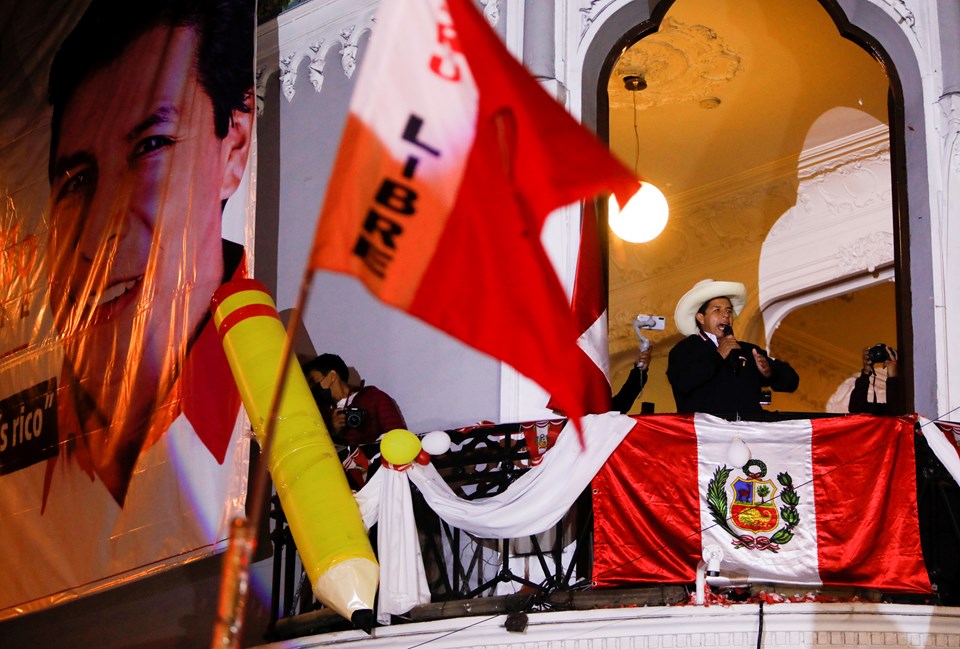 According to the uncertain results in Peru, where 100 percent of the votes were counted, the right-wing Popular Power Party candidate Keiko Fujimori is in second place with 8 million 735 thousand 472 votes, with 49.80 percent.
In the first results announced by ONPE, Fujimori took the first place with 52.46 percent of the votes, while Castillo managed to get ahead of his opponent, albeit by a small margin, with the inclusion of ballot boxes opened in rural areas into the system.
While it is not yet clear when the official results will be announced in the country where the vote count was completed, Castillo supporters started the celebrations by declaring victory.
On the other hand, Fujimori announced that they would object to approximately 200 thousand votes in 86 ballot boxes, arguing that there was fraud in the elections.
In a statement made during the day, Castillo emphasized that they would wait for the official results to be announced calmly and peacefully, and called on his supporters not to come to provocation.
In the country's presidential first round election held on April 11, the left-wing candidate Castillo completed the race in first place with 19.83 percent of the vote, while the right-wing candidate Fujimori took the second place with 13.37 percent.
The candidate who wins the election will take over the new government on July 28, the 200th anniversary of Peru's independence, and will serve for the 2021-2026 terms.