LAST MINUTE NEWS .. NASA: Data reached the world, flight was successful
last minute "data-mce-href =" https://www.ntv.com.tr/son-dakika "> Breaking news!
The US Aerospace Agency (NASA) was planning to fly a miniature helicopter on Mars last week as part of its Perseverance mission.
In the trial, which was delayed due to technical problems, it was announced that the small helicopter Ingenuity was flown today.
The US Aviation and Space Agency (NASA) announced that the helicopter flown on Mars successfully performed its flight.
The miniature helicopter Ingenuity, which was sent to Mars by the American Aeronautics and Space Administration as part of its Perseverance mission in February, successfully performed its first flight today.
It was stated that the data obtained about the flight reached the world approximately 3 and a half hours later. In a statement from NASA, it was announced that the helicopter rose about 3 meters and returned after staying in the air for less than a minute.
Ingenuity landed on Mars on February 18 in NASA's Perseverance probe. While the helicopter, which was attached to Perseverance, was planned to make its first flight on April 11, it was decided to delay the flight due to the problem.
It was previously reported that the helicopter called Ingenuity, which weighed 1.8 kilograms, would be raised to a height of 3 meters and flown for 30 seconds.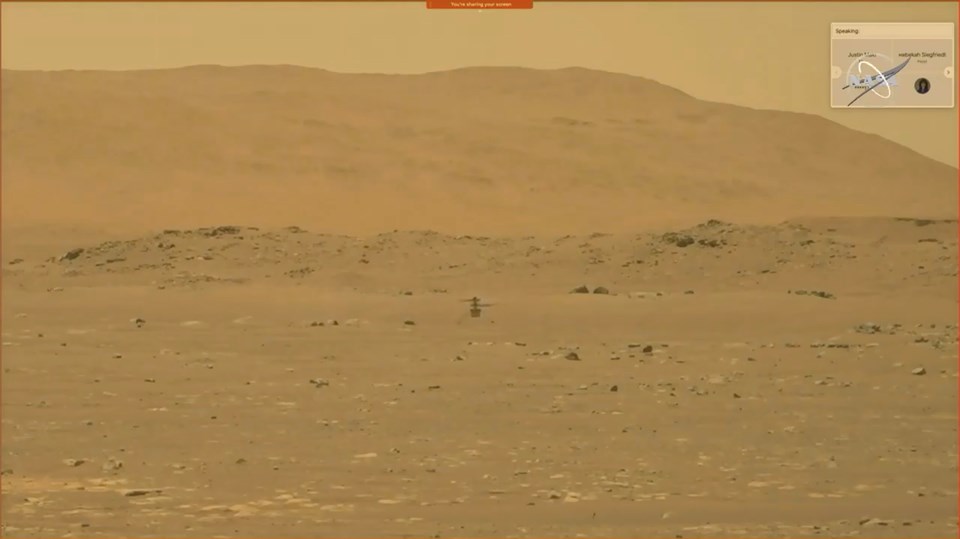 'NOW WE CAN SAY THAT A HELICOPTER FLIGHT ON ANOTHER PLANET'
"We can now say that people are flying a helicopter on another planet," MiMi Aung, the post-flight project manager, told his team.
According to Turkey Flight time is approximately 3 hours after the flight over the 10.30 realized that a successful realization of the trial data was announced through NASA is expected to reach.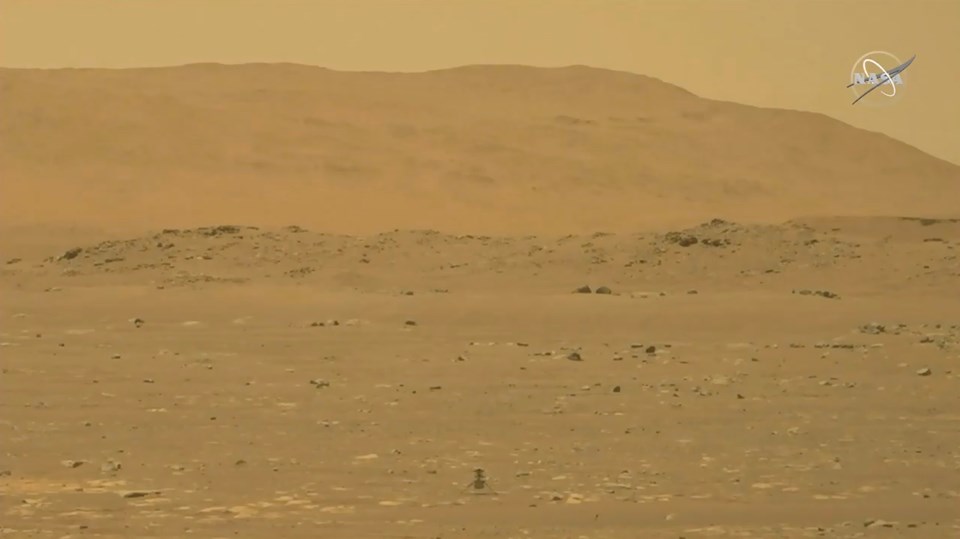 The test flight reportedly took place 173 million miles from Earth on the floor of a vast Mars basin called Jezero Crater. "The moment our team has been waiting is almost here," said Ingenuity project manager MiMi Aung.
If the test is successful, the Ingenuity helicopter will be reported to fly several more times and for longer periods in the coming weeks, while it was stated that the batteries need to be rested for four to five days between each flight to recharge the batteries that operate the helicopter.
HERE UNDERSTAND THE DATE OF THE FLIGHT …
'WE WILL FLY ON ANOTHER PLANET, THIS IS INSANE'
Farah Alibay, a systems engineer at Nasa's Jet Propulsion Laboratory (JPL), said, "It definitely feels like crazy," "We've been flying over the Earth for more than 100 years and we are here now. Yes, we will go to another planet and fly. This is madness. But that's the beauty of exploring. This is the beauty of engineering ".
It was stated that the miniature Ingenuity helicopter, which reached the Marsa surface on February 18, was operating with dual propellers and solar energy, while it was stated that it did not suffer any damage on Mars at minus 90 degrees.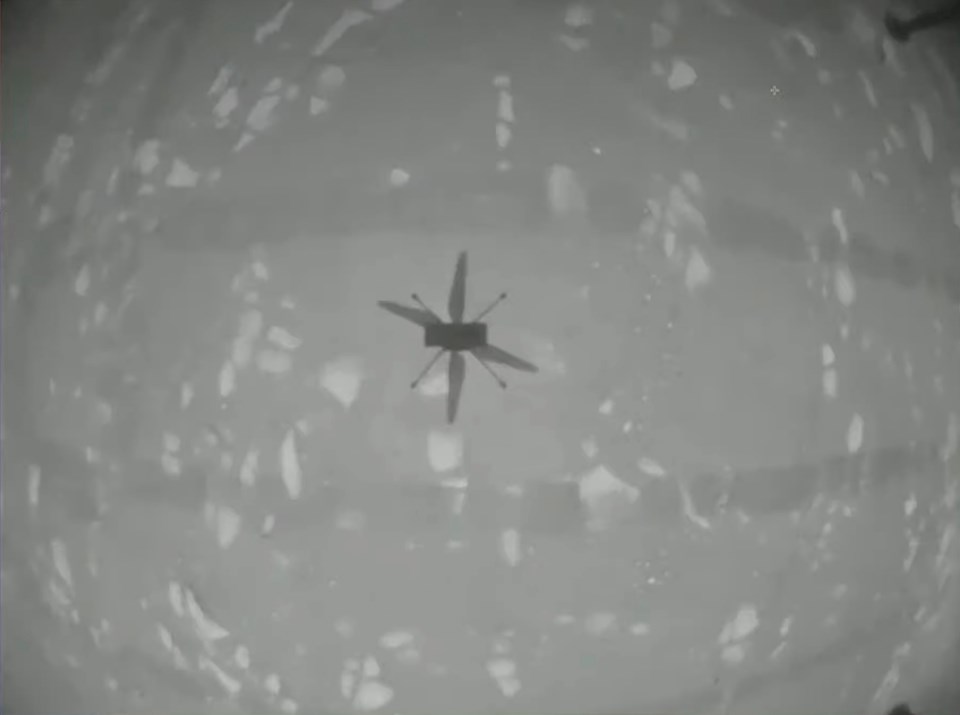 THE NASA TEAM HAS GREAT HAPPINESS
Details of the actual flight at 10:30 hours with Turkey, the US Aeronautics and Space Agency (NASA) and reaching, there was great happiness.