Jesus Santrich, symbol name of the Revolutionary Armed Forces of Colombia (FARC), killed in Venezuela
According to the Colombian press, 53-year-old Santrich, whose real name was Seuxis Paucias Hernandez Solarte, died in an ambush organized by the Colombian army's commandos on May 17.
On the other hand, the FARC issued a statement confirming that Santrich was killed in an ambush between El Chalet on the Venezuela-Colombian border and the village of Los Laureles.
Emphasizing that Santrich was attacked with long-barreled guns and grenades while traveling in a truck, the FARC claimed that the murder of its former commanders was carried out on the orders of Colombian President Ivan Duque.
The FARC, expressing its condolences to Santrich's family, reacted to former President Alvaro Uribe and Duque and called on those who have recently made anti-government protests to deepen the demonstrations.
The Colombian and Venezuelan governments have so far not made any statements regarding the killing of the former FARC member.
Colombia's Defense Minister Diego Molano made a statement on his Twitter account today, stating that Santrich may have been killed in the clashes that took place yesterday in Venezuela, "The confirmed intelligence information shows that Santrich and other criminals were killed, if this incident is confirmed, it would be proved that drug criminals took refuge in Venezuela." he used the expressions.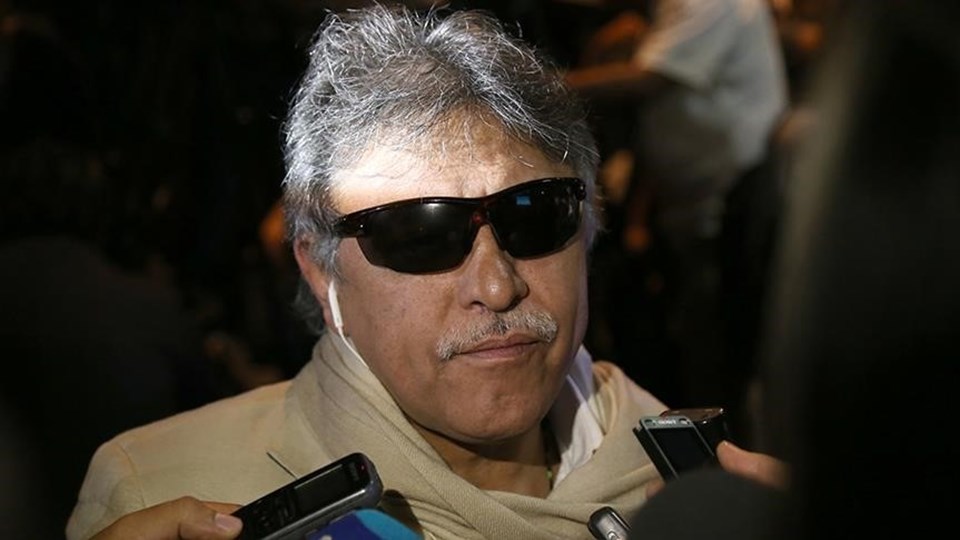 CAPTURE DECISION HAS BEEN MADE ABOUT THE SANTRIC
Santrich had briefly entered the congress when the FARC became a political party and was subsequently arrested and released. In a case where he was tried on drug trafficking charges, Santrich was arrested again on 10 July 2019 because he did not go to court.
Santrich, who remained in prison for a year for drug trafficking and was detained when he was released, then released by the decision of the Supreme Court of Justice and was sworn in and lost his leave after taking an oath in the Colombian House of Representatives.
Thereupon, the Supreme Court of Justice issued an arrest warrant against Santrich and applied to Interpol to issue a red notice.
Santrich, one of the former commanders of the FARC, who signed a peace agreement with the government in Colombia in November 2016, called for a return to the armed struggle on August 29, 2019.