Japan's decision to extend the state of emergency against Covid-19, months before Tokyo Olympics
In Japan, Economy Minister Yasutoshi Nishimura acknowledged that the measures introduced at the end of last month and expiring on May 11 cannot control a dramatic increase in infections.
Drawing attention to the increase in cases in Osaka, Nishimura said, "Bed capacity in Osaka is very critical. We expect this rate to worsen in the next two weeks in Tokyo. More contagious variants are spreading in the capital," he said.
JAPANES DO NOT WANT TO STAY AT HOME
However, the public has been advised to avoid unnecessary trips, but pedestrian traffic analysis shows that many people do not want to stay at home.
On the other hand, Japan has reported 620 thousand cases and 10 thousand 600 deaths since the beginning of the pandemic. It was stated that the decline in the cases seen in Tokyo in recent days was attributed to the fact that there were much less tests than normal during the Golden Week holidays, which ended on Wednesday.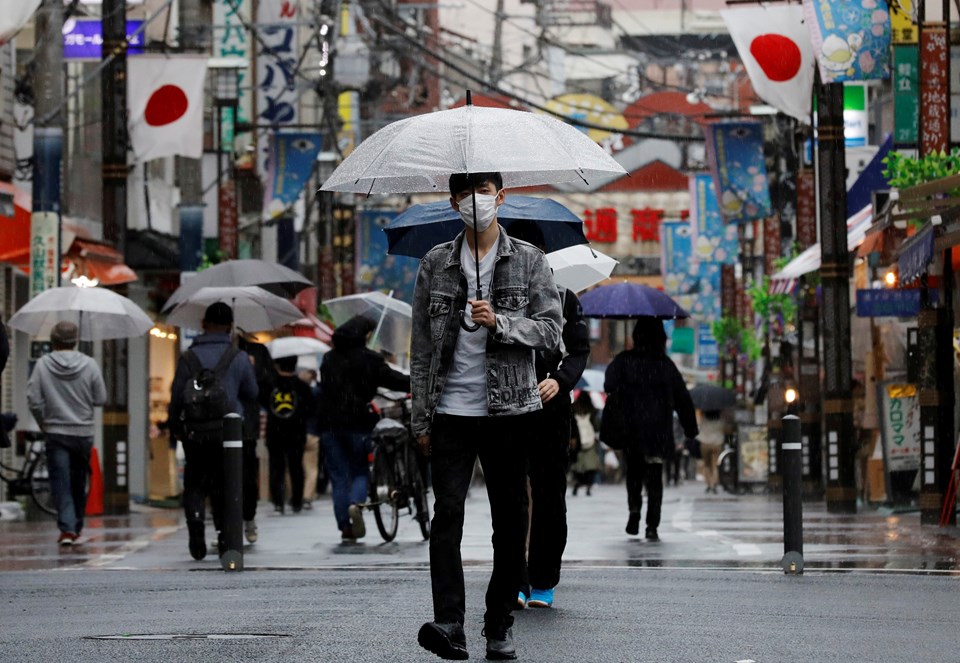 "Based on the results of various analyzes, I think we need an extension of the state of emergency," Tokyo Governor Yuriko Koike said.
OSAKA IS IN A VERY CRITICAL SITUATION
At the beginning of his meeting with medical experts, Minister Nishimura said that in Osaka, currently the epicenter of Japan's fourth wave of Covid-19, hospital beds for patients with severe symptoms are running out and the city is in a "highly dangerous situation." According to reports, a large number of people in the province died at home while awaiting treatment. The provinces of Aichi and Fukuoka, as well as Hokkaido and the other two regions will be added to the list of areas under the strictest measures, under a "semi" state of emergency.
On the other hand, the latest attempt to reduce the number of cases in the country came a day after Pfizer / BioNTech announced an agreement with the International Olympic Committee (IOC) to vaccinate athletes who attended the Tokyo games this summer and were not vaccinated in their country. The announcement sparked criticism on social media, on the other hand, news that members of the host country's Olympic team would also be offered a dose.
An online petition asking for games to be canceled collected nearly 200,000 signatures within a few days.
APPROXIMATELY 2 PERCENT OF THE POPULATION GOT VACCINATED
On the other hand, Japan started vaccination in mid-February, but has not yet finished vaccinating healthcare professionals. Vaccination has just begun to be administered to people aged 65 and over. So far, about 2 percent of the population has had at least one dose of Pfizer / BioNTech vaccine.
USA AND CHINA WILL WORK TOGETHER IN THE CHIP CRISIS
Download the NTV application, stay up to date