Israeli pilot's admission that "we hit multi-storey buildings because we couldn't stop the rockets coming from Gaza"
Israel's Channel 12 television interviewed Israeli pilots who bombed 9 multi-storey buildings in the Gaza Strip, including offices of media organizations.
In the interview, where only the initials of the pilots were given, the Israeli pilot "D" stated that the bombardment of himself and his fellow pilots should not be taken lightly, and that they fired on Gaza with tons of ammunition.
The Israeli pilot used the following expressions while talking about the feelings shared by his friends:
"Bombing the multi-storey buildings in Gaza was a way of breathing and relaxing in the face of our disappointment in this direction, with the success of Palestinian resistance groups constantly kicking us."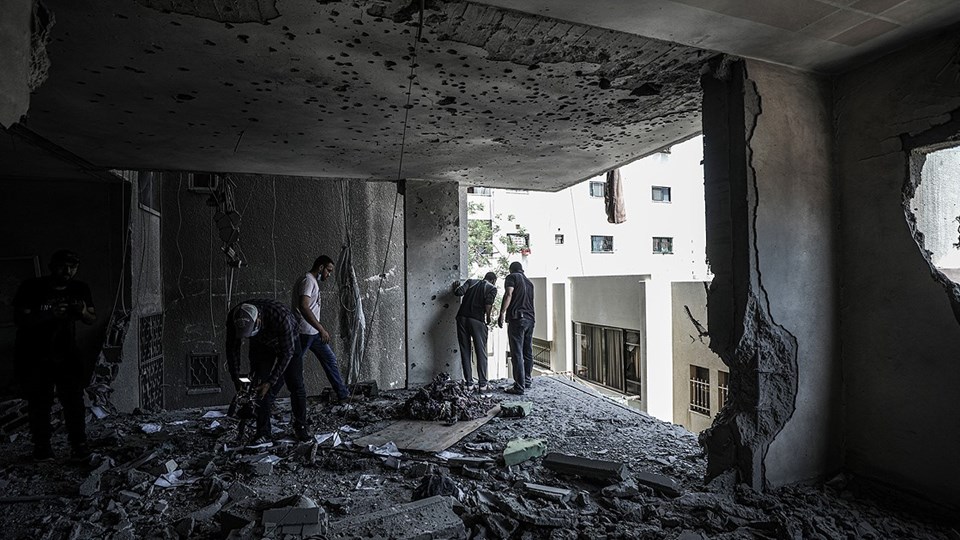 The Israeli pilot "D", who admitted that they could not touch the leaders of the Palestinian resistance groups, said, "We failed to prevent the rocket fire from Gaza, we could not touch the leaders of terrorist organizations, so we shot multi-storey buildings." said.
Experts noted that Israel's Iron Dome air defense system was able to withstand only 25 percent of Palestinian insurgents' missiles, a separate failure to the Israeli household.
Israeli warplanes bombed 9 high-rise buildings, including the high-rise building called "Jala", where the offices of the American news agency Associated Press (AP) and the Qatar-based television channel Al Jazeera, were bombed during the 11-day bombing of the Gaza Strip. had one.
The Ministry of Housing and Public Works in Gaza announced that the number of houses completely destroyed in Israel's attacks on the Gaza Strip reached 1800, while 16 thousand 800 houses were partially damaged.
In the attacks carried out by the Israeli army on the Gaza Strip, 248 Palestinians, including 66 children and 39 women, died.
FINAL NIGHT AT EUROVISION