Indian couple holds a wedding in the air 'to escape Covid restrictions'
It was reported that a couple in India chartered a plane to escape corona virus restrictions and organized an air wedding with more than 160 guests.
In the news that appeared with video footage published on social media, it was stated that the couple hired a plane from a company to organize a wedding, and it was announced that the Indian aviation authority started an investigation.
It was stated that the incident in Tamil Nadu state was due to the 50-person limit imposed on weddings recently.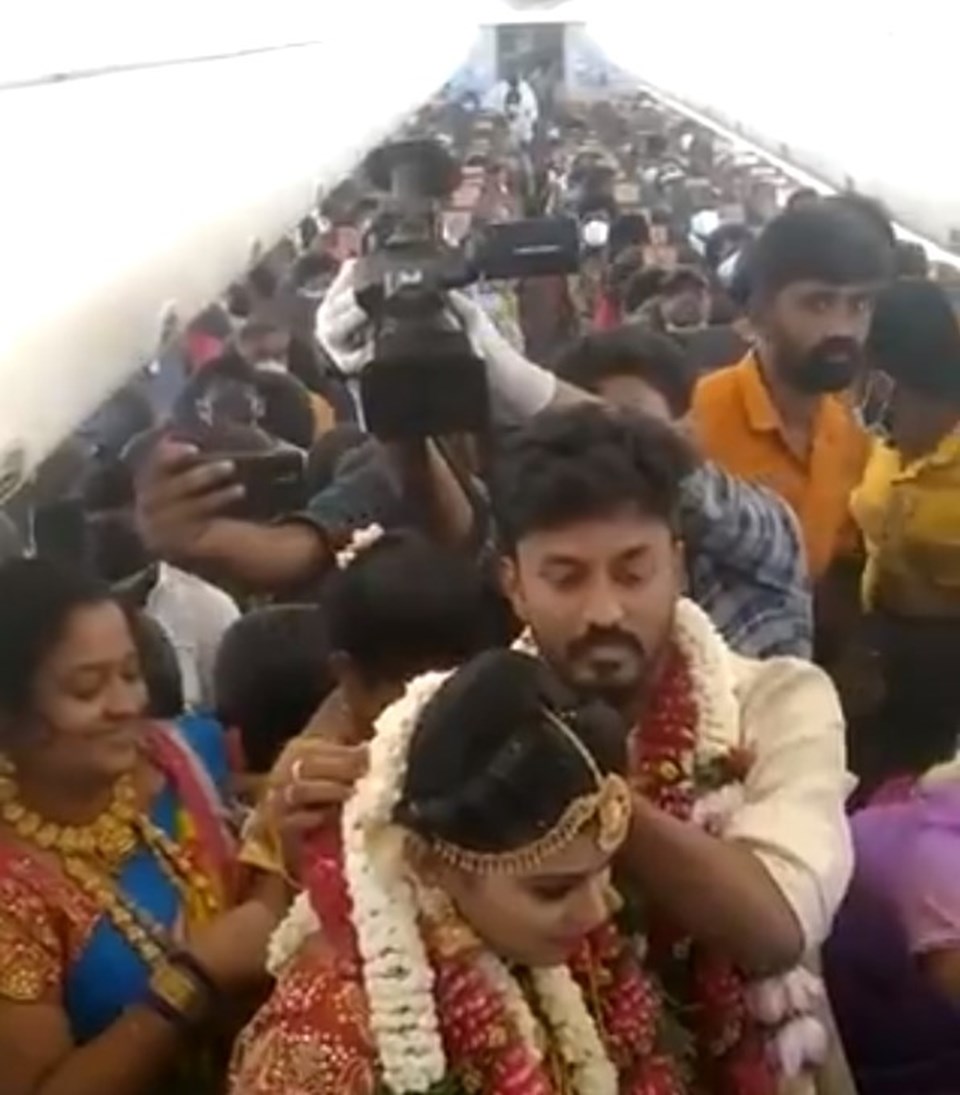 STAFF REMOVED
An official from the Indian Civil Aviation General Directorate (SHGM) told the Times of India newspaper that the company personnel on the flight were dismissed.
The company spokesperson said in a statement that they received new bookings and even the Boeing 737 was booked by a travel agent from Madurai to Bangalore after the wedding.
In addition, the company spokesperson said that people were clearly informed to comply with the Covid rules and that no activity was allowed on the plane.
COVID-19 AFFECTED INDIA DEEPLY
According to official figures, more than 300 thousand people died in India due to the corona virus, while experts state that the loss of life may be higher.
It is underlined that while the hospitals and crematoriums in the country have been having a hard time in recent weeks, the patients in the country suffer from oxygen shortage.