in England "removing all restrictions" decision may be delayed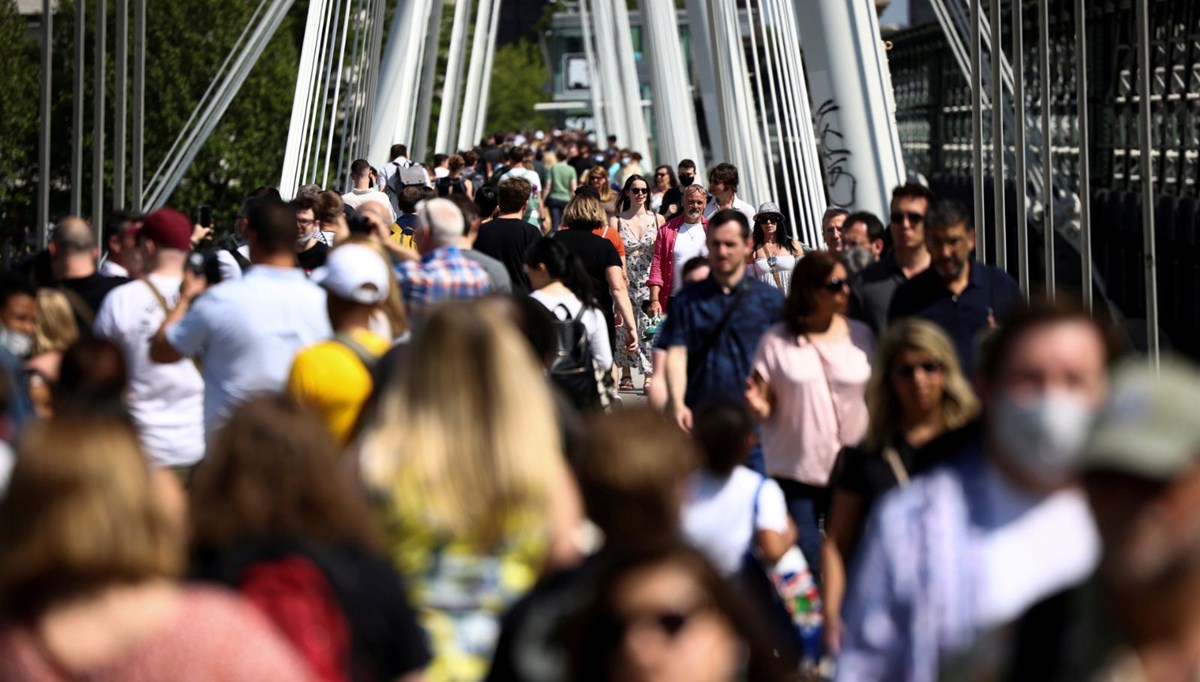 The recent increase in new types of Corona virus (Covid-19) cases in the UK may lead to the postponement of the relaxation plan, which is planned to be implemented on June 21 and aims to remove all Covid-19 restrictions.
Public health officials in the country warned that the lifting of the last Covid-19 restrictions on June 21 should be delayed to "stop the regression".
The authorities evaluated that the complete removal of the measures may pose an increased risk of hospital admissions.
With 8 thousand 125 cases seen in the last 24 hours in the country, the highest figure has been reached since February 26.
In the latest research published by the Public Health Agency of England (PHE), it was reported that the "Delta" variant of Covid-19, first seen in India, is 60 percent more contagious than the "Alpha" variant, known as the UK variant, and is more resistant to the vaccine.
Delta variant accounts for more than 90 percent of new Covid-19 cases in the country.
The government aims to complete vaccination of adults aged 50 and over in the country by June 21.
FOUR STAGE ROADMAP
British Prime Minister Boris Johnson announced on February 22 that the national quarantine, which started to be implemented on January 5 due to the Covid-19 epidemic, will be lifted within a 4-stage plan from March 8 to June 21, taking into account the number of cases and vaccinations.
On March 8, when the first phase was implemented, the British were allowed to socialize in the open air, limited to 6 people.
On April 12, when the second phase began to be implemented, shops, barbershops and gyms were re-opened, and restaurants and bars were allowed to serve their customers in their open spaces.
With the third phase of the normalization that started in the country on May 17, cinemas, theaters and museums, including entertainment centers, were reopened.
In the fourth phase, which is planned to be implemented on June 21, it is planned to remove all restrictions within the scope of Covid-19 measures.