How did a student's lie plunge France into chaos?
A French schoolgirl admitted that she lied and spread false allegations about the teacher Samuel Paty, who fell victim to a hate murder last year.
In the country, on October 16, teacher Samuel Paty was murdered after he alleged that he showed insulting cartoons to his students in class.
ONLINE LINK CAMPAIGN
An unnamed 13-year-old female student stated that she told her father that Paty asked Muslim students to leave the classroom while showing the caricature during a lecture on freedom of expression and swearing. The girl's father filed a legal complaint against the teacher and started an online hate campaign regarding the incident. Then the teacher was killed with a knife by 18-year-old Abdullakh Anzorov. Anzorov was shot by the police after the incident.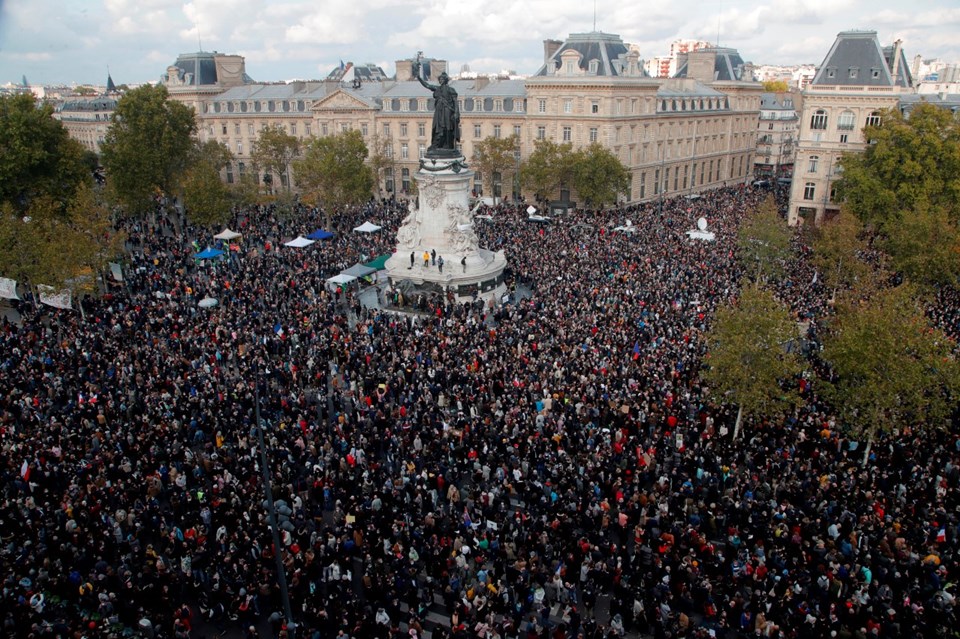 "I DID NOT GO TO SCHOOL THAT DAY"
However, now the same student admitted that he did not attend school that day and was not in class. Shortly after the murder, prosecutors announced that there was a "direct causal link" between the online incitement against Paty and his murder.
President Emmanuel Macron later presented the teacher's family the highest honor in the country, the Légion d'honneur.
Paty's murder, on the other hand, plunged the country into chaos, causing months of protests in France in the country.
"He felt in a spiral and lied because his classmates wanted him to be his spokesman," the boy's lawyer, Mbeko Tabula, told AFP news agency.
As part of the investigation launched into the incident, the female student is currently accused of libel, her father and an imam of complicity in murder.
POLICE VIOLENCE IN FRANCE