High schools in Greece turned to face-to-face education with 'do your own test'
Derya Özcan / NTV Athens
After a long time, high schools in Greece resumed face-to-face education today.
Students and teachers tested for COVID-19 using free tests provided by the government.
Government Spokesperson Aristotelia Peloni stated that 380 thousand tests were distributed and 250 thousand people returned to the system digitally about the test results. A total of 613 students and teachers reported that the Covid-19 tests were positive, although they did not have any symptoms.
In Greece, the government aims to revitalize education and the economy by giving the public a free COVID19 test kit that they can apply at home once a week. All students, teachers and staff who will participate in the face-to-face training must take these tests.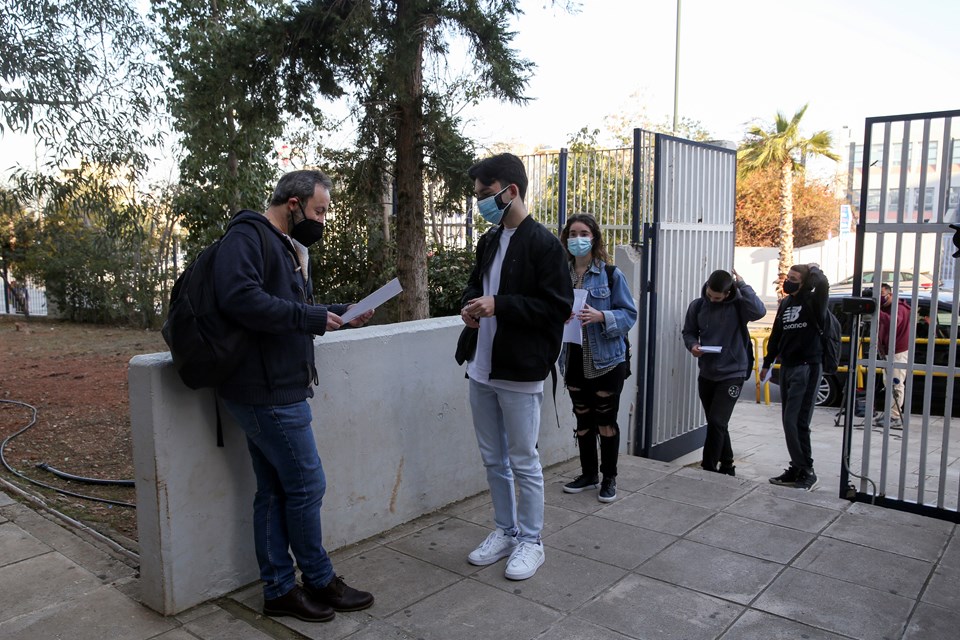 A similar application is planned with free test distribution to make it possible to work in private sector and public institutions. With this practice, a "normalization" is foreseen in the private sector, especially in public institutions and retail stores, restaurants offering take-away services, transportation and transportation sector. This week, it is aimed to distribute a total of 900 thousand free tests.
In the country with a population of nearly 11 million, 2,160,000 doses of vaccine have been administered so far. The government announced that vaccination over the age of 40 could begin in June if the vaccination plan is not disrupted.
TOURISM TRIAL
On the other hand, Greece, which is planning to open to tourism in May, is doing a "tourism experiment" with small tourist groups coming from Germany and Holland. A group of 189 people between the ages of 18-70 is coming to the Netherlands from Rhodes on Monday evening. Tourists are asked to receive a PCR test 72 hours before their arrival in Greece, and a rapid test (rapid test) just before boarding. Tourists will be requested a PCR test three days before departure and a rapid test before boarding.
A similar application was made for tourists coming to Crete from Germany, and the detection of Covid-19 in a German tourist in the group caused concern on the island.