'High rent' protest in Berlin | NTV
In Berlin, the capital of Germany, thousands of people protested the high rent prices and the housing policy of the state government.
Various non-governmental organizations demonstrated in Potsdamer Square with the slogan "Against the rent craze – Enough is enough".
Thousands of demonstrators carried banners and signs that read, "Let's fight together against displacement and rent mania", "Residence is not an item, stop the rent spree", "Nationalize housing companies" and "Stop speculators".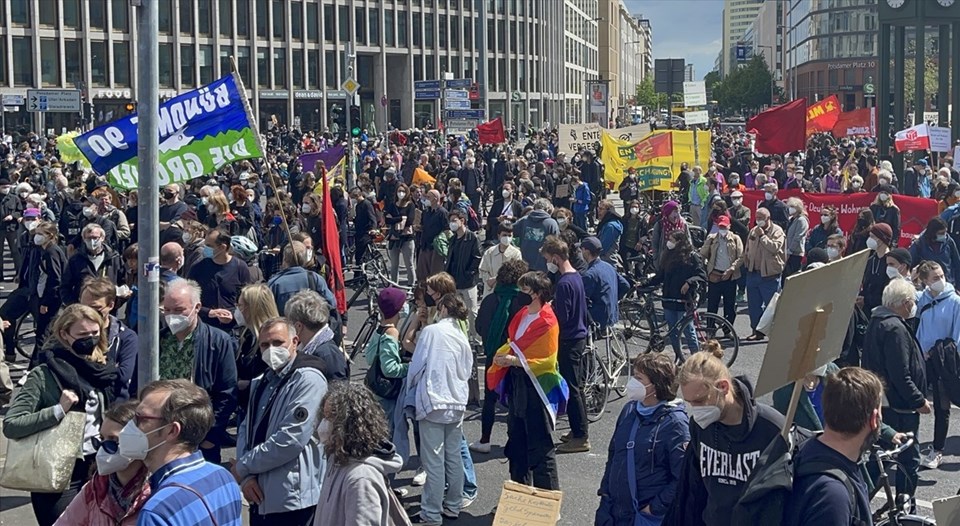 Demonstrators marched along Potsdamer and Martin-Luther streets to Nollendorf Square, accompanied by slogans.
In the speeches made at the demonstration, which was held under intense security measures, the housing policies of the state government were criticized, demanding to prevent the increase in rents and to provide housing for the low-income.
A protester, who did not want to be named, told Anadolu Agency (AA) that the developments in the housing market in the city are disastrous, "It cannot go on like this. There is no future worth living. Neighborhoods and living spaces are destroyed. People are being displaced. The people will be impoverished. This cannot be stopped. This must be stopped." said.