Heavy rain warnings in Japan: 245 thousand people will be evacuated
The Japan Meteorological Agency (JMA) has issued a warning of heavy rain, flooding and landslides for the coastal provinces in the south of the country.
The JMA has issued landslide warnings in the states of Kumamoto, Miyazaki, and Kagoshima. "Regional residents should be very vigilant against landslides and river floods," the warning said.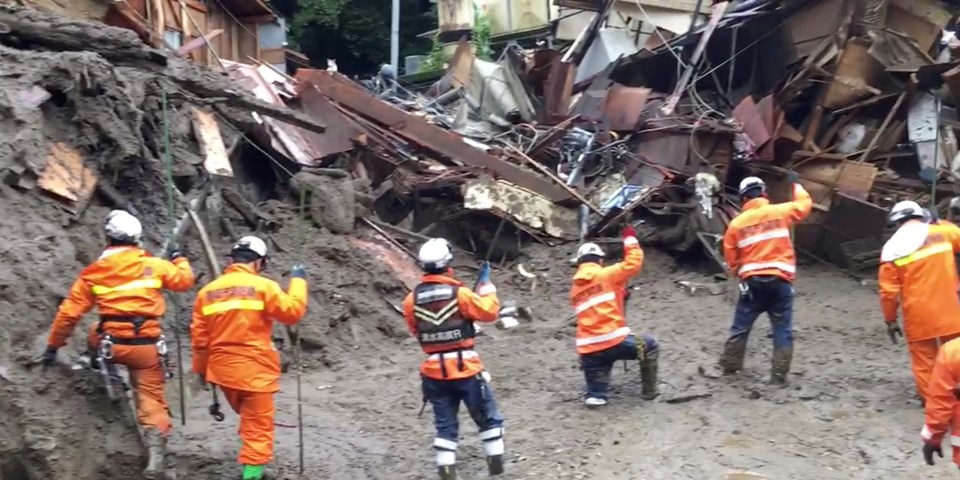 After the warning, a total of 245 thousand people were ordered to evacuate in 3 states.
According to the Kyodo agency, the road collapsed in Kagoshima after a landslide caused by heavy rain.
After the collapse, 10 families were stranded. 100 evacuation centers were created in Kagoshima.
RESCUE WORK CONTINUES ON THE 10TH DAY OF THE LANDSCAPING
In Atami, Shizuoka Prefecture, southwest of the capital Tokyo, at least 130 houses were destroyed due to the disaster on 3 July.
City officials announced that the body of one more person was reached during the search and rescue efforts, and the number of dead increased to 10.
The number of casualties in the city is estimated at 18.
In the region where the landslide occurred in Atami, approximately 1700 rescue personnel, consisting of firefighters, police and military units, continue to search for those under the ground.
According to the news of Kyodo, Shizuoka Governor Kawakatsu Heita announced that they are trying their best to find the missing and to return the evacuees to normal life.