Giant exercise in the Black Sea started despite Moscow
The "Sea Breeze 2021" (Sea Breeze 2021) exercise, to which Russia reacted sharply, started in the Black Sea with the participation of many NATO countries and Ukraine under the leadership of the USA.
The exercise, which has been held every year since 1997, is the largest so far this year. It was announced that the exercise, which was held with 5 thousand soldiers from 32 countries, including Turkey, as well as 32 ships and 40 planes, will last for two weeks. Russia, describing the exercise, which it stated to be held near its sovereignty region, as a provocation, called on Washington to abandon it. In a statement made by the Russian Ministry of Foreign Affairs, it was stated that "the size and open aggression of the exercise in no way corresponds to the security requirements in the Black Sea", and it was claimed that the main purpose of this exercise was to bring weapons and military equipment to Ukraine.
STRONG WARNING TO ENGLAND
Russia, which experienced military tension in the Black Sea with England last week, announced that it would hit warships that ignored their warnings in case of repeated violations of territorial waters. Moscow stated that it fired a warning shot at a British warship, which it accused of violating territorial waters, near Crimea, and that it bombed the route of this ship, called "HMS Defender", and claimed that the ship, off Sevastopol, changed its course and left Russian waters. Britain, on the other hand, denied the allegations that the Russian navy had fired warning shots on its ship or that its route was bombed by a Su-24 fighter jet, and reported that "HMS Defender" was cruising in Ukrainian waters.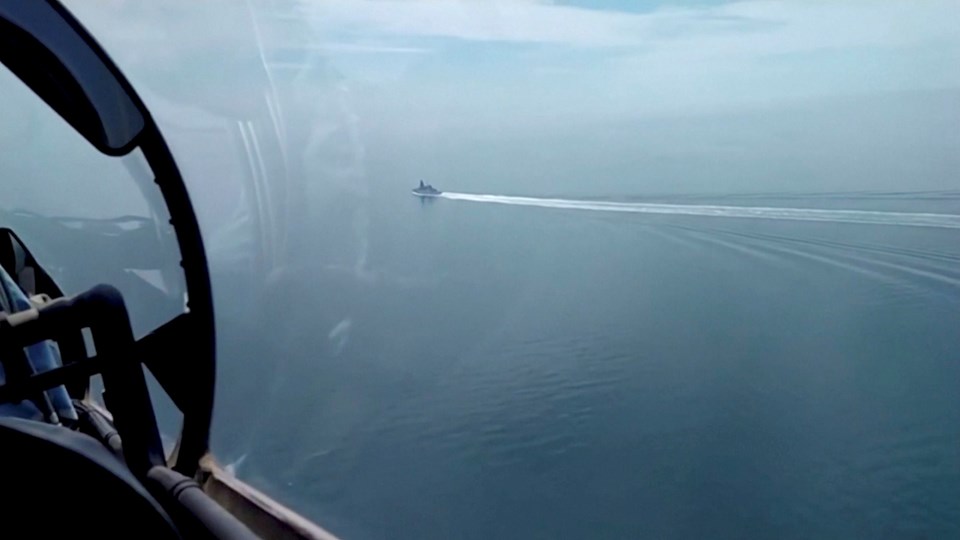 Relations between the Kremlin and its Western allies have been strained when fighting in the Donbas region in eastern Ukraine flared up again last April. While the USA announced its open support to Ukraine, warnings came one after another from the European Union (EU) to Moscow to withdraw its troops from the border, and the Kremlin's response to the West was harsh. According to the United Nations data, it is estimated that more than 13 thousand people lost their lives in the conflicts that have been going on since 2014.