Germans are vaccinated against corona virus in Russia
The German newspaper Der Speigel wrote that some Germans traveled to Moscow to get vaccinated. One of these people, 38-year-old Enno Lenze from Berlin, stated that he experienced both the touristic places of Moscow and the relief of vaccination and said that "Germany may not be vaccinated until the end of the year".
RISING AS DEMAND GETS
Lenze and about 50 Germans flew to Russia last week for Russia's Sputnik V 'vaccine. "We want to bring 50 people to Moscow every week until September," said Hans Blank, director of the Norwegian tour operator World Visitor, which organizes vaccination tours from Germany to Moscow.
VACCINES ARE APPLIED IN THE HOTEL
However, the company stated that there is no separate clinic for vaccines and that they are applied at the hotel.
It was also stated in the news that the Russian government, which markets the Sputnik V vaccine internationally, welcomed the situation.
TOTAL COST 1300 EURO
On the other hand, a trip to Moscow is not cheap for every German. Lenze said he paid 150 euro for a single dose of vaccine and 1000 euro for flight tickets, transfer, accommodation and visa support. Lenze stated that he would return to Moscow after three weeks for the second dose of Sputnik V, while 24-year-old Thomas Waller chose to stay in Russia for the second dose administered 15 days apart.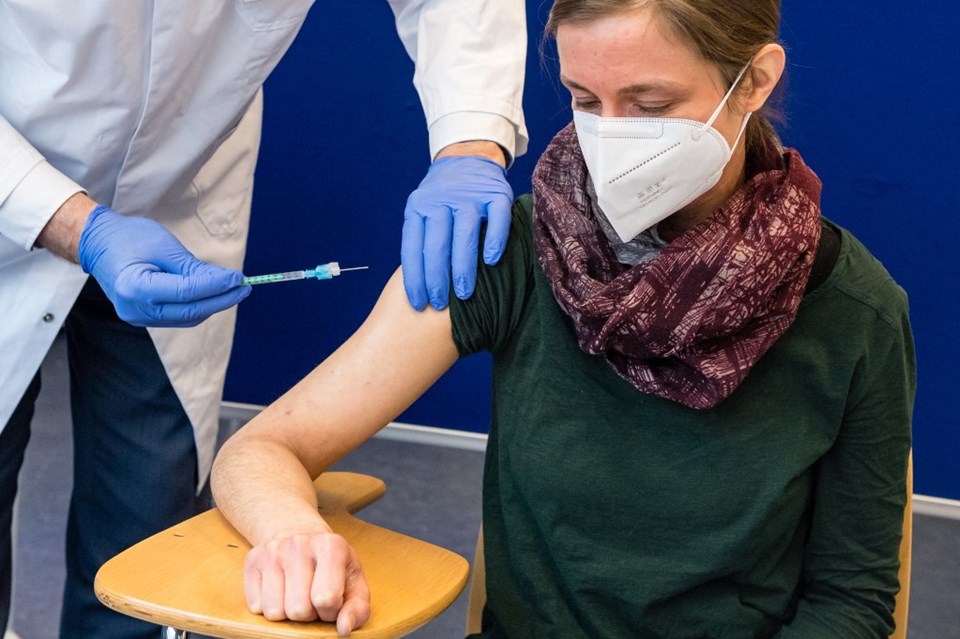 A lawyer from Hamburg stated that he found the price of the vaccine appropriate, "Getting vaccinated in Moscow is also a pleasant journey I made to spend time with my friends and family. My wife is Russian. She could not fly to Moscow for a long time due to the closed borders during the epidemic. Germans who have been able to re-enter by air have been able to re-enter. The price of such a vaccine would not have been possible before. " said.
In August last year, Russia approved the world's first vaccine, Sputnik V, to be widely used among the population. There are currently two more Russian vaccines on the market.
IN GERMANY, ONLY 6.4 PERCENT OF THE POPULATION HAVE BEEN COMPLETELY EXPOSED
On the other hand, in Germany, where the vaccination process is very slow due to slow bureaucracy and vaccine shortages, only 6.4 percent of the population has received two doses so far, according to the Robert Koch Institute's (RKI) epidemic management report. The European Medicines Agency (AMA) reviews Sputnik V. The Germans said that it is not a problem that the vaccine is not approved in the EU and that they trust the vaccine.
CORONA VIRUS PARTY AT THE HOTEL
Download the NTV application, stay up to date